Cyclone Idai: It's a race against time to reach everyone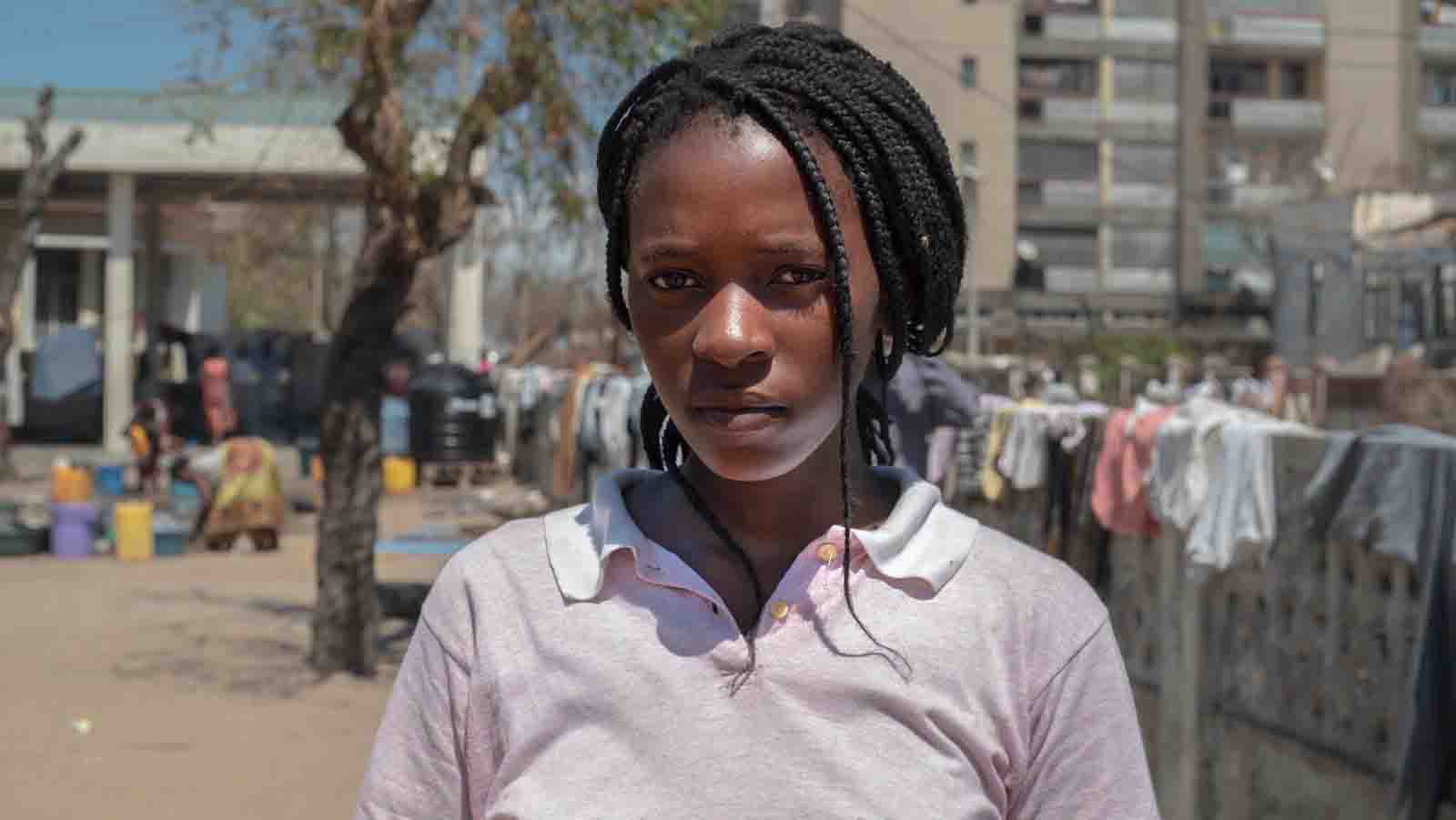 Flying into Beira, Mozambique, was a harrowing sight: hundreds upon hundreds of houses tangled together, their roofs ripped off and walls collapsed. Floods dominated the low-lying plains; hundreds of people having been drowned beneath the murky water.
Travelling through the city, the fury of Cyclone Idai – which tore through Mozambique as well as neighbouring Zimbabwe and Malawi last week – is palpable. Homes, schools and hospitals have been violently ripped apart. The ones still standing are mere shells; providing no security or safety for families forced to take shelter there.
Children play in the debris – with schools closed for the foreseeable future, they have little else to do. It's a dangerous place for a child: roads have collapsed, and rubble is strewn all around. Everywhere you look are uprooted trees and powerlines cut down. It's utter chaos.
It was amidst this carnage that I met Celina. At just 14, her entire world has been torn apart – her family had to flee their destroyed home, and are now sleeping in a school with hundreds of other displaced people. Most of them are young children.
Celina recalls being scared and confused the night the storm hit. "I have never heard anything like that. The wind was so strong," she says. She, her mum, sisters and baby nephew managed to flee when the roof of their home was ripped off and a tree fell onto their house, but a neighbour wasn't so lucky. As the waters rose he couldn't escape in his wheelchair and had to abandon it – crawling through the storm, only to be struck by a flying sheet of metal and killed.
Life at the school is hard for Celina – it's not a safe place for girls, and there's no privacy. With hundreds packed into a tiny space and sharing few toilets, disease is likely to spread fast. There's also not enough food to go around, and fights often break out.
NGOs including World Vision are on the ground in Beira working hard to reach all those in need, like Celina. With roads impassable for more than a week after the cyclone struck, the only way to reach many vulnerable communities was initially by helicopter. Our team flew with Mercy Wings, a partner NGO, to give aid to a remote community nearby the city. We met countless children there for whom this was the first sign of food and clean water since the cyclone hit. Understandably, they felt forgotten by the outside world.
These communities were already vulnerable – in that village, many children displayed obvious signs of long-term malnutrition. For them, the cyclone was a disaster on top of a disaster.
And sadly, it will be a long time before life in Mozambique goes back to normal. With diseases such as cholera and typhoid likely to break out soon, and with many communities still cut off, it's a race against time to reach those most in need.
Celina's not sure what the future holds, or when she'll be able to go home. "I want to go back to school," she told me. "I wish I could be at home with my friends. I don't know how things will be in the future."
World Vision is among 14 organisations that have launched a joint appeal under the Disaster Emergency Committee (DEC), which brings together leading charities at time of crises. If you wish to donate, please click here.
More children than ever are out of school right now. Too many of them will become vulnerable to exploitation and abuse. Find out what can you do about it.
Mark and Christine from Newcastle, met their sponsored child in India during lockdown. The virtual visit is a new way to meet your sponsored child. See how it went.
Renee became a child sponsor hoping to make a difference to a child in poverty. Read her story of how Child Sponsorship brings change and joy to her life too.
One way or another, children around the world are getting back into education. Find the top 5 reasons why it matters.