Inclusive Child Sponsorship
helps change everything for children with disabilities
Children living with disabilities can thrive
Life can be tough. For children living in the places where it's hardest to be a child, it's tougher again. And for children living with a disability in those places – well, tough is often just the beginning. Here's what we're doing about it.
Child sponsorship can empower children and their communities to break free from poverty, for good. Together, we help the world's most vulnerable children.
Vulnerabilities can look different in different places, but around the world, some things remain the same:
being a child means you're more vulnerable to adults' damaging choices and actions,
having a low income makes you vulnerable to exploitation as well as housing and health problems,
living with a disability increases vulnerability to exploitation, poverty and - in some communities - reduces your chances of gaining any sort of education or livelihood.
Children who live with disabilities, in the communities we partner with, are facing all of the above.
Around the world one billion people live with a disability, and 80 % of them are in developing countries.
We are committed to including people with disabilities in all we do, not only to meet their needs but to be part of the solution to poverty – because real, lasting change needs all of us working together.
We currently serve nearly 15,000 disabled children in Africa, Asia, Latin America and the Middle East & Eastern Europe. Our goal is to triple that number in the next three years.
What is disability inclusion?
Disability inclusion is part of everything we do through Child Sponsorship. It means including people with disabilities in daily activities and ensuring they can participate in their community and have roles similar to their peers who do not have a disability. It's creating a fair, just community for everyone - including people with disabilities.
Disability inclusion is one aspect of social inclusion: the process of transforming society and structures so that previously marginalised people have more opportunities, power, rights, access to resources, and agency to run their own lives. That means they can be fully part of the world around them – culturally, economically, and politically – and help to shape it too.
How are people with disabilities excluded?
People can be marginalised for many reasons. People with disabilities can find their involvement in community life is limited not only because of their physical, cognitive, or sensory impairments, but also due to societal barriers. Though people with disabilities often need help like rehabilitation or assistive technologies like wheelchairs or walking sticks, these services alone won't address the root causes of exclusion. Only breaking down barriers in a community can do that.
People with disabilities can face brick walls of many and varied types when it comes to being part of everyday life - from inaccessible environments (like no wheelchair ramps or accessible toilets), to harmful stereotypes or stigma around disability, or even laws and policies that don't consider the unique needs and contributions of people with disabilities.
Women and girls with disabilities often experience double discrimination based on their gender and their disability, coping with challenges like rigid gender roles and a lack of decision-making power in their families and communities at the same time as problems like not being able to get where they need to go or get the support they need to go to school or get a job.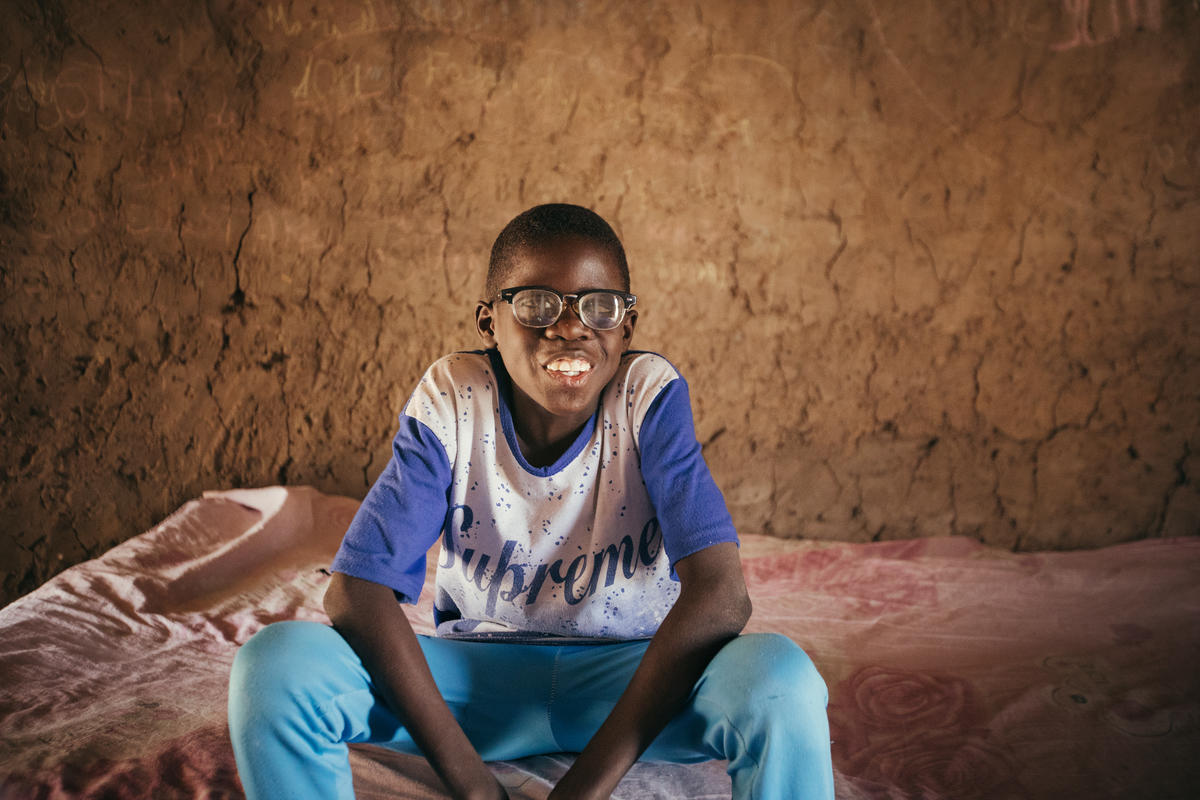 What does disability inclusion look like for sponsored children?
Child sponsors enable disability inclusion to become part of children's and communities' lives in five ways:
Access to services and assets – connecting people with disabilities with health, education, livelihoods, water, sanitation and hygiene and other services, and the specialised rehabilitation and assistive technology services they need.
Enhanced wellbeing – ensuring that protection and prevention systems tackle the increased risk of violence towards children and adults with disabilities.
Participation in social, economic and political processes – supporting and encouraging people with disabilities to participate in these processes; supporting and encouraging community leaders in all areas to make processes more accessible and inclusive.
Decision-making at household, community and societal level – building the confidence and skills of people with disabilities to be part of decision-making; supporting the people around them to create the space and opportunities for this to happen.
Equal systems – addressing stigma towards people with disabilities in their communities and advocating for more fair laws and processes, like those set out in the UN Convention on the Rights of Persons with Disabilities.
How does disability inclusion work in a community?
Let's take a look at Malawi, where the Mpalo Area Programme opened in 2021.
Before Child Sponsorship even began, 20 local staff surveyed the area, identifying children with disabilities in the area, to strengthen disability inclusion from the very start. Because we prioritise the most vulnerable children in our Child Sponsorship programme, many of these children were nominated to join the programme – 5% of children registered had a permanent disability. Several of these children have now been referred to health centres or larger hospitals for support or treatment - many for the first time.
Sponsor a disabled child - or any child in their community - and you'll see lives transformed.
In Mpalo, with the programme now up and running:
water, sanitation and hygiene projects in the community are supporting access and use for all,
we're advocating for school infrastructure that is accessible for children with disabilities and training teachers so that education is inclusive,
citizens groups are being empowered to advocate for services to reach children living with disabilities too,
children with disabilities who need support have been connected with programmes to provide them with wheelchairs, hearing and learning aids, as appropriate.
What does all this mean to a child and their community?
When people with disabilities are fully included in their community, everyone benefits.
Our inclusive education programme nearly doubled the numbers of children with disabilities attending school in Malawi within a three-year period. At the same time, we worked with 80 community leaders, including five chiefs, to shift negative norms around disability and encourage the community to include people with disabilities in decision-making and community life.
Day-by-day, these communities are taking another step toward becoming places where every child can thrive and contribute. Children of all different abilities, and their communities, are being empowered to stand on their own two feet – and that transforms lives, for good.   
Sponsor a child today.
You can empower a child and their community to thrive.