EMERGENCY RESPONSE
Wars and natural disasters are terrifying and traumatic experiences for children.
We're always one of the first organisations to respond to humanitarian emergencies bringing essential life-saving support but also, and just as importantly, ensuring children feel safe and protected.
Every year, millions of children are hit by emergencies. Conflicts, war and natural disasters leave countless children, their families and communities facing hunger, insecurity and violence. Without the necessary life skills and access to resources, children are particularly vulnerable in emergencies, especially when they are separated from their parents and other family members who have been injured, imprisoned or killed.
Read below for information on our current emergency responses and work in fragile states.


Current emergency responses
Help World Vision to respond quickly to disasters, as soon as they strike. By being prepared we can save more lives of children in the world's hardest places.

Syria
The conflict in Syria is now in its tenth year. With no end in sight, it has become one of the worst humanitarian crises of the 21st Century. The situation in Syria is heart-breaking and it is deteriorating.
South Sudan
The conflict in South Sudan began in December 2013. Even though a peace agreement was created in 2018, intercommunal violence and clashes persist. Millions of people have been forced to leave their homes looking for safety in other places.
Afghanistan
Afghanistan remains one of the most under-funded, large-scale crises globally due to disasters, conflicts and protracted displacement. In total there are 6.3 million people with critical humanitarian needs – and 3.8 million of them are children.
How we help
World Vision is committed to strengthening the local community's ability to prepare for, respond to and recover from disasters. We seek to transform suffering into wellbeing while protecting rights, dignity and livelihoods – with a focus on children. Cash-based programming in humanitarian contexts around the world has dramatically increased in recent years. Its prevalence is mainly due to the dignity it gives, as well as being a more efficient and effective use of valuable funds.

Education
Children go to school – not into marriage or work.
Their future opportunities are opened up. They could earn more than their parents. They could send their own children to school.

Livelihoods
Rebuilding street markets or offering training in new livelihood skills as well as supporting/strengthening current livelihoods.

Health
Meeting physical needs by providing food, water and healthcare.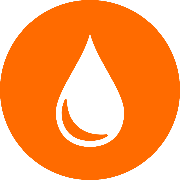 Water
Providing access to clean water to improve sanitation and help stem the spread of water born diseases and illnesses.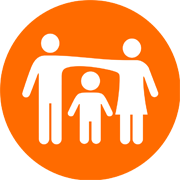 Child protection
Meeting psychosocial needs with child-focused programming and creating child-friendly spaces.
Protection of human rights for children and other vulnerable groups.
Help World Vision to respond quickly to disasters, as soon as they strike. By being prepared we can save more lives of children in the world's hardest places.

Read about how we've help with previous emergency responses.
World Vision is committed to being fully accountable to the children and communities we serve, as well as to our donors, supporters and peers in the aid work sector.
Our partners
In all of our emergency responses, we collaborate with the United Nations and other international and local aid agencies as well as with national and local government. This helps to avoid duplication, maximise efficiencies and ensure that all areas of need are properly met and there are no gaps in the overall humanitarian response – every child matters.