Empowering women and girls with red lipstick
WYRL Beauty founder, Alex Klein, is helping girls reach their full potential
Wondering how red lipstick can help end poverty? We spoke to Alex Klein, founder of Wear Your Red Lips Beauty (WYRL Beauty), about her mission to educate and empower women and girls around the world.
WYRL Beauty uniquely focuses on shades of red lipstick, hoping to inspire women to freely express themselves. And with every WYRL lipstick you purchase, 10% of the proceeds go towards World Vision's Strong Women Strong World fund which helps women and girls reach her full potential.
READ MORE: WYRL and World Vision
Who is Alex Klein?
"I was raised to always go after my dreams and believe I could achieve anything."
Alex says that both of her parents were entrepreneurial, which she believes equipped her to be a businesswoman. Watching her parents follow their dreams helped Alex realise that anything was possible from a young age. But it wasn't always beauty that captured her attention. After attending college, Alex worked in property and policy, which is where she realised her drive to make the world a better place.
Alex describes herself as "raised in New York, and the daughter of Haitian immigrants." But she decided to take a DNA test to learn more about her ancestral story.
The results came when she was visiting Ghana looking for a women's collective to partner with. "I got my results, and right there it said I was 25% Ghanian. It was a really special moment because when I landed, I felt like I was home and it felt familiar even though I had never been there before." Connected to this history, Ghana offered important inspiration for the brand's evolution.
Girl, wear your red lips
WYRL Beauty was born out of Alex's 40 life lessons. They varied from learning to enjoy little moments like jumping in puddles with her son to breaking social stigmas about female power.
"My 40th life lesson was 'Girl, wear your red lips.' I think this came from me making sure I'm living my most desired life."
Alex remembers putting on red lipstick and then starting to overthink – is it too bold, is it the right shade for my skin tone? Quickly, she realised that other women relate to this. "It was an ideology I wanted to overcome for myself and then, as I talked to other women, I realised they had similar ideologies of imposter syndrome."
The solution? Red lipstick.
How did you realise WYRL Beauty could make a positive impact?
"I remember marinating with the idea of creating a red lipstick brand. When we moved to London, I decided to really see if this company would grow and if this concept resonated. That was back in 2019."
Alex enrolled in a business course for people who wanted to make career transitions and start businesses. At the end of the course, everyone gave a presentation about their business idea and then discussed if there were any ideas that stood out. She remembers two women speaking up: "That red lipstick lady! I really liked what she had to say."
"Our tagline is 'no toxic thoughts, no toxic talk, wear your red lips,' and the woman said in that moment that she felt, in some ways, the shackles had been released from her thinking."
Red lipstick is used as a tool for empowering other women.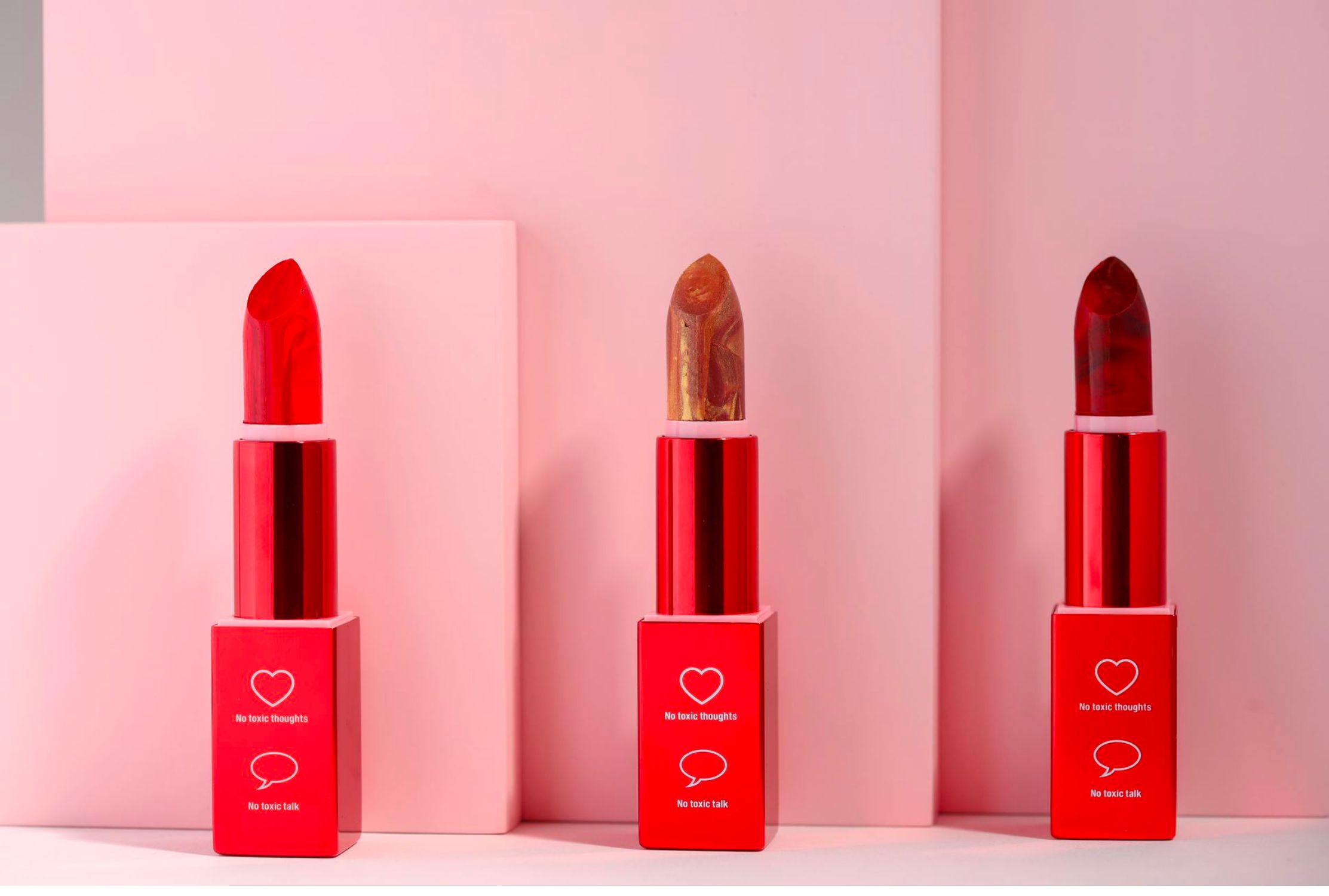 Why did you choose to support World Vision?
It was important for Alex to create a business that would make a difference in the community. She wants to empower and educate girls at a younger age, inspiring them to achieve their full potential.
"We [my family] have been supporters of World Vision where we sponsored children for a number of years. And I really love the work that World Vision does – that its faith-based, and it goes into the community to equip families to learn to be more self-sufficient."
Alex recognises that education played a massive role in shaping her, which is how she knows it's important for every girl to get educated. But girls living in extreme poverty are facing unique obstacles everyday which hold them back from getting an education.
World Vision's Strong Women Strong World works with children, families and communities, empowering girls to overcome barriers like child marriage and child labour. Partnering with the world's most vulnerable women and girls, World Vision can support them to access healthcare, water, protection, economic empowerment and keep them in education.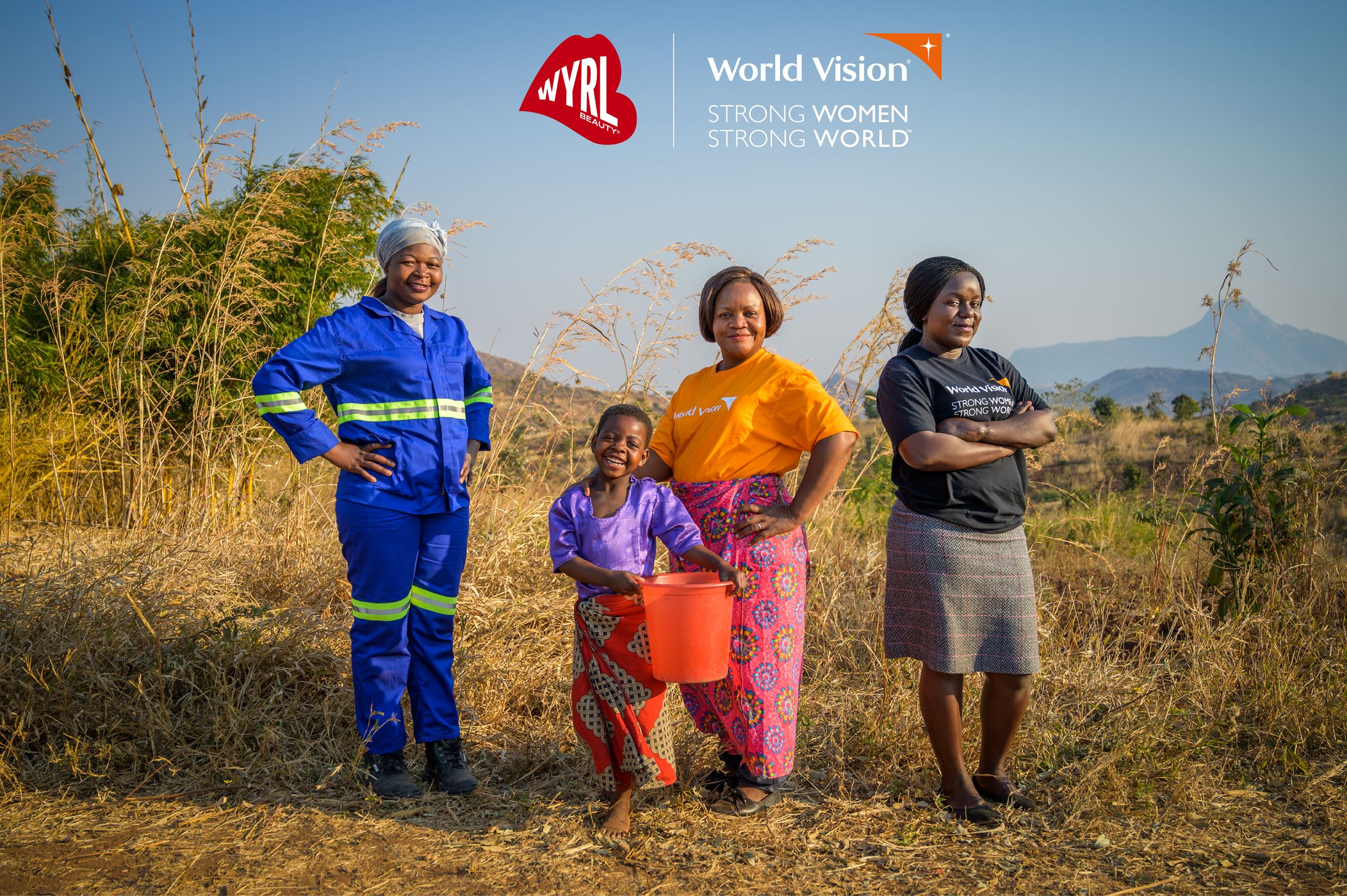 Why World Vision's Strong Women Strong World fund?
"It started off as focusing on children and their education. But then [the team at World Vision] educated me on the varying needs that women had in order to reach a level of self-sufficiency or an ability to provide for their family in a way that is sustainable.
"I believe that women are strong by nature, and I think that we've not always been given a fair share of opportunities."
Through partnering with World Vision's Strong Women Strong World, Alex feels like WYRL Beauty is making a difference. That's because her donations are helping World Vision empower women and girls to use their talents and make their contribution to the world. She explains, "when women support each other, great things happen."
When women support each other, great things happen.
What are your hopes for the future of girls?
"My hope is that they would have the courage to pursue their most desired lives – whatever it is they decide to do. That they would see the world as 'for them' when they create opportunities."
As a mother to a daughter, Alex's promotion of female empowerment through WYRL Beauty feels personal. She describes how the brand message grew from her desire to be more confident, but WYRL Beauty also wants to promote equal opportunities for the future of young girls.
Alex teaches her son about gender inequalities too. "I think it's important to have allies. He's [Alex's son] aware that there are some inequalities in the world as it relates to gender. Having that awareness in his mind as he goes through the world can help the cause too.
"It's about creating those opportunities for girls if he's in a position to do so, and also for my daughter to realise that she can create her own opportunities as well as taking advantage of opportunities available to her."
What do you want to be remembered for?
"I want to be remembered for making a contribution to women and helping society be a little more balanced. To help women really pursue their desired lives in a way that can help redefine business."
So, how can red lipstick end poverty?
At World Vision, we believe ending extreme poverty is possible. We intentionally focus on women and girls in every aspect of our work, because we know that when women and girls are empowered, everyone wins. World Vision's Strong Women Strong World is a movement of people who believe gender equality is key to effective development and creating a peaceful and stable world.
Together with partners like WYRL, we aim to work alongside more than six million women and girls, as they're empowered to live safer, healthier and more prosperous lives by 2024, through our programmes in the areas of water, education, child protection, mother and child health, and economic empowerment.
Whether you choose to buy a WYRL Beauty lipstick, donate to the fund or sign up to the movement, you can help every woman and girl by supporting Strong Women Strong World.
Sign up to hear more about World Vision's work and how you can change the lives of children around the world.