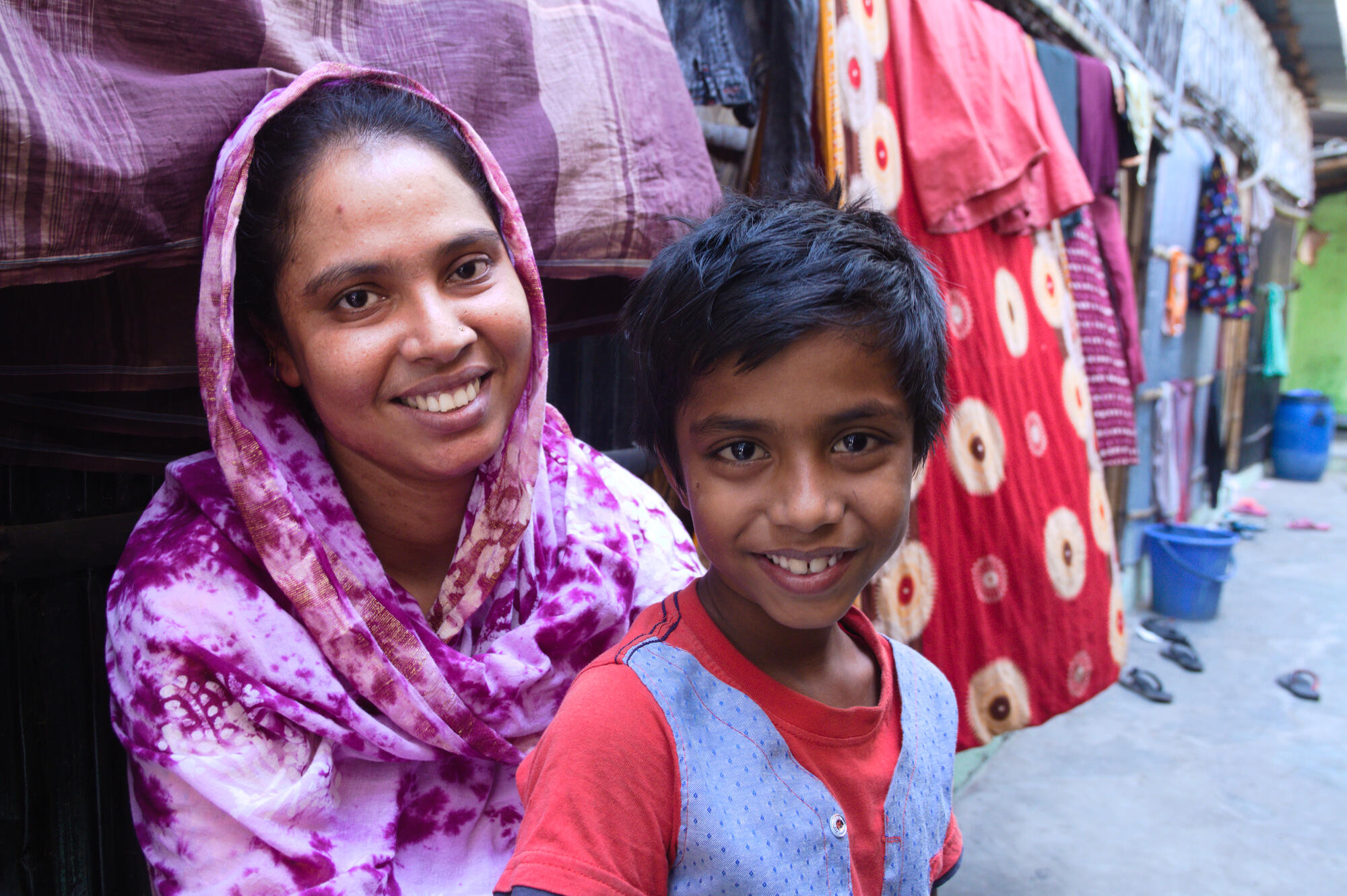 Reasons why we should end poverty
Why should ending poverty be a high priority for everyone?
Ending poverty… gives all children the life they deserve
One of our key motivations as an organisation is to help children fulfil their God-given potential. Poverty affects children all around the world, from London to Lebanon and from Manchester to Myanmar. Wherever there is poverty, there are children who are being held back by the circumstances they were born into.
We truly believe children are our future, and by helping them now, they'll be able to break the cycle of poverty and grow up to raise their own families in financial security and safety. No one asks to be born into poverty and by ending poverty, one day they won't have to be.
READ MORE: What is child poverty?
Ending poverty… improves quality of health
By reducing poverty around the world, we are able to improve the overall quality of health of every person living on this planet. Many of the diseases and illnesses that people experience when living in poverty are preventable and treatable if given the chance. Over the past five years, 89% of the children we've helped who were once severely malnourished have now made a full recovery. These preventable illnesses can be fixed when communities have the tools and can access the services they need.
By addressing illnesses that we already know how to cure, we can free up medical and scientific resources around the globe to focus on illnesses that we don't yet know how to treat and are able to dedicate more resources to those suffering from unpreventable and incurable illness.
Ending poverty… helps families stay together
Whether it's fleeing conflict to look for safety or moving away looking for work, families who live in areas affected by poverty and humanitarian crises can struggle to stay together as a unit. A global poverty reduction would mean that more children will not need to suffer the same fate of being separated from their parents in the future.
And it's not just poverty forcing families apart, but the emotional distress and economic pressure of poverty making it hard to maintain solid relationships throughout life. The pressure that living in poverty can put on households, causing stress and anxiety, arguments and more, can ultimately split families apart.
READ MORE: Who is affected by poverty?
Ending poverty… creates a better-educated world
To want to learn more about the world around you is an amazing thing, and every person should have access to a quality education, especially children. However, the main barrier to education around the world is poverty, with millions of children and teenagers unable to go to school due to their financial situation. UNESCO revealed that 244 million children and youth are still out of school for social, economic and cultural reasons.
It's clear that money plays a role in low education levels when we look at past methods to rectify low enrolment. In Sub-Saharan Africa, when school fees were abolished World Bank reports that "the ratio of students completing lower secondary school increased from 23% in 1990 to 42% in 2014." And, when we look at countries specifically, the abolishment of school fees in Kenya resulted in a nearly two million pupil increase in enrolment and a 21% increase in children completing secondary school within two years.
Ending poverty… means fewer early deaths
An unfortunate truth is that poverty leads to unnecessary and preventable death. Whether this is through illness, malnutrition, not having access to clean water, not having access to healthcare a lack of formal response to natural disasters or the increased likelihood of war and conflict, there are unnecessary deaths every day due to poverty. 
In fact, life expectancies go down just from living in poverty, and people are simply not expected to live as long because of their financial hardships. On average, a person could be expected to live around 73 years, with financially well-off countries like Hong Kong, Japan and Switzerland having a life expectancy 10 years or more above that. But, at the other end of the scale, countries like the Central African Republic, Chad, Lesotho, Nigeria and Sierra Leone are looking at an average life expectancy of 56 years.
Every 60 seconds, World Vision feeds a hungry child and gives families water and the tools they need to overcome poverty once and for all.
How is World Vision helping in the fight against poverty?
In 2022, World Vision UK supported 1.3 million children in 183 projects across 34 countries. Altogether, our work benefited over 3 million people, including more than a million people – almost half of them children – in emergency situations. 
As part of our emergency response last year we distributed:
5.5 tonnes of food in fragile areas in DRC and Zimbabwe, plus over US$3 million in vouchers for food in DRC.
22,500 household kits containing essentials such as cooking utensils and tarpaulins in emergencies, including the Ukraine crisis and the Mozambique cyclone.
18,250 hygiene kits in Afghanistan and our Ukraine response.
4,300 winter kits in Afghanistan containing insulating shelter materials, thermal blankets and solar lighting.
Our focus is on helping the most vulnerable children overcome poverty and experience fullness of life. Inspired by our Christian faith, we help children of all backgrounds, even in the most dangerous places. Together we can protect children today, and empower them for tomorrow.
Sign up for emails to hear more about World Vision's work and how you can help protect children living in the hardest places.