Disasters and how you can help children
Discover the six catastrophes kids are facing today, and how we're helping
Conflict, COVID-19, climate change – children growing up in the world's toughest places today are facing some of the biggest challenges of a generation.
A combination of factors has created a perfect storm of catastrophes, putting children's lives and futures at risk all around the world.
The scale of the challenges can seem breathtaking and overwhelming. But transformation, one life at a time, is happening. If you're feeling helpless, don't. Read on and see how changes are taking place and what you can do to help.
Here are six global catastrophes kids are facing right now:
1. Conflict
The consequences of conflict are devastating for children. Along with the threat of death and injury, conflict brings trauma, lack of essentials like food and medical care, forced displacement, and loss of, or separation from, family members.
Right now, we're supporting Ukrainian refugees and populations feeling the impacts of the crisis throughout the region. We're delivering much-needed food and medical supplies to Ukraine, and providing refugees crossing the border with water, food, hygiene, child-friendly kits and psychological first aid. And we're working in conflict-affected communities around the world - from Myanmar to Democratic Republic of Congo - to heal and build peace, protecting and empowering children to create a better future.
2. The global hunger crisis
The world is currently facing the worst hunger crisis of the century, with 45 million people in 43 countries teetering on the edge of famine. 274 million people are estimated to need humanitarian aid in 2022.
Child sponsors and World Vision donors around the world are helping communities help each other. In emergency contexts like Ukraine, Myanmar and Ethiopia we are providing emergency food supplies, among other support.
As part of our 70-country COVID-19 Emergency Response, over nine million people have been supported with emergency food supplies and vouchers, and more than 325,000 parents, carers and young adults have been trained in new job skills to help them rebuild their livelihoods. Child Sponsorship is helping families and communities become more food secure, building resilience to the shocks of events like conflict, drought and other disasters.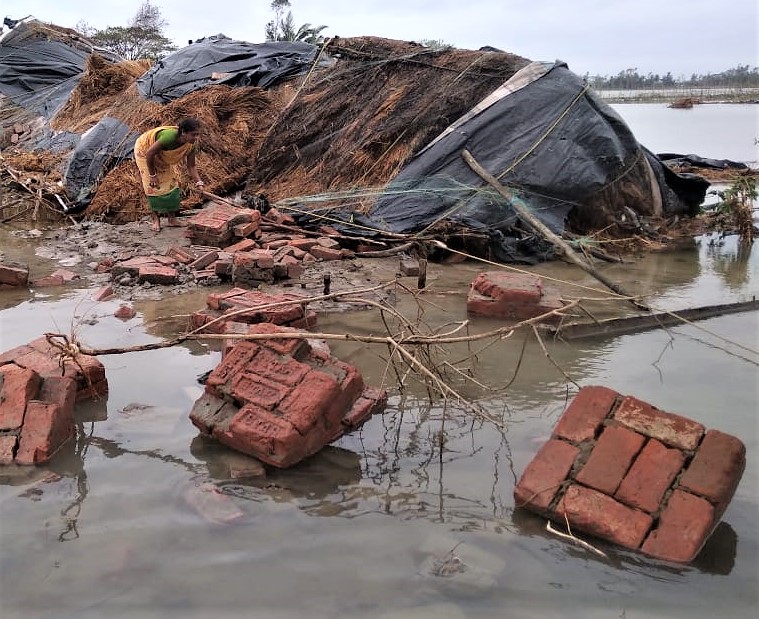 3. Climate change
World Vision's Climate Change, Hunger and Children's Futures report found that climate change poses a direct threat to people's access to nutritious food. With an increase in extreme weather events pushing food insecurity up for the first time in a decade, the report predicts that more than 300 million people will face acute food insecurity and hunger by 2030.
World Vision is working to amplify the voices of the most vulnerable to the effects of climate change. We joined 40,000 delegates and 120 world leaders at the 2021 UN Climate Change Conference in Glasgow - and took action at the grassroots level to build resilience to its threats. Despite ongoing challenges, our projects continue. In sub-Saharan Africa and Asia, community partners are regenerating millions of hectares of degraded farmland with mass-scale tree restoration projects, and vulnerable communities have been helped to mitigate the effects of climate change on agriculture by drilling water bores, improving irrigation, providing farmers with drought-resistant seeds and providing them with training on water efficient, land-preserving agricultural techniques. One project has worked to reduce levels of deforestation and its impact, as this is a key contributory factor in the drought and flooding experienced in the area. Children and communities have also received training so they can be disaster ready and resilient.
In March 2022 Andrew Morley, President of World Vision International, is pictured here as he listens to the heart-breaking story of 43-year-old Mary whose family has been badly hit by the drought in Loiyangalani, Marsabit County, Kenya. The drought has killed almost all the livestock the family had, and the skeletons of these animals now litter Mary's compound. Now, Mary struggles to feed her family. She relies on herbs and sometimes meat from dying livestock. "Most of the time we get stomach aches and diarrhoea. But we have no choice as it is the only food available to us," she says.
World Vision is helping support Mary and other affected families through cash transfers. "Even though the money is not a lot and cannot solve all our problems. We are grateful as it shows that people somewhere, out there, care about us and are willing to do the little they can to assist us."
4. The rise of violence, abuse and exploitation
The economic effects of these crises mean that many families are taking desperate measures. More children are being thrust into dangerous situations, like being sent to work, begging or even to be married off while they are still a child.
School closures because of conflict or the pandemic have left many children without their usual protective networks. 2020 saw the greatest surge in child marriage rates in the last 25 years. Calls to domestic violence hotlines increased between 20-150% in some countries since the pandemic began.
Thanks to child sponsors and World Vision's emergency responses, at-risk children have a team of people helping protect them. Psychological first aid, support for children and families and advocacy towards safeguards for children, are a critical part of our response in conflict areas. Through our COVID-19 response, 1.8 million children have participated in life-changing child protection activities. Approximately 200,000 community leaders and members have been trained on how to strengthen child protection in their communities, tackling short-term issues but also the long-term impacts like how child marriage can affect girls and their whole communities for life.
5. COVID-19 and lost education
Around the world, more than 25 million children have missed out on school because of conflict, while 1.2 billion children in 186 countries were forced out of classrooms by COVID-19. Kids almost everywhere spent weeks or even months out of class over the last two years – and some are yet to return. The State of the Global Education Crisis report estimates 70% of children in low-and-middle-income countries could be classed as living in learning poverty, unable to read a simple text by age 10.
Together with local teachers and communities, child sponsors and World Vision donors have helped children in 70 countries keep learning throughout the COVID-19 pandemic, distributing more than two million locally adapted packs of education materials, and providing over 75,000 teachers with training to help them upskill quickly for remote or interrupted learning - and the work continues. Right now, World Vision is moving to set up Child Friendly Spaces where children displaced by the conflict in Ukraine can play safely and receive psychosocial support, and to provide kids with educational activity packs to help bridge the gap.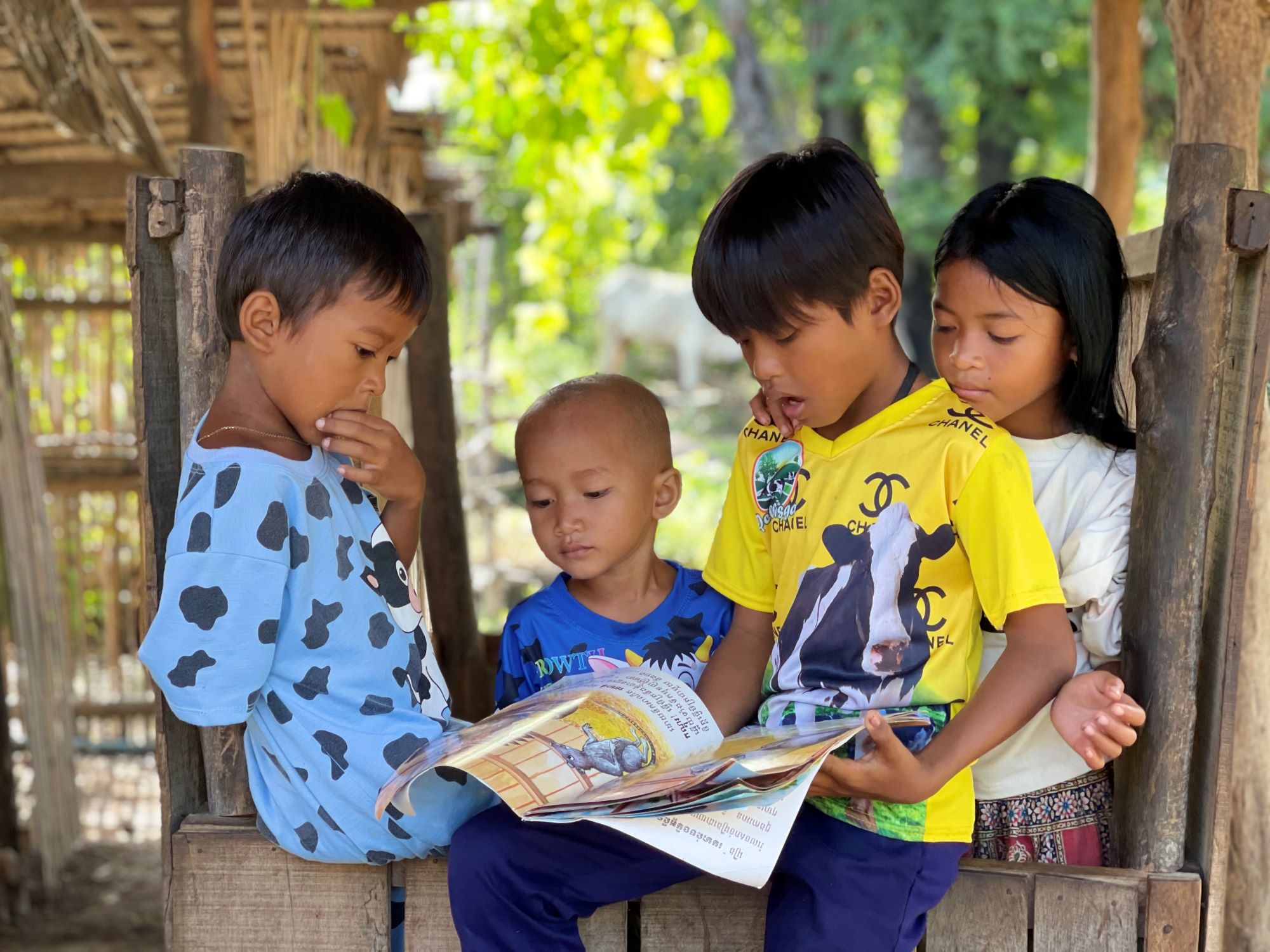 As COVID-19 prevents children from proper schooling, hindering literacy levels, World Vision's Mobile Library in Cambodia plays a part in helping restore community literacy, through reading camp and weekly books distribution (pictured). Makara, 12, says delightedly that now he "know more vocabulary and how to spell them." He is starting to read for his neighbours and aunt, who did not know how to read, further heightening community relationships, literacy level, and the education system.
6. Health
The leading cause of death in children under five remains infectious disease. When countries are in conflict, or scrambling to save lives from COVID-19, many other health priorities like vaccinations take a backseat, especially in countries where health systems already face significant resourcing and staffing challenges. World Vision's COVID-19 Aftershocks report estimated that as many as 30 million children's lives were at risk from secondary health impacts caused by a lack of childhood immunisations like diphtheria and tetanus, as well as increased levels of malnutrition.
Thanks to child sponsors, our development work helps children get the healthcare they need. When disasters strike, we're there to support families. We also help communities build stronger infrastructure for the future. Since the start of the pandemic, almost 25,000 medical facilities have received assistance from World Vision. Around 143,000 community handwashing stations and 144,000 water, sanitation and hygiene facilities have been built or rehabilitated. More than 273,000 community health workers have also been trained and equipped – creating an important community resource, able to provide critical frontline medical care long after the crisis.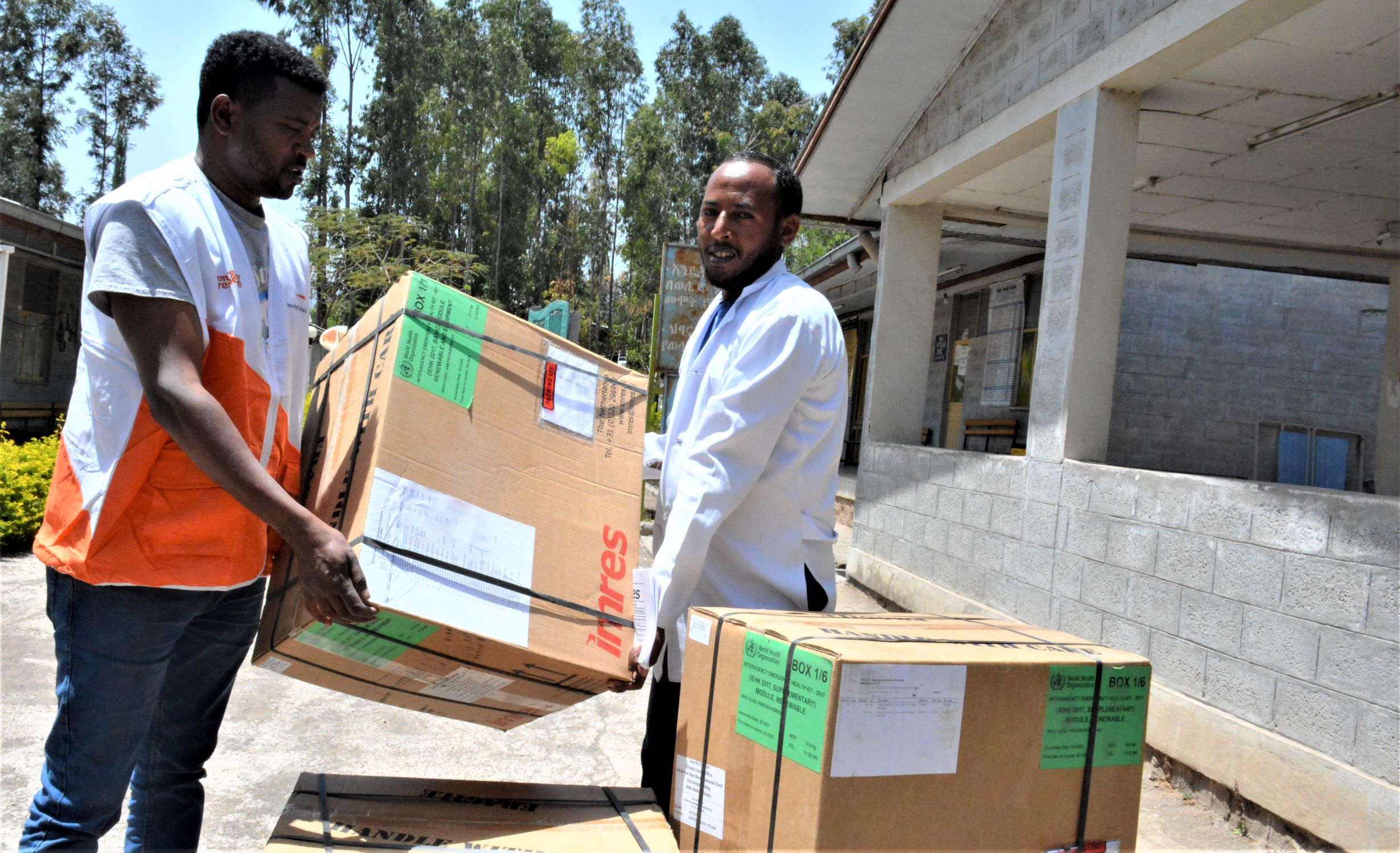 What can I do?
Children in 2022 face unprecedented threats to their lives and futures, but World Vision is providing support, assistance and resilience so children can survive today and face their future confidently. By donating now, or sponsoring a child, you could have real impact, as each child sponsored reaches another four in the community.