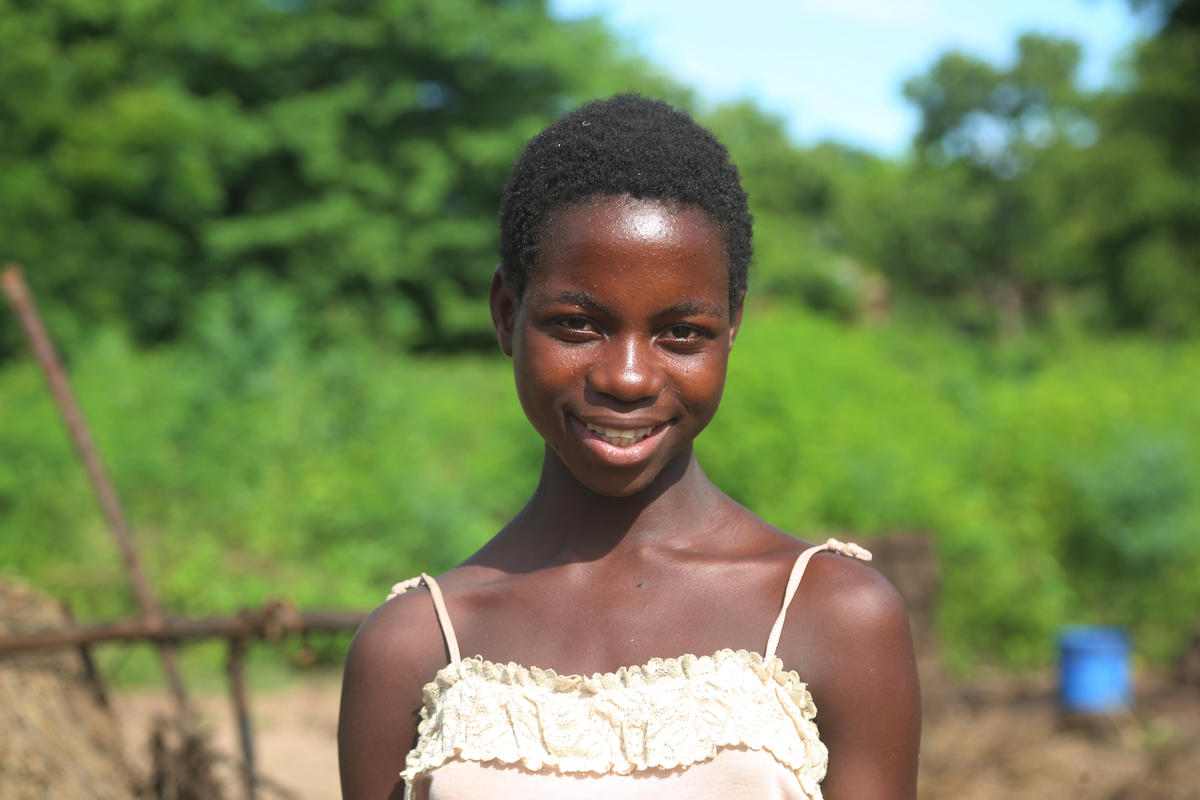 My fairy tale, their horror story
Temwa reflects on her joyful wedding day versus the horror of child marriage
In June 2019, Malawian-born Temwa, married her university sweetheart. But for thousands of girls back in her home country their wedding day is the worst day of their lives.
When you hear the word 'bride' what comes to mind?
Well if you asked me, I'd say a heap of things. I'd remember being an 8-year-old girl playing with my favourite Barbie doll, adorning her in whatever white makeshift dress I could find and making her marry Action Man. The numbers of times I can't count. I'd remember growing out of my dolls and playing football instead, with the conviction that boys were simply gross.
I'd remember the hours, if not days, of planning that went into putting together our big day, trying my best not to become a "bridezilla" (not sure if that worked to plan). Or the day my mum told me "a Malawian bride has to have a traditional bridal shower, you can't do without it".
Every minute another 23 girls are forced into marriage, with terrible consequences for their futures.
Girl = bride
'Bride' is written into my story now. I suppose it's popped up often along the road. But not in the way it has for some of the girls from my home country, Malawi. For girls like Elita it can be etched into their identity from birth.
Girl equals bride. Girl equals home-maker. It's the story they've always been told. But it doesn't end there. Sometimes bride equals death from abuse or childbirth – which is the leading cause of death in girls under 19 globally.
For me, 'bride' meant planning a wedding day that reflects everything we are as a couple. From designing invitations, to picking our closest friends to be in our bridal party and choosing the cake flavour (it had to be chocolate).
For the girls who only find out about their wedding day just before it happens, all the planning is skipped. They can only dread and fear what's about to happen to them.
The beginning of a new adventure?
In Malawi, almost half of girls marry before the age of 18 and one in 10 before they've turned 15. This is one of the highest rates of child marriage in the world. The harrowing truth is, even when they do survive, girls are left with physical damage to their underdeveloped bodies and face a future without education or freedom.
On my wedding day last month, I thought about how organically our friendship had grown into a relationship since meeting at university four years ago. After the reception was over, I was filled with excited anticipation of a future filled with boundless adventures for my groom and me. It was wonderful to marry my closest friend, surrounded by our loved ones who had seen our journey from the beginning.
Standing with girls
Every minute, another 23 girls are forced into marriage, with devastating consequences for their futures.
For girls forced into early marriage, the adventure of childhood ends on their wedding day. More daunting than we'd dare to imagine is the reality of knowing their future will never be their own.
So it's not the happily ever after story they read about in their story books, but it doesn't have to stay that way. Standing with these girls means they can go back to school, decide their future and marry who they want, when they want. Not only that, but they can change the life of their community, so other girls can write their own rules and live happily ever after.
Stand with girls like Elita
Find out how World Vision are standing with girls - and how you can help
Find out more