Fighting the hunger crisis in DRC
World Vision delivers 88,000 kg of food in 4 days.
More than a meal...

For thousands of families living in the Eastern parts of the Democratic Republic of Congo uncertainty and violence are something they know all too well.
In 2020, UNHCR reported that 5.2 million Congolese were living as IDPs (Internally Displaced Persons). Decades of violence and conflict have forced millions of families to flee their homes, crops and communities, leaving behind their ability to support themselves and provide for their children.  
Which is why in places like Kinchanga, East DRC, food is way more than a meal.
Together, we can fight the hunger crisis.
Whilst food packages help children physically survive, they do far more than fill hungry mouths. When a mother can provide food for her children it means the little amount of money she may make from odd jobs can then help to purchase clothes, shoes or medicine.
And more importantly, when a family is not worried about where their next meal is coming from, children are safer.
Hunger can force parents and children into making devastating choices that can result in violence, child labour, recruitment into armed groups and sexual exploitation. You can help stop this by donating as little as £10 to help us deliver a food package that will feed a child for four weeks. Whilst your donation might seem like some simple beans, rice, salt and oil, to a family who relies on support to survive, it literally changes their lives.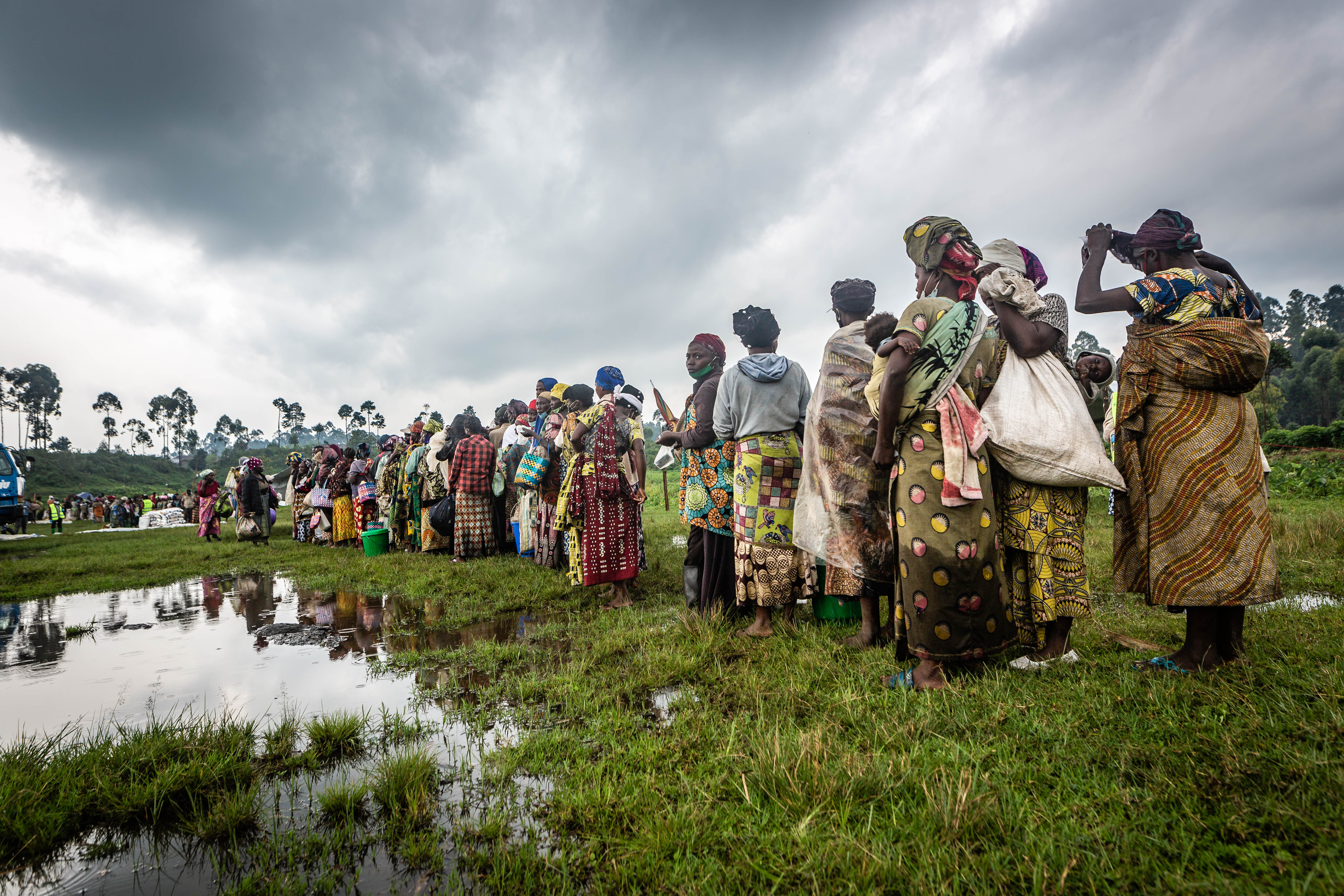 See how far your donation goes
World Vision is directly supporting displaced families in the North Kivu region of Eastern DRC. In this recent food distribution (pictured above), despite storms, rain and muddy roads over 10,663 beneficiaries were provided with a month's supply of essential food items.  
Life in an IDP (internally displaced persons) settlement is extremely difficult, without support from aid organisations, most families simply would not survive. Hunger and severe malnutrition are major issues for children living in these settlements, they urgently need our help. Your donation of £10 could feed a child for four weeks.