A start to a brighter future
How three youth's lives changed, with a little help
Saturday 15 July is Youth Skills Day, a day designated by the UN to mark the importance of equipping young people with skills for employment, decent work and entrepreneurship.
World Vision helps children and young people get a head start in life, whether it's providing water, food and healthcare, education or child protection. We are also providing training, skills and support for youths who need work.
As we focus on girls in 2023, Youth Skills Day is a great opportunity to showcase how a number of girls have been empowered to develop their skills and so change their – and their families' – lives.
World Vision Malawi has seen great success with their Youth Ready project, which helps young people learn skills and earn a living, as the following real-life stories highlight.
Alinet's story
Twenty-one-year-old Alinet (pictured above, centre) hadn't been able to find work since she finished secondary school in 2021 - but when she was introduced to Youth Ready in her community, she saw a path to a brighter future.
Youth Ready is a literacy and life skills initiative championed by World Vision Malawi, aimed at increasing economic opportunities among young people, especially the vulnerable.
Alinet says at first she was pessimistic about life - until she joined the Youth Ready club in her area. "After attending a series of training [sessions] at the youth club, I started making some savings and eventually opened a tearoom," she says.
With proceeds from the tearoom, Alinet bought pigs and subleased a garden where she has grown maize. "With the training I attended on organic farming, I'm not even worried about cultivating on a large scale," she says.
Alinet has two brothers in secondary school and is able to support them. "I'm assisting my parents in paying school fees, buying school materials and pocket money for my siblings. I wish to see them pass their examinations so that they become self-reliant in future."
Alinet thanks World Vision for equipping her with various skills on financial management and organic farming, saying it has increased her chance for employment and income.
World Vision Malawi's Development Facilitator Carolyn Lumbalu says, "The number of children dropping out of school has reduced and community members, especially the youth, are now able to acquire their own assets."
Sphiwe's story
Back in 2015, Sphiwe's future was uncertain after she dropped out of school. Her dream of becoming a nurse was shattered after her father, a farmer, could no longer afford to send her to school. Sphiwe felt helpless and hopeless.
In 2019, Youth Ready came to her area to help equip youths with business skills and encourage them to engage in savings group. After the training, Sphiwe – among many others - joined a savings group.
"Each member was contributing K200 per share. In my case, I had five shares. I did piecework in people's farms to raise money. After nine months, we shared the money among ourselves and I got K60,000," says Sphiwe.
She used a third of it to sub-lease a one-acre piece of land to cultivate soya beans; a half to buy soya bean seed - and reinvested the remaining K10, 000 in shares.
Her income continued to increase – so much so that today she lends money to community members with interest. She owns a single-bedroom house and also sells second hand clothes.
She says the savings group, "Came as an alternative to my failed dream of becoming a nurse. I am now supporting my community through provision of loans."
What excites her most is the education support she provides to her siblings. "My wish is to see them go far with their education and live their dreams," she says.
Sphiwe thanks World Vision for equipping her with skills, which enabled her to become self-reliant.
Addys' story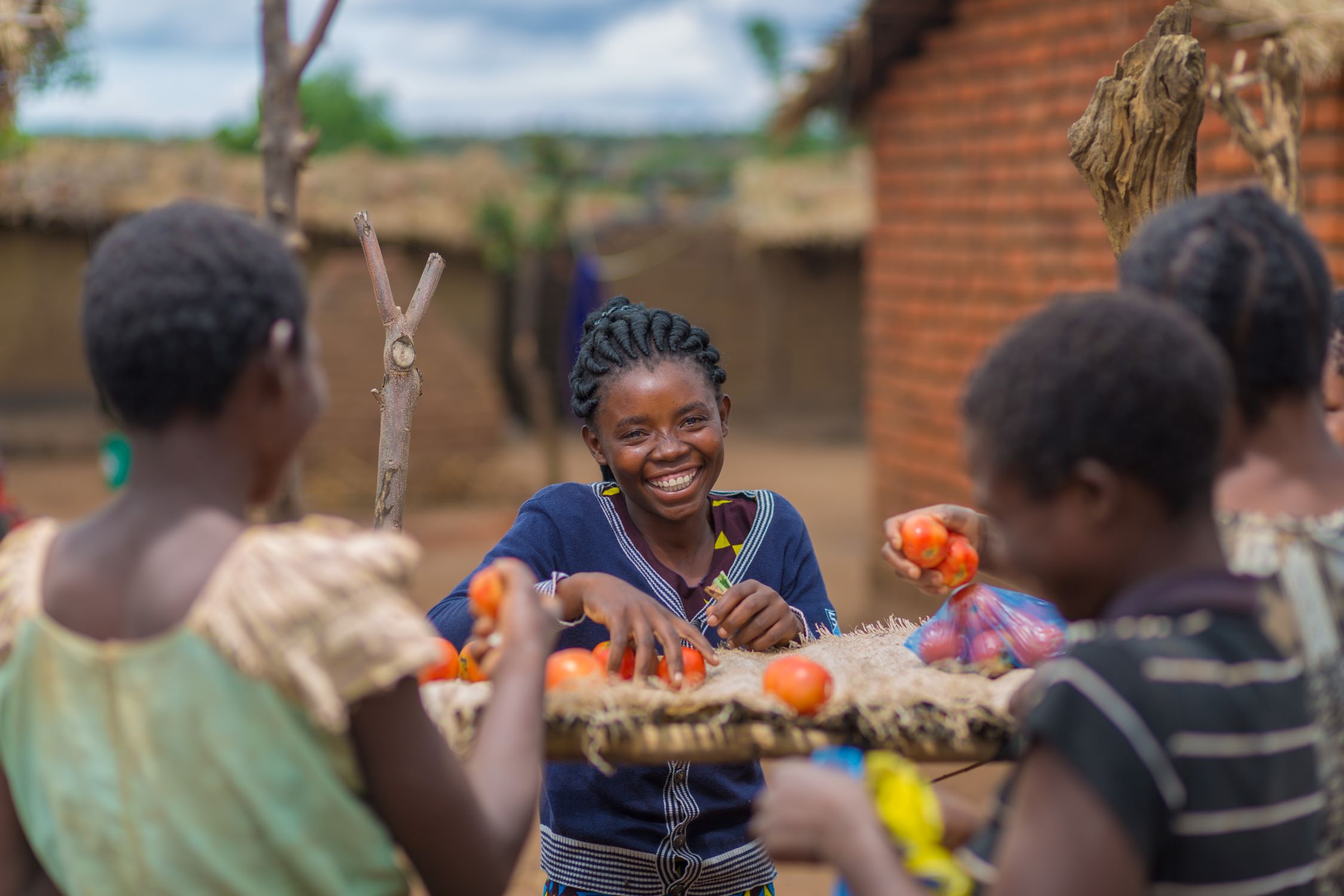 Despite dropping out of school due to lack of school fees, Addys, now 26, is enjoying a successful business.
When Addys started a small business, selling tomatoes, it took off after she joined a youth club, where she learnt entrepreneurship training through the Youth Ready project.
"My joining of the club opened new doors for my life where I have had a chance to do tailoring training. I am hoping to finish my training very soon and I should be able to buy my own sewing machines," she says.
From her tomato business Addys has been able to buy two pieces of land and has planted soya beans and maize, along with buying two goats.
Addys adds, "I wish that, by the year 2025, I can buy land to build my own house."
She supports her grandmother and sometimes her mother, father with six siblings.
Help make a difference
On Youth Skills Day it's great to celebrate the impact Youth Ready has made on Alinet, Sphiwe and Addys. The difference to their lives is immense, enabling them to run businesses and even help their siblings and other young people continue their education and training.
No matter how small your contribution is, you can make a big difference in the lives of children and young people who live in the world's most vulnerable places.
Could you consider Child Sponsorship so you can help other girls be empowered to have a brighter future?