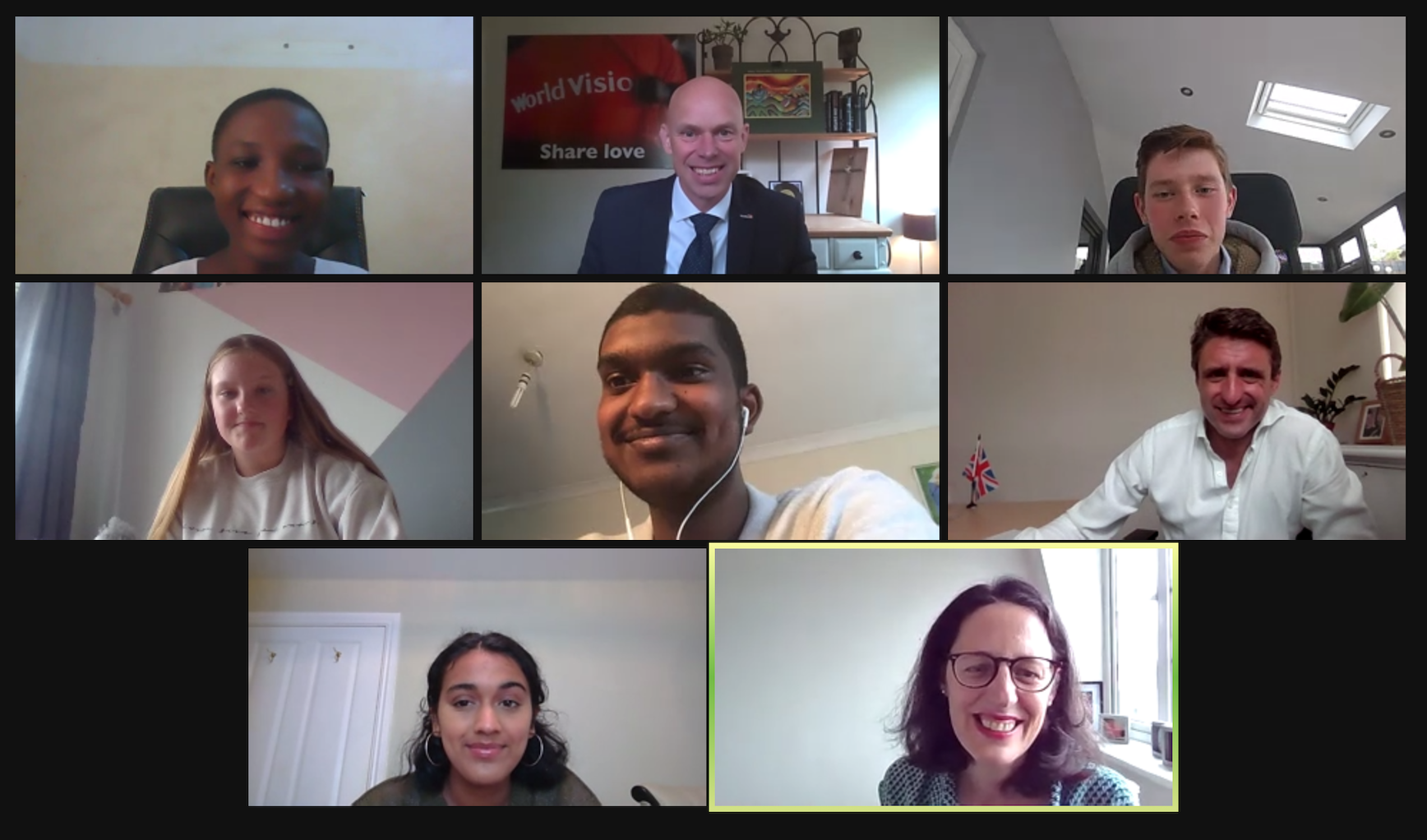 Young leaders discuss global education
Milton Keynes Youth Cabinet and young leaders from Africa share experiences.
Young leaders have skills
On Thursday 15 July 2021, we celebrate World Youth Skills Day. This is the United Nation's annual recognition of how important it is to equip young people with skills for employment,  career progression and entrepreneurship.
At World Vision, we believe that all young people have great potential, and through good education and opportunities to learn life skills, they can build a brighter future. And this starts with hearing their voices today.
Young people's voices
In June this year, we hosted a global conference call to discuss the barriers to education that children around the world are facing. This is a key topic in 2021, with the G7 and the upcoming Global Education Summit. World Vision was glad to facilitate a discussion with international experts and leaders during the G7 summit, but our next call later in the month was different.
Members of the Milton Keynes Youth Cabinet met virtually with youth advocates Sarafina from Ghana and Lidia from Kenya. Together, they discussed barriers to education, how they have been advocating with their communities and the solutions they propose. Joining them in discussion were Andrew Morley, President of World Vision International and Ben Everitt, Member of Parliament for Milton Keynes North.
The topics ranged from child marriage and digital inequality to disability inclusion, Covid-recovery, youth-to-youth mentoring and the importance of child-centred spaces.
Ben Everitt, Conservative MP for Milton Keynes North, said: "I am a huge advocate of MPs consistently engaging with young people in their constituency. I have made this a priority since I have been elected to Parliament. It helps me to build a more complete understanding of the needs and expectations of the community I serve.
"Young people constitute not only our future or first-time voters, but also our future local, national and even world leaders. It is evident to me that the ideas and energy of younger generations pioneer the social and political future of the world. Young people must be empowered to shape that future.
"I recently participated in a panel discussion with the Milton Keynes Youth Cabinet, and other young people from around the world, to discuss the importance of girls' education, hosted by World Vision UK. I was grateful for the opportunity to learn from their insight. Engaging with these amazing young people will inform my future work."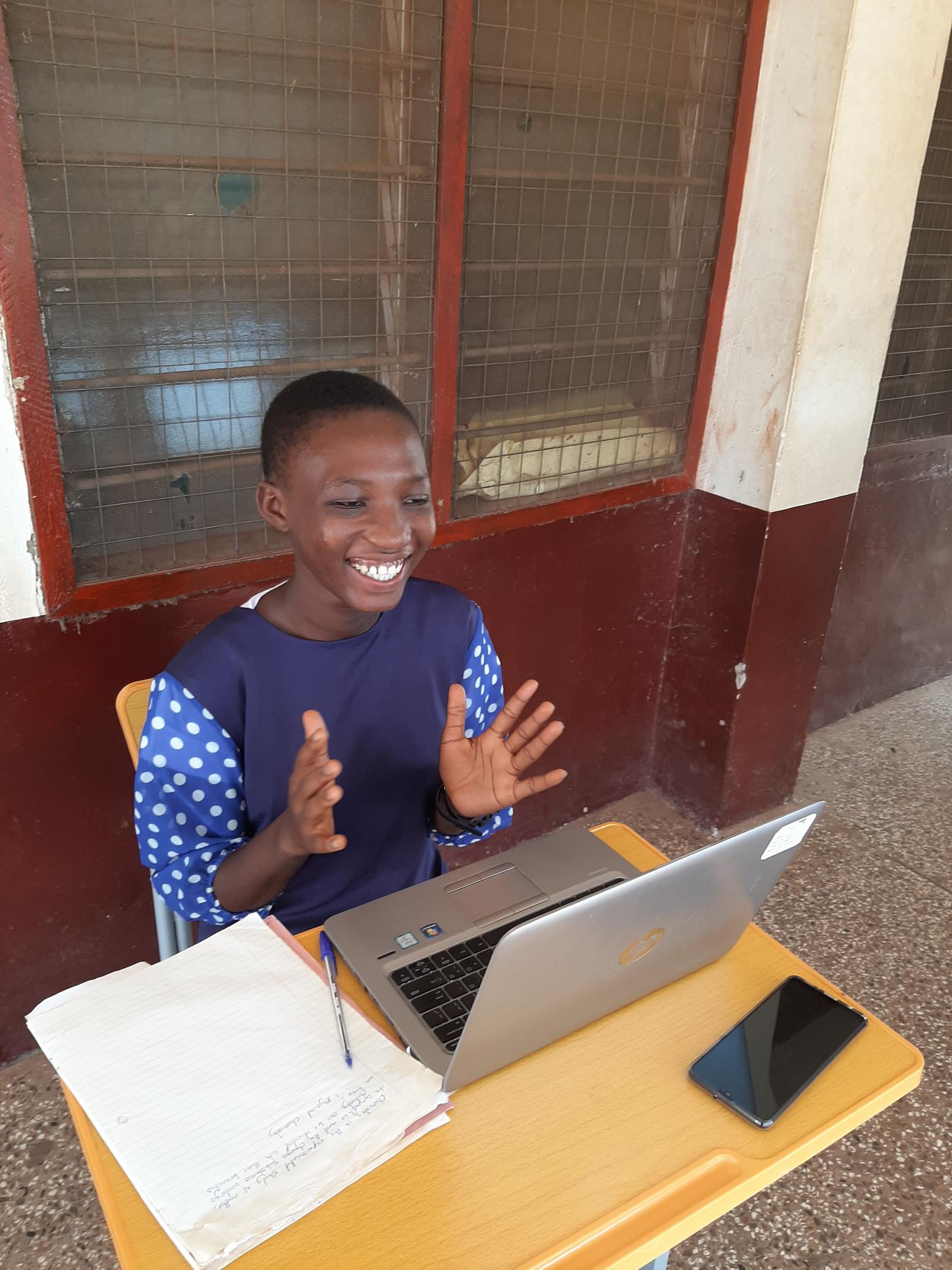 Once they can't continue their education, that means their dreams come to an end.
What did young people say?
"Child marriage is denying children in my community their right to childhood and their right to education. Once they can't continue their education, that means their dreams come to an end."
Sarafina, 18, Ghana
"Before World Vision came to discuss child marriage, I didn't really think about child marriage being that big and I didn't really realise how big that topic was and how important it was. That really inspired me and I wrote a poem for a school project.
I'm a child. And I was born to have a childhood.
My child life leaves me as I turn back to my reality.
I'm 14. I was born to make mistakes.
But this mistake will be the unbearable,
The target for my next generation.
I am a girl. Shall I escape war?
My delighting path becomes a path to death and regret.
I'm uneducated. Feeling like I will fall.
Deeply into the jaws of misery,
As my life is sold to an ageing man, who will destroy my childhood life. I am a mother. I protect my child.
And as a safety. I make sure her future doesn't get ruined away. Just like mine.
Alessandro, 18, UK

"There are 250 million women/girls alive today that were married before the age of 15. I can't even comprehend how huge that is.
"The prevalence of child marriage is holding humanity back. This cycle of violence and poverty, when a young person is trapped into child marriage, stops them from being able to continue with their education and then later down the line it limits their opportunities to leave and find employment and be able to provide for themselves.
"You can only imagine the consequences that that has on the rest of the world; the amazing doctors, lawyers that we are missing out on because of child marriage."
Disha, 18, UK
"The self-centred initiatives should be supported so that we can have a voice to air out what we are going through, so that we can mobilise the community and the local people for them to also support us for we need them."
Lidia, 17, Kenya
"The Covid pandemic has highlighted the importance of electronics and computers that are more expensive that textbooks. We are coming into a digital age not just in day-to-day life but education too and that's why it's so important we stay on top of this.
"In some ways the issues are very different across nations – but in other ways they're remarkably similar."
Jack, 17, UK
"It has been inspiring and energising to hear from young leaders. I can see how you are already making a difference; I can see how you will make incredible leaders on the global stage."
World Vision International President, Andrew Morley
The young leaders involved in this discussion have strong opinions and an understanding of how vital education is for all children's futures.
These are the leaders of tomorrow; young people demonstrating leadership skills and a willingness to tackle the big issues facing children in their own communities and across the globe.