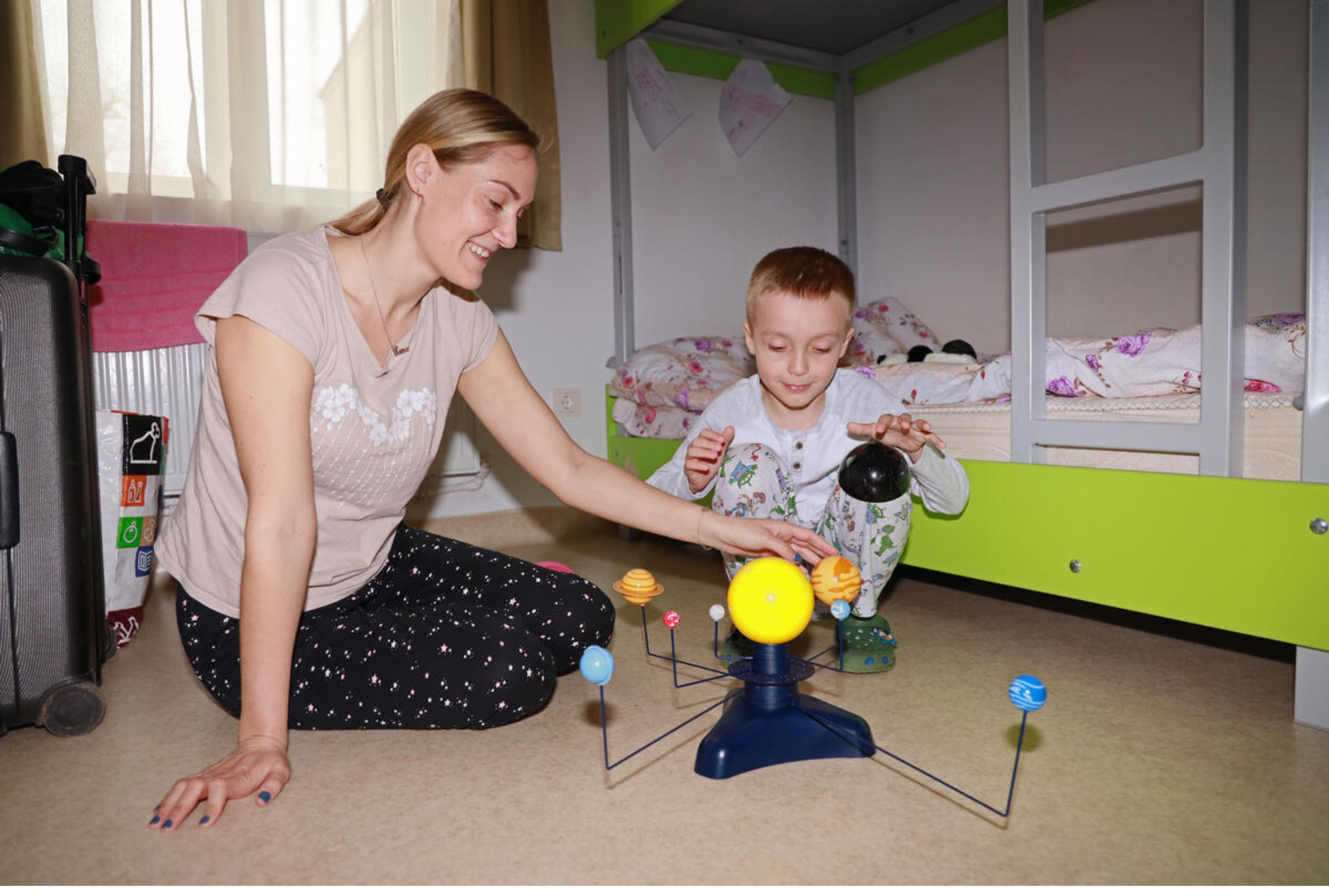 Elena and Nikolay's story 
Elena (29) and her eight-year-old son, Nikolay, fled Ukraine and have been staying at a university dorm in Bucharest, Romania. It's not the first time they have had to flee danger.
Elena says, "I was so terrified when I heard the war was beginning in Ukraine. That morning was the second time for me and my family… The second time we had to leave our home… It's very tough. During the first war in 2014 you had the possibility to go to other cities in Ukraine but now there aren't cities where we can go to be safe. This is very tough for us. We're very grateful that we've been received like this in Romania we have a place to stay here in the shelter."
Nikolay is able to continue online classes at the shelter. He has also received other donated toys from the RomExpo shelter in Bucharest. Elena also shops and volunteers there. 
 World Vision has delivered food, hygiene items, telecommunications equipment, and baby supplies to RomExpo.