Conflict, climate change & child refugees
Families in Mali are forced from their homes and children are malnourished
For the first time in over a decade hunger is on the rise. Worldwide malnutrition is expected to increase by 50% by 2050.
In Mali alone already one in three children are experiencing stunted growth due to malnutrition. That means that in every class of 30, 10 children have had their growth stunted. Can you imagine what that figure could be by 2050?
Mali is seeing an increase of temperature, drought and flooding. Along with the desert expanding (desertification) it is becoming hard to grow food and keep livestock alive, all due to climate change.
However, Mali not only is feeling the effects of climate change but also conflict.
The country has been facing a humanitarian crisis since 2012 when war broke out forcing thousands of people from their homes, making it even harder to have stable access to food.
Further to this, due to the desertification of the north of the country, herdsmen have had to move south to allow their livestock to graze in greener fields. However, this has created tensions with the farmers who own this land, leading to further violence.
Let us introduce you to Ada, a mother of two little girls in a village in Mali. The combination of climate change and conflict has meant she has no means to feed her family adequately.
One-year-old Mariam fell ill two months ago and was taken to their local health post. Here Mariam has been given a therapeutic food made from peanut paste to help treat her malnutrition. She now attends the clinic weekly so she can be kept an eye on.
However, she is still suffering with outward signs of malnutrition such as tiredness and irritability.
"She is always sleeping and cries a lot. Sometimes she refuses breast milk and when that happens, I really don't know what to do," says Ada despairingly.
Alongside this, Ada describes that even going to the bush to fetch cooking wood is no longer safe due to the conflict. Her husband also lost all their livestock recently and they cannot go to the field to look for them. Farmers and cattle breeders, like Ada's husband, becoming the main target of the armed groups.
They both talk about how scared they are and how they only feel safe when they are in their home or surrounded by local people in the village.
World Vision helped the family by providing food to them and Ada's husband also received money for working in a small vegetable garden that we helped set up in the community.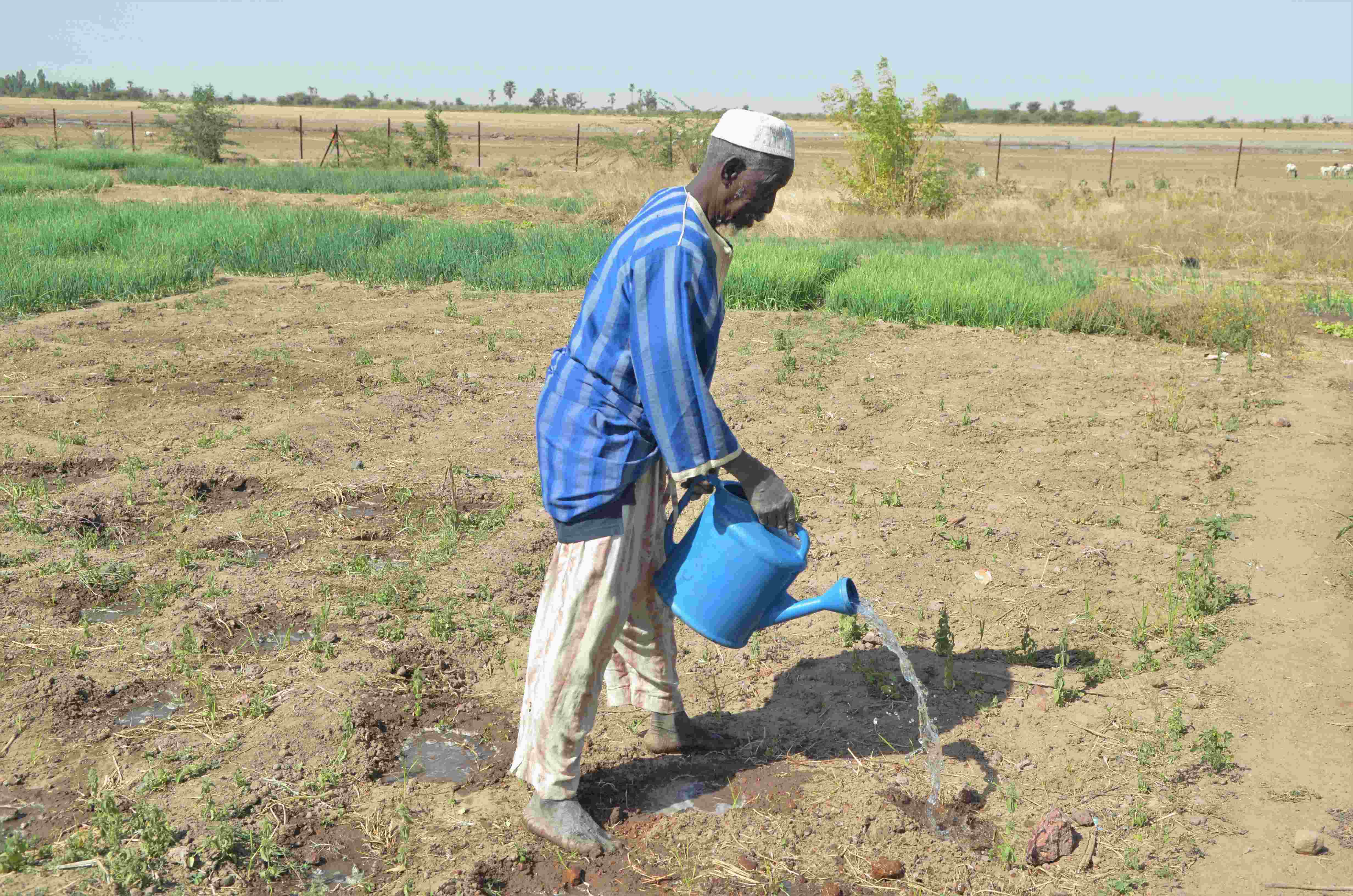 But the vegetables harvested only lasted a week for the family. They also bought four bags of rice with the money but that will quickly run out too explained Ada.
"Besides, the girls are not very keen on eating rice alone, so sometimes cry the whole day for food. That makes me feel powerless," said Ada.
Ada's story is one of many around the world and many young children, like Marium, are malnourished.
There needs to be a long-term solution for the chronic food insecurity due to climate change and conflict.
We can make a difference with your donations.
Your donations could go towards a market garden which enables people to earn an alternative income and grow food that will survive.
Your donations could go towards us working with communities on resilience plans when they are faced with conflict.
Your donations could make a real difference to a malnourished child enabling them to get the correct lifesaving saving treatment.
After all, 89 percent of severely malnourished children we treat make a full recovery.
Donate today
Help children in the world's hardest places to survive, recover and rebuild
Donate