How to make reusable sanitary pads
Our Ambassador and period poverty campaigner Amika George teaches you how.
Step-by-step guide to making reusable menstrual products
Period poverty is an injustice that World Vision and many others are fighting to end. Here, World Vision Ambassador Amika George takes you through step-by-step how to make eco-friendly, reusable sanitary products.


Amika's story
Amika was just 17 when she was inspired to take action after reading an article describing how many British girls missed school due to stigma around menstruation or being unable to afford sanitary products such as tampons.

She started a petition and advocacy work to convince the UK government to provide free sanitary products to schoolchildren, leading the government to announce in March 2019 that secondary schools in England would receive funding to provide sanitary products free of charge to poorer young people.

But her fight for period justice didn't stop there. She has called for further support and education in the UK, and globally, visiting World Vision's menstrual hygiene project in Zambia, where she saw the effects of period poverty internationally, and how World Vision is teaching people how to make reusable pads and tackling the harmful stigma often surrounding periods.
How to make reusable sanitary pads
Taking just 10 minutes, using 5 standard household items, and lasting about 2.5 years - what's not to love?!
Why learn how to make sustainable sanitary products?

These easy-to-make pads last up to two and a half years so they're much cheaper and friendlier on the environment than many other options, and because they're made using standard household items, they're friendly to most budgets.

You can make these pads for yourself, donate them to people, and even join a sewing workshop to meet people while you make pads for those who need them (after COVID-19 regulations have been lifted).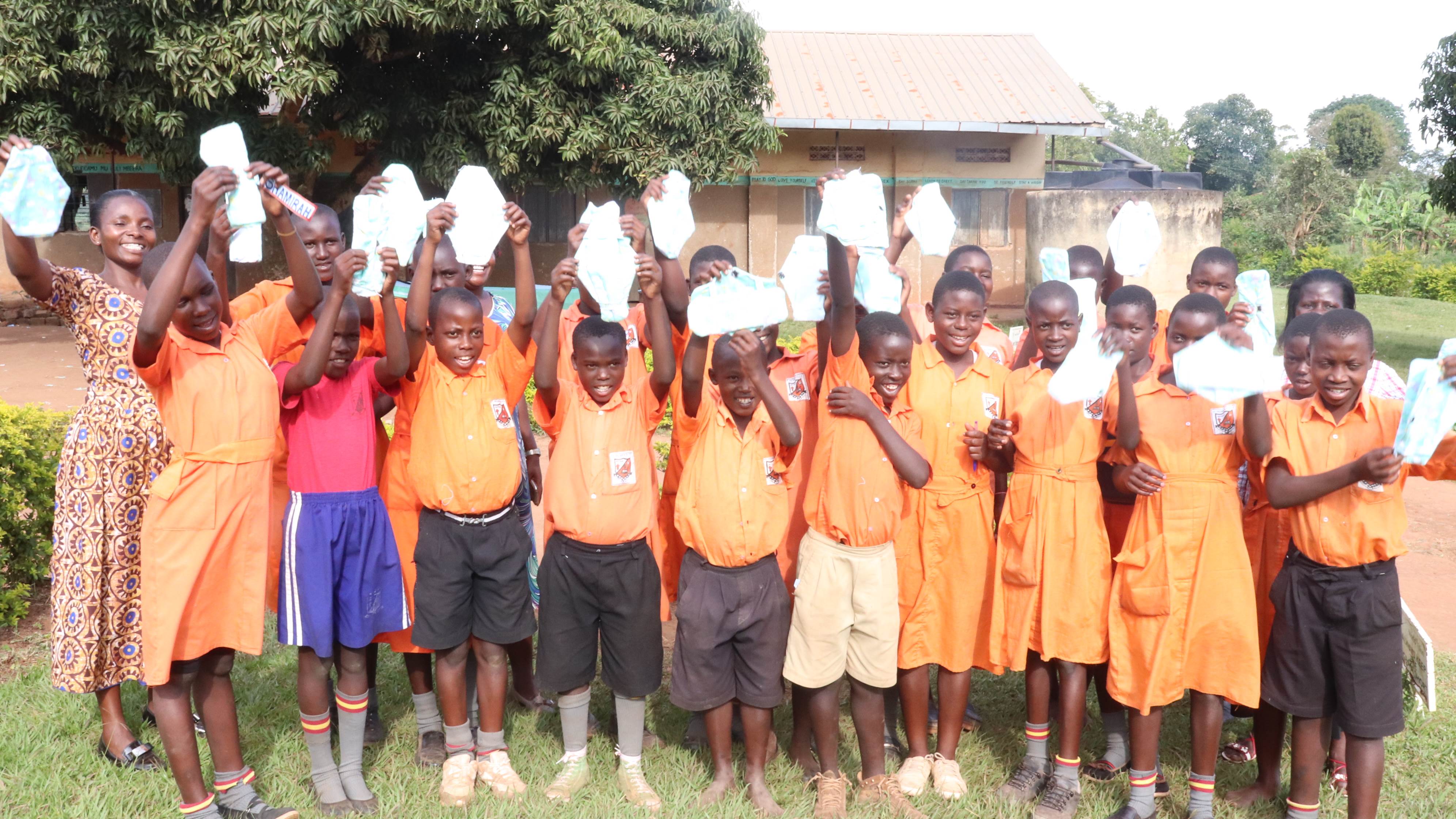 What does period poverty look like?
Period poverty is when girls' futures are unfairly put in jeopardy each month because of financial restraints, lack of facilities at school and colleges or bodily stigma - from other students, from teachers or shame brought on in the wider community.

Period poverty looks like:
Girls having to use newspaper, socks, or toilet paper
Schools having no suitable place to change
Stigma around periods in the community
High number of girls dropping out of school
High rate of absenteeism among girls
Girls feeling embarrassed about periods
Period poverty is a global problem, requiring a global effort. Governments must stop ignoring or downplaying the issue and start taking urgent action.
You can learn more about how World Vision is working to tackle period poverty and help girls stay in school, including how Child Sponsorship supports girls access education by tackling menstrual myths and stigmas.
How we tackle period poverty
Support girls to stay in school.
Learn more