Become a child sponsor this Christmas
All I want for Christmas is... my first cup of clean water
What's the best Christmas gift a child could have?
Imagine that this morning was the first time you woke up and didn't have to walk miles to collect water for your family before school.
That feeling is the best gift that Akuamoah (below, in orange top) in Ghana, has ever received.
Life changed forever the first day clean water came to Akuamoah's village:
"Before, the children used to walk long distances to fetch water, but thanks to the borehole, which has been built close to our homes, they're now able to prioritise school," says Justine Dzorkp, Community child welfare officer (pictured below).
The first drink that changed everything
For Akuamoah and everyone else in his community, having clean water available straight from the tap has changed everything:
Instead of spending hours each day walking to the water hole and carrying the heavy containers back, he can use the time to study, read, help around the home or simply play with his friends.
Akuamoah is excited – he loves to read and the new borehole means that, for the first time, he has plenty of time to do just that.
Instead of missing days from school because he's sick from drinking dirty water, Akuamoah can make the most of every day of learning.
Child sponsorship: much more than a drop in the ocean
All this was made possible through World Vision child sponsors' partnership with Akuamoah's community. And alongside other community projects, like access to health care and education, and training for local health care staff, the borehole is having a huge impact on children like Akuamoah.
The first day clean water arrived became the last time many children were sick with preventable illnesses.
"We are seeing a drop in diarrhoea, malaria, coughs and other communicable diseases," says community health nurse, Alexander Debrah (pictured below) who is part of the new health centre created through the support of child sponsors.
"Before, there wasn't a health clinic but World Vision Child Sponsorship supported the community to make sure there was one, which saves community members from having to walk long distances to access basic healthcare.
"A few people lost their lives while trying to make that journey," he says.
And the ripples continue
Community nurse Alexander, has seen how Child Sponsorship is transforming healthcare in the area:
"We used to have difficulties reaching some of the communities with our services, but with this support, we can afford the transportation, medical supplies and other much needed resources.
"World Vision have also supported us to organise various training sessions for the communities. I have learnt a lot and been able to both personally and professionally develop myself by attending those sessions."
And on top of that, Alexander says more people can pay for healthcare when they need it, thanks to the introduction of savings groups, where people work together to save money for their futures.
"I am excited for the future simply because we are seeing the impact this partnership is having on the people and the community. It's motivating us to do more," Alexander says.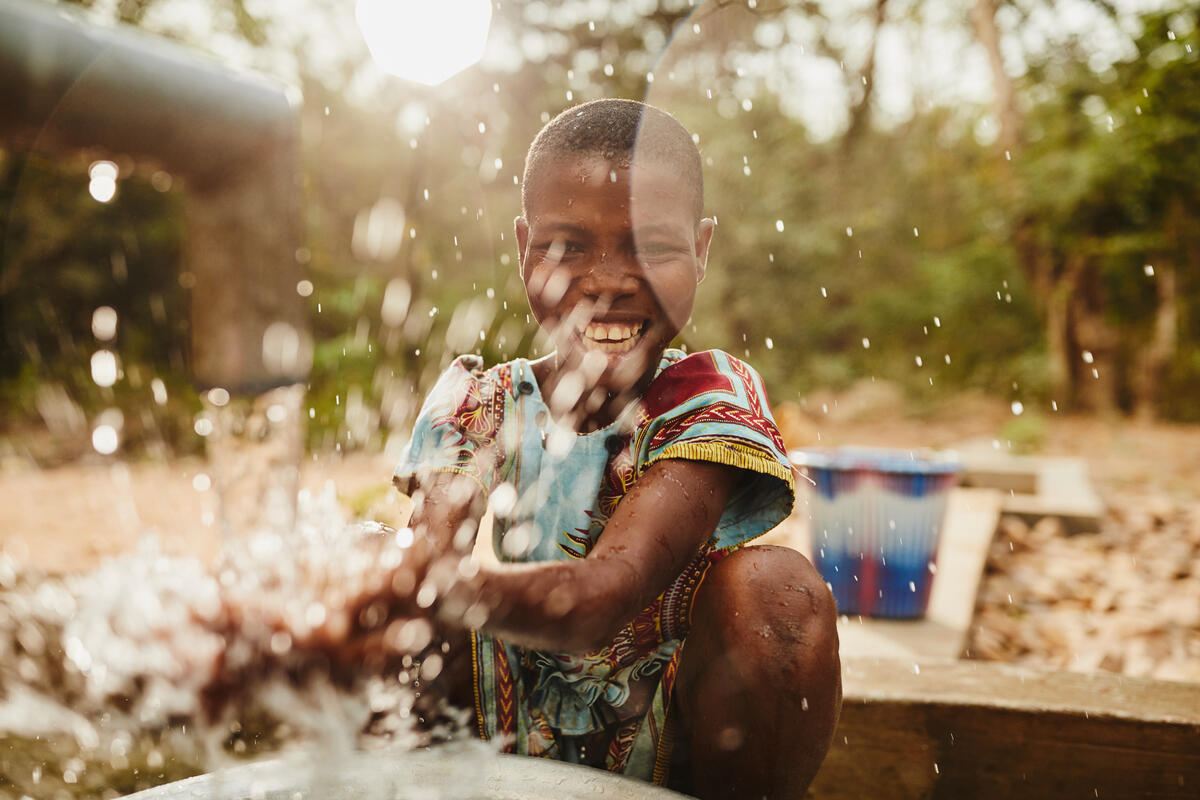 Every 60 seconds, World Vision brings another first…
A family gets water.
A hungry child is fed.
A family receives the tools to overcome poverty.
2020 has been a challenging year.
Let's make Christmas 2020 truly special.
What first will you give to a vulnerable child and their community?