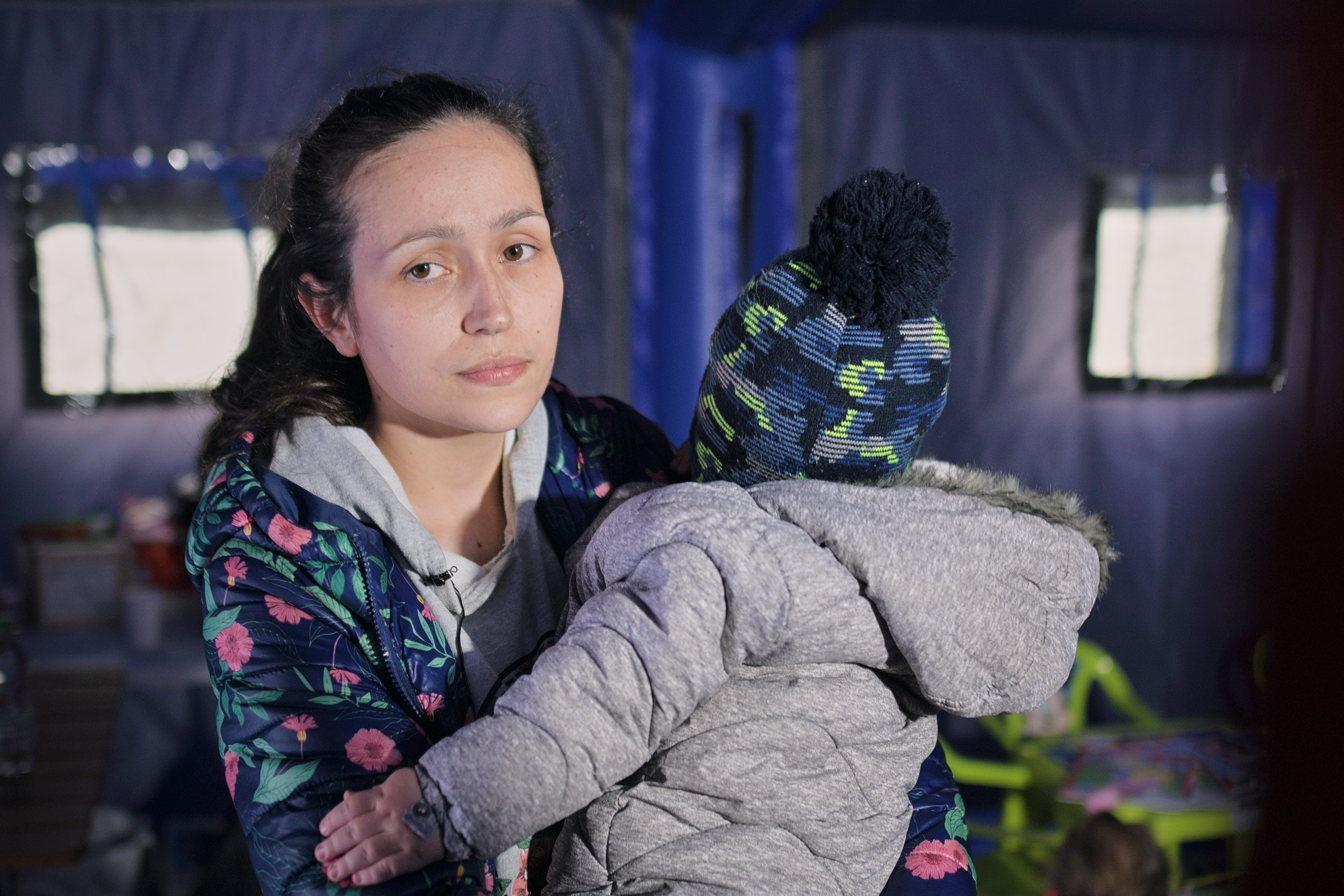 Mental health and conflict
How would you look after your mental health if you were affected by conflict?
It's mental health week, 9 to 15 May. It's so important to look after your own mental health but this week is also a good opportunity to reflect on those who are currently displaced by war, and how that might be affecting their mental health.  
In day-to-day life we're often encouraged to look after our mental health through these ten common tips: 
Getting out in the sun and fresh air – this can often be done by going for a walk or sitting in a garden or park. 

 

Exercising – then the body releases endorphins which makes you feel happier.

 

Talking to friends and family – chatting to others over a cup of tea can help reduce feelings of isolation and loneliness. 

 

Getting creative – from playing the piano to doodling on a piece of paper, doing something creative can distract the mind and make you feel better. 

 

Doing something new – if you feel stuck in a rut then doing something new can make you feel better. It doesn't have to be anything crazy like jumping out of a plane but could be as simple as going to a new restaurant or a different coffee shop.

 

Having something to look forward to – booking a day out or a holiday can help you keep motivated.

 

Writing down your thoughts and feelings – keeping a diary or journal can be helpful, especially if you struggle speaking about what you're feeling.

 

Creating a routine – this can be beneficial for your mental health as it may keep you focused.

 

Eat good food – food that makes your soul happy or that you look forward to eating is great. But also making sure you get all those minerals and vitamins your body needs will make you feel even better. 

 

And, above all, if you're struggling with your

mental health, reach out for support from a healthcare professional.

 

 
These tips are so helpful. But what if your life suddenly changed?  
What if… your home has suddenly become a war zone and you have to leave the country?  
How would you look after your mental health then?
Some of the techniques above could suddenly seem trivial: 
Going for a walk – it's not quite the same when you could be walking through rubble. Your once safe community has been destroyed.

 

Creating a routine – you likely won't know what's going to happen from hour to hour, nothing is predictable anymore. 

 

Eat good food – food might be in short supply when you have to grab whatever's in your cupboard and flee. 

 
Add to this the uncertainty, fear and sadly, even loss of loved ones, that conflict brings, and it's easy to see how mental health may quickly decline in this situation. 
Unfortunately, this is the case for many displaced children who have become victims of war across the world.  
According to the World Health Organisation as many as one in five people living in conflict have a mental health disorder.  
According to an international review by the Red Cross, Post-Traumatic Stress Disorder (PTSD) is the most common mental health disorder among children who have been exposed to conflict, along with other issues including ADHD, panic disorder, anxiety, and sleep disorders. 
How can World Vision help children with their mental health when they have been affected by war?

 

 
Child Friendly Spaces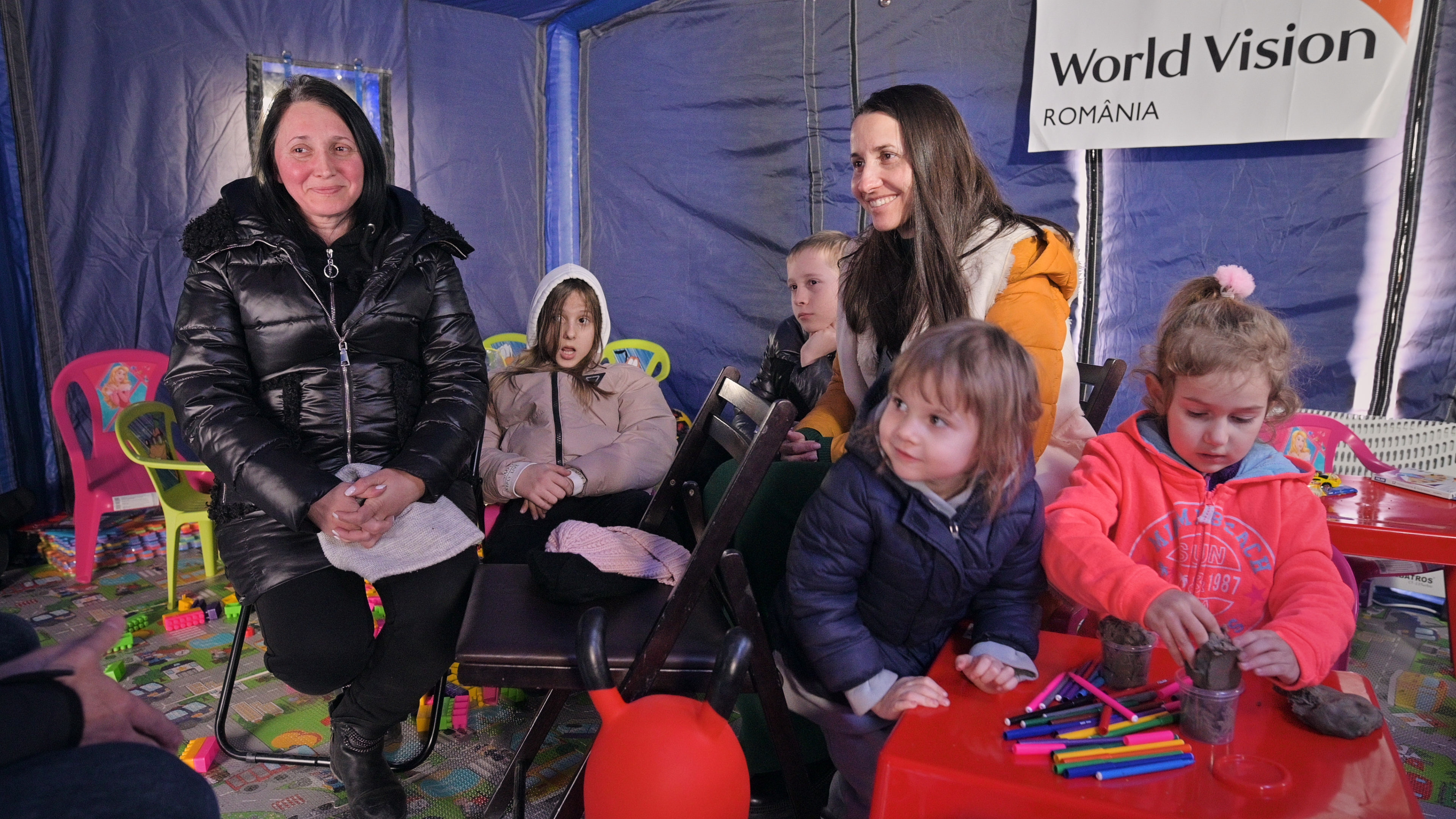 Child friendly spaces are one of the key ways we help children who have been affected by crisis. They provide safe spaces where we help meet the emotional, physical and psychological needs of children. 
In a child friendly space, children can: 
play 

 

take part in informal learning activities

 

access support to help process their emotions

 

reconnect with family members

 

learn about their rights

and learn how to protect themselves.

 
"Here we can hang out with our peers and at the same time, we can study. I enjoy practical things here such as taking care of our little garden," says Milo, a 15-year-old boy who left Iraq after his mother was killed by a suicide bomber. 
Above all these spaces are where children facing emergencies can be safe, play and process their trauma in age-appropriate ways. 
Art therapy
We also provide art therapy for children, where they can use different materials to create pieces of art.  
According to mental health charity Mind, "Arts and creative therapies may be helpful if you find it difficult to put your thoughts and feelings into words. They may also help with addressing painful feelings or experiences or trauma." 
Art therapist Jwan, who worked in one of our women and children spaces in Iraq, says, "My personal goal for this programme is to bring a smile back to the displaced children's faces. Even the simplest of creative activities can provide a venue for children to start their healing process. What is important is we help them make it happen. We guide them so they feel that we are there, and they are not alone."
Creative therapy
Creative therapies are also a great way for children to release their feelings.  
World Vision Georgia is currently facilitating music and dance therapy sessions with children from Ukraine, who initially arrived in Georgia as tourists but now find themselves caught up in a refugee crisis. 
The therapy aims to reduce stress and enable children to express their feelings and emotions through music and dance. The sessions are fully adaptable, making them accessible to all ages and skills.  
Can you help?
Through child friendly spaces and therapies children are supported by World Vision early so they can talk about their emotions, receive support and have a moment of normality in their difficult lives.  
This work is not possible without your donations. This mental health week could you support our Ukraine appeal, so we can help more children in Ukraine who are displaced due to the conflict?