Charity fundraising ideas
Get inspired by World Vision staff to fundraise with us
Via the (virtual) World Vision office, we've whipped together some of our best charity fundraising ideas to inspire you in 2022.

With a mix of virtual and in-person events, we hope that these ideas inspire you to fundraise for children and young people around the world who need support more than ever.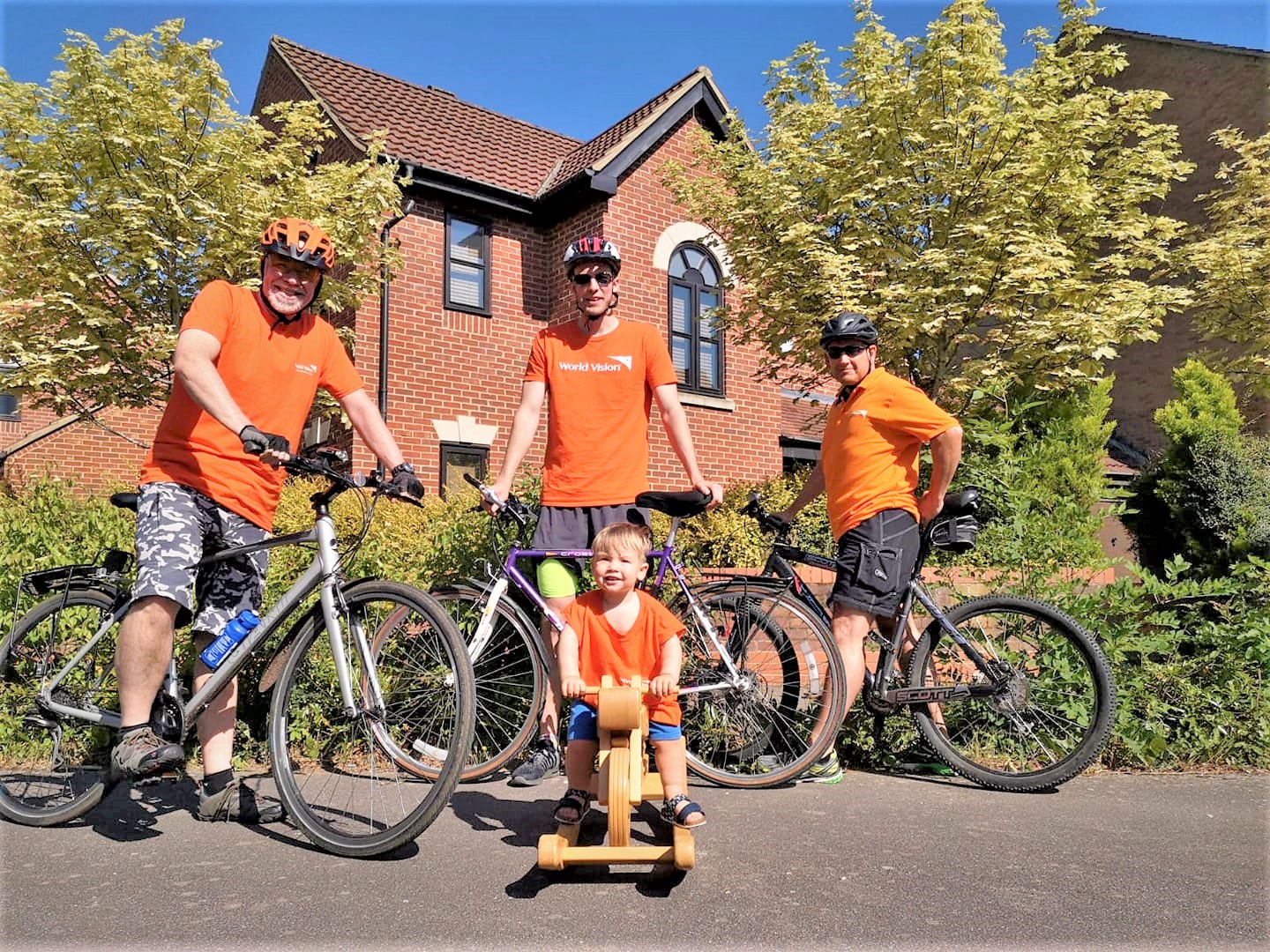 Online fundraising events
Thanks to the coronavirus, we're all now used to using Zoom for all occasions – and of course charity fundraising is no exception. Take inspiration from some of our young fundraisers who have put on concerts or MacMillan's virtual murder mystery game and gather your friends and family for some virtual fundraising.
Donate your birthday! Chances are you've heard of a birthday fundraiser, with many people over the years taking to social media to raise money for charity rather than ask for presents. And considering we can't (in the UK) currently celebrate together, why not donate the whole party? COVID-19 has affected all of us, but it's the most vulnerable who are hit hardest. Donate your birthday to our coronavirus appeal and help support refugee children around the world.
Do what you love for good - virtually! Whether you're a video games fanatic, book lover or code-master, there are so many ways to connect with people online, and raise money for a good cause in the process. Whether you join a fundraising livestreaming challenge like racing your car backwards on your favourite video game or collect a group to start a hackathon project, you can find or build a community online around your skills and interests. Start your own online event or have a look for a community with your interests – you'll be surprised how many niches you can find - Taylor Swift readathon for pop-loving bookworms, anyone?!
Organise a group fundraiser for your friends and family. We are all looking for new, fun ways to pass the time and connect with others – so have a think about what people enjoy and how you could bring them together virtually to support your favourite cause. You could invite a great chef (maybe the head chef of your favourite local restaurant?!) to run a cooking class for charity, host a virtual charity coffee morning, or take part in a life drawing class together (on a budget you could set up a second camera in front of a vase and flowers in another room. Your friends will get a chance to flex their creative muscles and with a bit of brainstorming you could think of really exciting, relevant fundraising ideas.
Sports events for charity
Sports events are a classic way to raise money for charity – and you're welcome to join in our Global 6K in whatever way you like. But the below charity fundraising ideas show there are plenty of different ways you can get endorphins flowing while raising funds.
Ask your local gym to support a relay. They could advertise one treadmill for a month that people could use to 'contribute their workout'. They could collect a £2 usage fee and offer to donate £1 for every kilometre run, walked and jogged over the month.
Get everyone involved by running a 'mini Olympics' sports day. Whether through school, with friends or social media, gather a crowd in a local park or swimming centre and see who emerges victorious in the long jump, 100m front crawl or basketball match.
Organise an obstacle course as part of your next local event. Whether for adults, children, pets or all three, you and your family could have great fun putting together an obstacle course. Make it as sporty as you like with nets to crawl under, tube to squeeze through and brainteasers to solve.
Challenge yourself (and others)
Challenges are a great way to raise money through small donations. Whether you're challenging yourself by facing a fear, putting yourself out or organising a contest to pit people against each other, the element of competition and trial will interest people and there are no limits to the challenges you could set!
Challenge yourself by facing off to a great fear. If you're afraid of heights, could you do a sponsored skydive? Hate getting wet? Sign up to a swim in the Lake District.
Create contests for others and ask them to donate to enter. Find the next community event coming up, whether at your local church, school or village fete and ask to run a fundraising food eating contest. Whether it's a hot wings or doughnut-eating contest, you're sure to get stomachs rumbling.
Invent a fun communal challenge. Invite your friends to a tea party or evening gathering where everyone contributes something outside of their skillset. Your friend who doesn't know how to turn on an oven could bake cupcakes, the person who got an F in Art can raffle off drawings. Not only can people have a laugh, but it's a fun way to challenge people without them feeling the pressure of having to do something perfectly – in fact the worse the result, the funnier the night!
Organise a challenge that raises the profile of the issue you're raising money for. Prince William made headlines in 2009 when he slept outside for a night to raise awareness of homelessness for Centrepoint. Similarly our Matthew 25 Challenge guides people through a week of challenges that give people a taste of some of the many challenges children around the world face – from lack of food and water, to not having a comfy bed to sleep in. Think hard about how you can help people really empathise with those you are raising money for and set a challenge of your choice.
Put your skills to use
Get productive with your talents! Think about where your skills lie and put them to good use. Our young fundraisers did just that during COVID-19, with eleven-year-old Lydia putting on a virtual performance of Oliver! for her local church and seven-year-old Christopher designing his own t-shirts to raise money for refugee children.
Sell items handmade with love. Are you a wordsmith or creative designer? You could auction some drawings, write poems for people or make packs of celebration cards for people to buy. Everyone loves a personal touch and your skills can help support those who need it most.
Donate your time. Why not offer to do chores to raise money for charity? People on your street might need a car washing, lawn mowing or help setting up the internet. Offering to help is not only neighbourly but gives people the opportunity to support a good cause and passing on a job they were avoiding at the same time – winners all round!
Fill stomachs and open hearts. If you're a dab hand in the kitchen you could host a fundraising dinner party, bake sale or afternoon tea. Some of our child sponsors have added a personal touch by serving recipes from the country their sponsored child is from. Not only can it bring you closer to your sponsored child, but it brings your guests closer too.
However you choose to fundraise, let us know! We love sharing the creative ways you've dreamed of to support children so write to us or tag us on social media with your great charity fundraising ideas.
If you're still looking for ideas of how to fundraise, you can download our fundraising pack for more inspiration.
More about charity fundraising