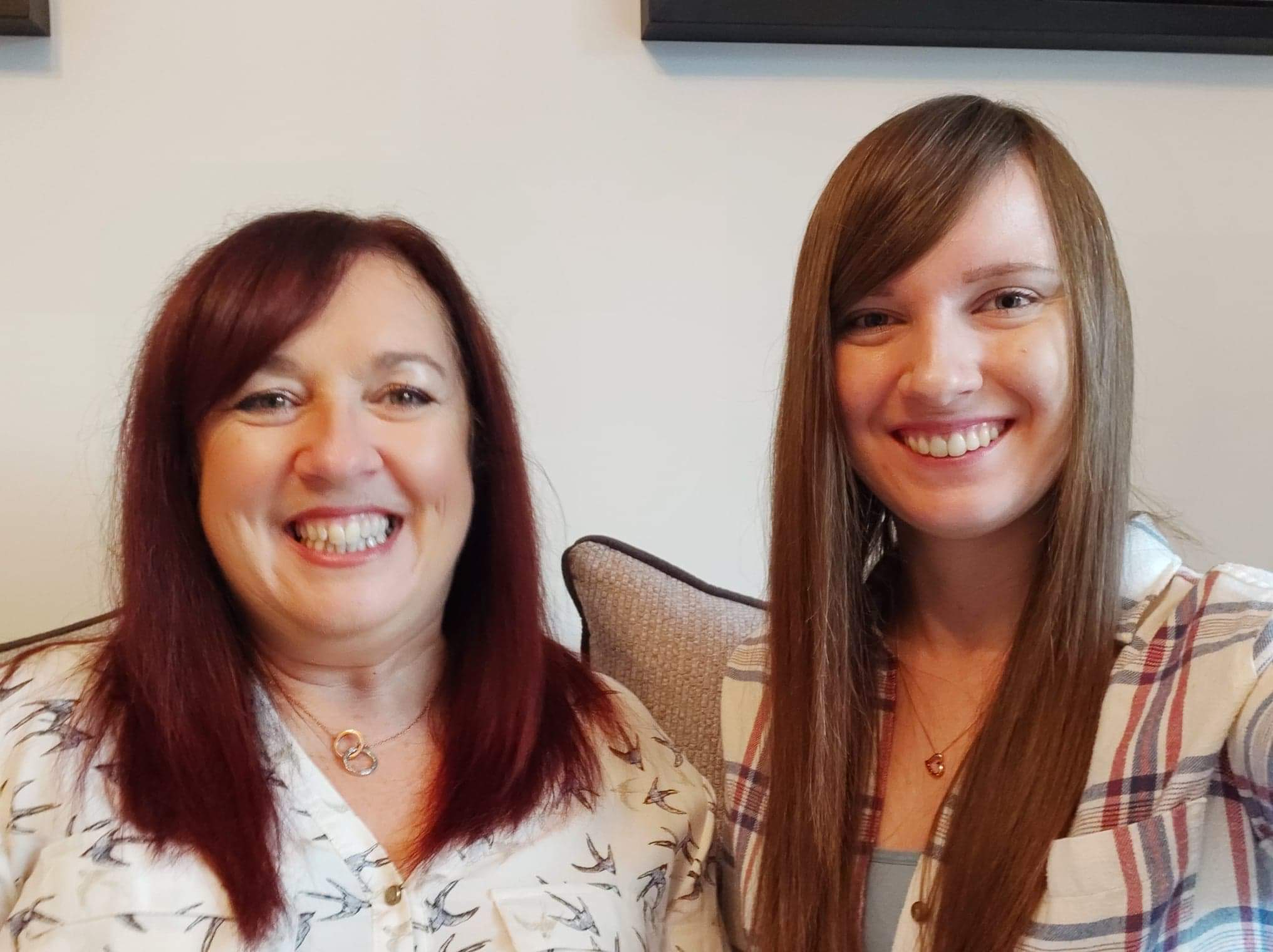 A Christmas First
Friends, Worlds apart
Meeting our sponsored child for the first time
2020 has been all about the "new normal", plans have been cancelled and jumping on a plane has never seemed such a remote idea. But despite all this, Lizzie from Kettering (above right, with her mum Caroline) recently managed a very special meeting, when she met, for the first time, a very special friend — Odalis from Honduras.
Visiting my sponsored child, six-year-old Odalis, has been my dream since I began sponsoring her back in 2018. I researched how to get to Honduras, but soon realised flights could be trickier to get there than I expected. I, knew then it would be very hard to meet Odalis. I didn't expect I'd ever be able to realise my dream of meeting her – let alone in the middle of a global pandemic.
We have been sponsoring children through World Vision as a family for a very long time. My mum and I now sponsor nine children between us. Odalis was the first child I chose to sponsor on my own, so I feel a special connection to her. I remember when I started sponsoring her, I was so excited. Being able to finally meet her with my mum, makes it even more special.
The day we've been waiting for
I've been looking forward to this moment for so long, and now finally the day has come! I am so happy, but also a bit nervous. I have so many things I want to ask her. It's like I've known her for so long, but don't know as much as I'd like to about her. And now I'm going to meet her via the magic of a face-to-face call over my laptop!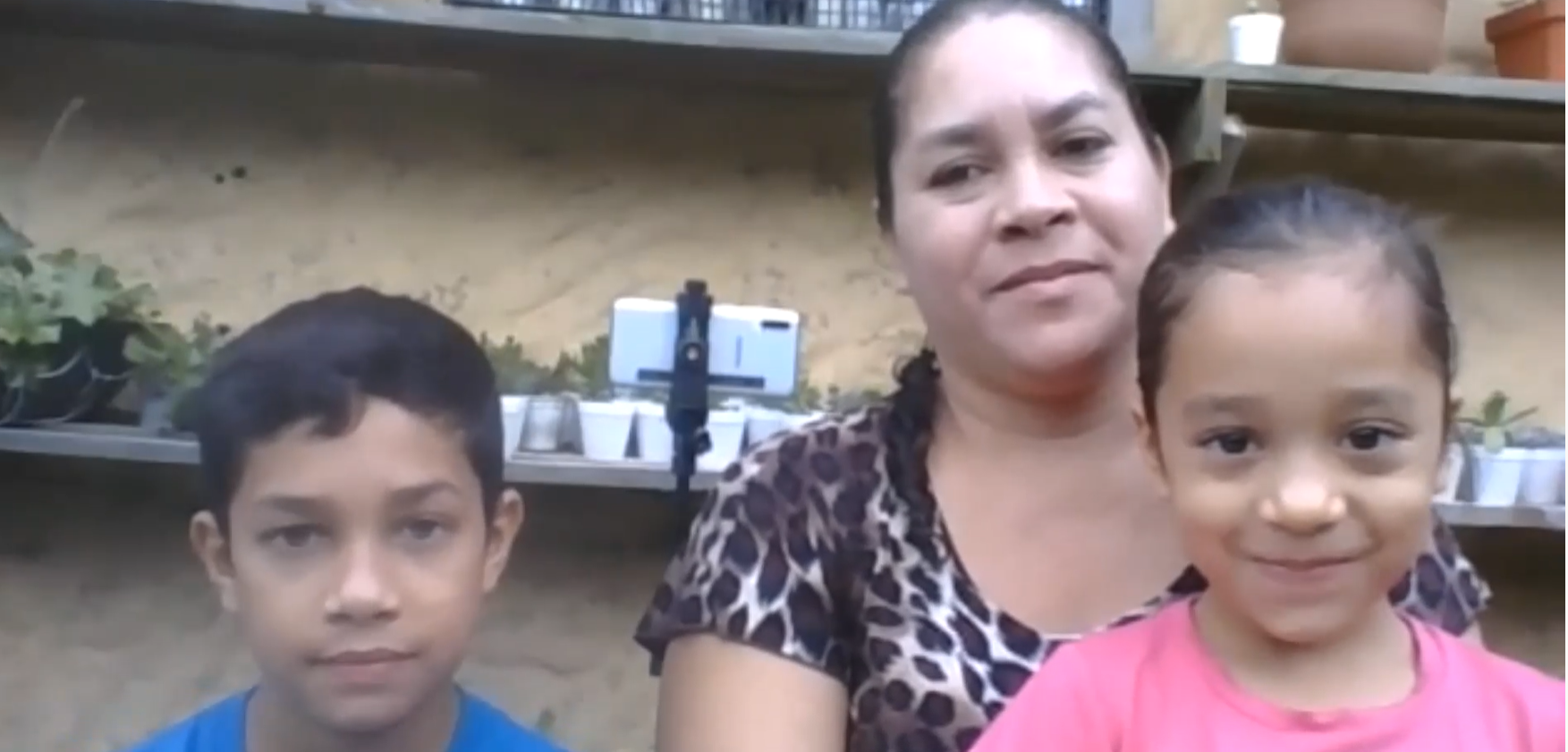 "I like to play chief cook"
When Odalis appeared on the screen, I could hardly believe how much she's grown. As we chat, I learn more about Odalis. Her favourite game is to play chief cook, and she makes the best pretend hamburgers. I must admit I enjoy a good hamburger! She has a cousin she likes to play with and, when she visits, they pretend to be chefs together. Odalis often helps her mum make tortillas. Rider, the Sponsorship Manager in Honduras, says tortillas are very common there and are eaten basically with everything. I would really love to share tortillas with them.
Odalis wants to be a painter when she grows up. She likes drawing and her last drawing was of a mountain with a lot of trees. That sounds pretty! She also likes to sing: her favourite song is about a duck named Juan, who obeys his mum and dad. She sings it for me during the call. She is just adorable.
Odalis has a cute little puppy called Princess. She also has four ducks, but she hasn't named them yet. I reckon one might be called Juan, like the obedient duck.

O Christmas Tree
I really wanted to wish Odalis and her family a Merry Christmas. 2020 has been a crazy year, so I don't know whether my Christmas letter will get to Honduras in time.
Talking about Christmas, we discover that we have many common traditions. Odalis and her family cook and eat together every 24th December. Odalis helps her mum baking bread. But the highlight is the Christmas tree, as she loves decorating it.
I couldn't agree more. We love our Christmas tree. We always have a big one and we go together as a family to choose it. It's a family tradition. I hope it won't be impacted by Coronavirus this year.
Coronavirus in Honduras
I have never been to Honduras. Most of my knowledge is thanks to Odalis' letters and the information World Vision has sent us.
I ask more about their community and how it has been impacted by COVID-19. I'm told that they can't travel outside of their own community and the schools are shut. To compound things, due to a recent hurricane the river has flooded, destroying the harvest.
Thankfully, Odalis gets to study from home. Her older brother goes to her school every day to pick up her homework. Her favourite subject is Spanish. She reads very well, and she reads a letter on the call to show me. I am so proud of her. I used to teach children her age and I would have been very happy if the children in my class read as well as she does.

Every letter brings us closer to each other
I really enjoy receiving letters from Odalis and her community. She says that she loves receiving letters from me too, bringing one with her to show me. It's the one I sent when my sister got married last year and Odalis likes to read it often. I'm so pleased.
Odalis still remembers the first letter she got from me two years ago. She remembers how happy she felt.
From the start of our sponsorship journey as a family, we have felt humbled and privileged to meet so many children and communities whose lives are being transformed. Odalis says she felt so happy when she found out she was being sponsored. She calls me "madrina" ("godmother" in English), which I find so meaningful.
It is a privilege to virtually visit Odalis and to be able to sponsor her. I feel so lucky. Sponsoring her makes such a massive difference in our lives. Having her as part of our family is a blessing.
Before we said goodbye, Odalis promised to send us a picture of her Christmas tree, so we can put it on our fridge. I know that every time I'll look at it, I will feel closer to her at Christmas.
This visit is a 'first' for World Vision UK.
What first could you give to a vulnerable child?
Sponsor a child