"The war made us come here."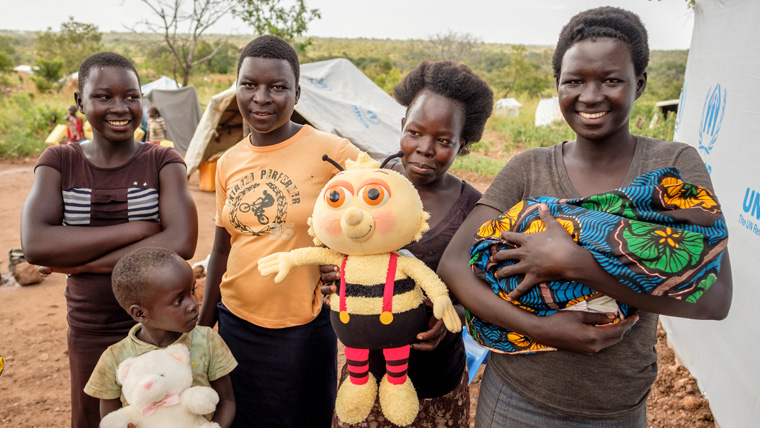 In May this year, Anna fled South Sudan with her three younger sisters after their parents were killed in the conflict that has ravaged their homeland for the past four years. They became four among thousands of unaccompanied children forced to make the harrowing journey to Uganda since violence erupted in South Sudan.
 But already faced with absolute horror – running through the bush for days, constantly afraid of attack – things were about to get even more difficult for the children. Anna found out she was pregnant not long after crossing over the border. She's just 17 years old.
Her beautiful little son was born two weeks ago. He's tiny and frail – but healthy.
"I named him David," Anna says with a smile.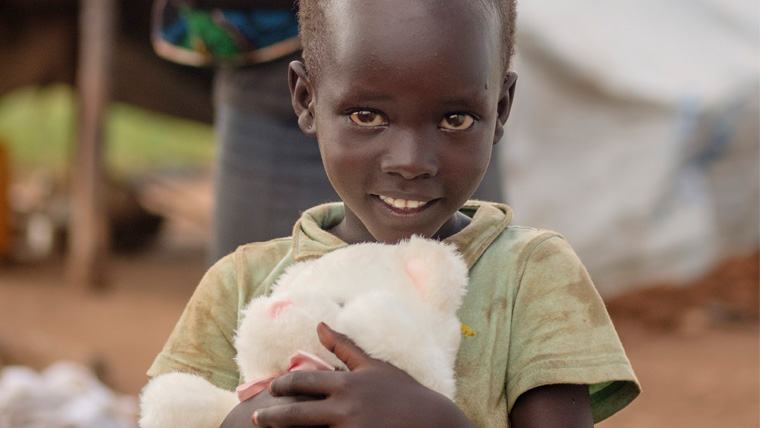 But things are hard for Anna and her family. Her smallest sister Sarah is just six years old – and has known almost nothing but war in her short life. South Sudan holds terrible memories of lost parents and unimaginable violence. Refugees tell heart-breaking stories of being forced to leave their homes with nothing but the clothes on their backs. Running through the bush, not knowing what or who would be around the next bend. Family members killed in front of them.
It means that at such a young age, Anna and her sisters already say they don't ever want to go back home. "The war made us come here," Anna says. "We don't think about going back."
They fled because they were desperate to find peace; and thankfully the future is already starting to look a little brighter.
"Things are better now we have World Vision's help. We feel safe," Anna tells me. The aid agency found the children a foster mother to live with, and child protection staff visit every week to make sure they have enough food to eat and clothes to wear. They ensure they get medical help, and that Anna has everything she needs to care for little David.
World Vision UK took 700 teddy bears over to the refugee settlements last week, and gave them to children like Anna and her siblings. It's a small gesture but it did bring a little bit of much-needed joy.
Life in the refugee settlements is hard on everyone; but most of all for children. There are more than 600,000 South Sudanese children now living in northern Uganda's camps – and everyone of them deserves happiness this Christmas.
Find out how you can support our work with refugees from South Sudan.
Why sponsor a child? Find out about the benefits of sponsoring a child – for them and you – from UK child sponsors.
Discover why Simnel cake was good for you. Find out how we boost children's nutrition now and join us in an Easter prayer.
Free Easter online games and downloadable, printable colouring pages for primary-aged children. Sign-up for World Vision UK's Easter Countdown Calendar.
The Syrian war has now lasted 10 years. 4.8 million Syrian children have known nothing but war. How has it affected Syria's children and childhood?