Does Child Sponsorship really help?
Meet children whose lives have been transformed by supporters like you
The support sponsors give to children has a deep and lasting impact on their lives, and the lives of many others in their communities. Sponsorship makes a real, tangible difference to children's education, health and well-being, and transforms their prospects for the future.
Meet former sponsored children
Meet some of the children whose lives have been transformed by supporters like you.
Lenny, from the Philippines
Lenny is helping families fight the coronavirus pandemic. She is a frontline health worker working for the government to test, protect and treat people in need. 
It was a blessing for the family when World Vision supported Lenny's education. As a sponsored child, she grew up in an environment of generosity and volunteerism. It was part of the reason she studied midwifery and nursing during college, because she wanted to have a profession that helps others. She says, "Thank you to my sponsor, Barbara, for supporting my education. It was the push that I needed to have a big dream and work hard for it."
As Lenny shows, Child Sponsorship doesn't help just one child, but can benefit future generations too.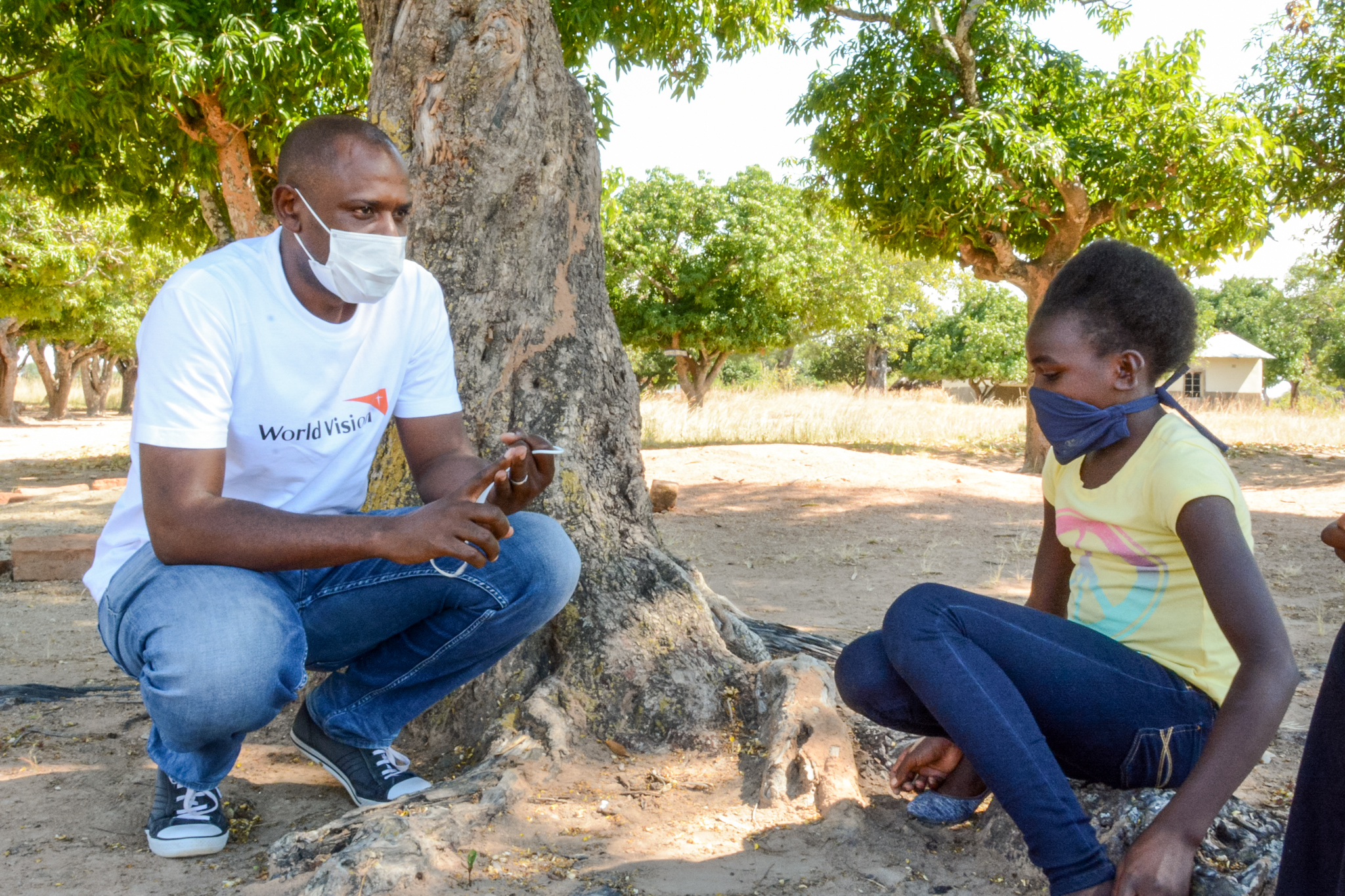 Matthew, from Zambia
Living with his grandparents in a poor area in southern Zambia, Matthew was sponsored from 8, and watched his entire community grow because of sponsorship.
"One of my close friends had a sponsor who sent him money to buy four cattle and build a house," he says. "World Vision also brought skills training to the area. People would do basic training on carpentry, plumbing, joinery, and baking." 
But it was sponsor visits that really moved him. "It really struck me when I would see the donors come and interact with the children and how much love they had for them," he says. "I said, 'I want to be part of this.'" At age 12, Matthew decided he would someday work for World Vision.
He earned a certificate in social work and is working toward a Bachelor's degree in development from Zambia Open University. He is currently helping support local communities in the wake of the coronavirus pandemic.
Matthew says, "The community needs us. We must provide hope and ensure that everyone knows about the pandemic."
Vathanak, from Cambodia
Vathanak, 23, recently finished his nursing degree and now works in the community helping local people. He has dreamed of this since he was young - a dream he shared with his sponsor.
"My sponsor always responded to my letters, wrote great encouraging words, and asked me about my dream. I told her that I wanted to be a medical doctor," Vathanak said. "World Vision's staff came to me with school materials such as school bags and books. It encouraged me to study harder and harder."
He felt strongly loved and supported by his sponsor, saying, "I wondered why a person that never knew me, would spend time and money to support a kid like me. I received love from my sponsor and that love was a good example. I wish to meet my sponsor one day, and I want to tell her that my dream became true. I didn't disappoint you. Thank you for every encouraging word you wrote to me and every toy you sent me."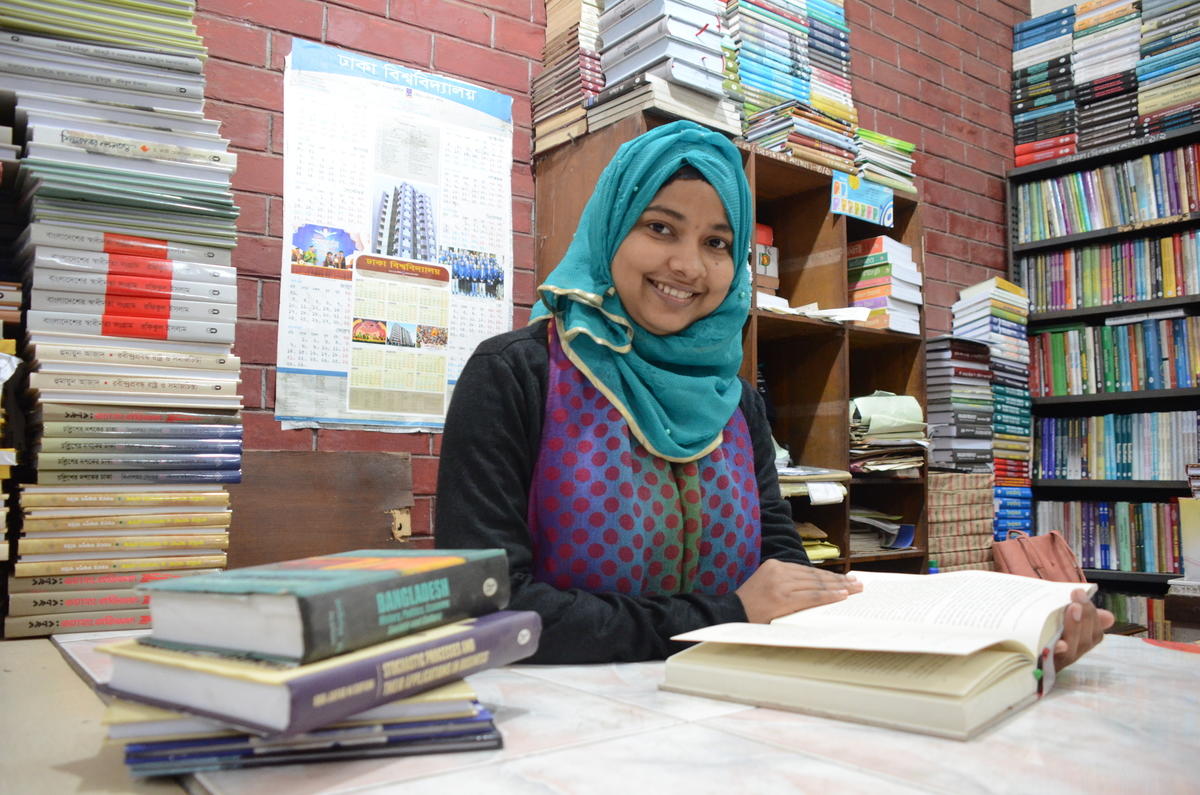 Nasima, from Bangladesh
Nasima watched her Dad marry off her sister. "She was only 14," Nasima says. She argued with her parents, and was able to escape the same fate.
Nasima says that World Vision played a big role in continuing her education. During her sponsorship, Nasima was a member of a Child Forum and Youth Forum, and attended educational programmes advocating for childs' rights especially for girl's education and leadership development. "[My parents] did not realise that a girl can earn as well as her family. They felt I was a kind of burden. So they tried to get rid of me as early as possible by forcing me to marry. But I was strongly motivated not to be married at that time. I was determined to complete my studies."
Her family were also supported financially. "My mother was given a cow," Nasima says. It enabled the family to earn more and they've been able to buy more land and expand their business. Nasima also received school fees and a stipend for university from World Vision.
Now Nasima is earning, and in training for a government job. She dreams of supporting her village, especially by helping girls to be educated and independent.
Learn more about how much sponsoring a child costs or how to sponsor a child.
Sponsor a child and transform their life
You can change a child's life, and the lives of their whole community
Sponsor a child