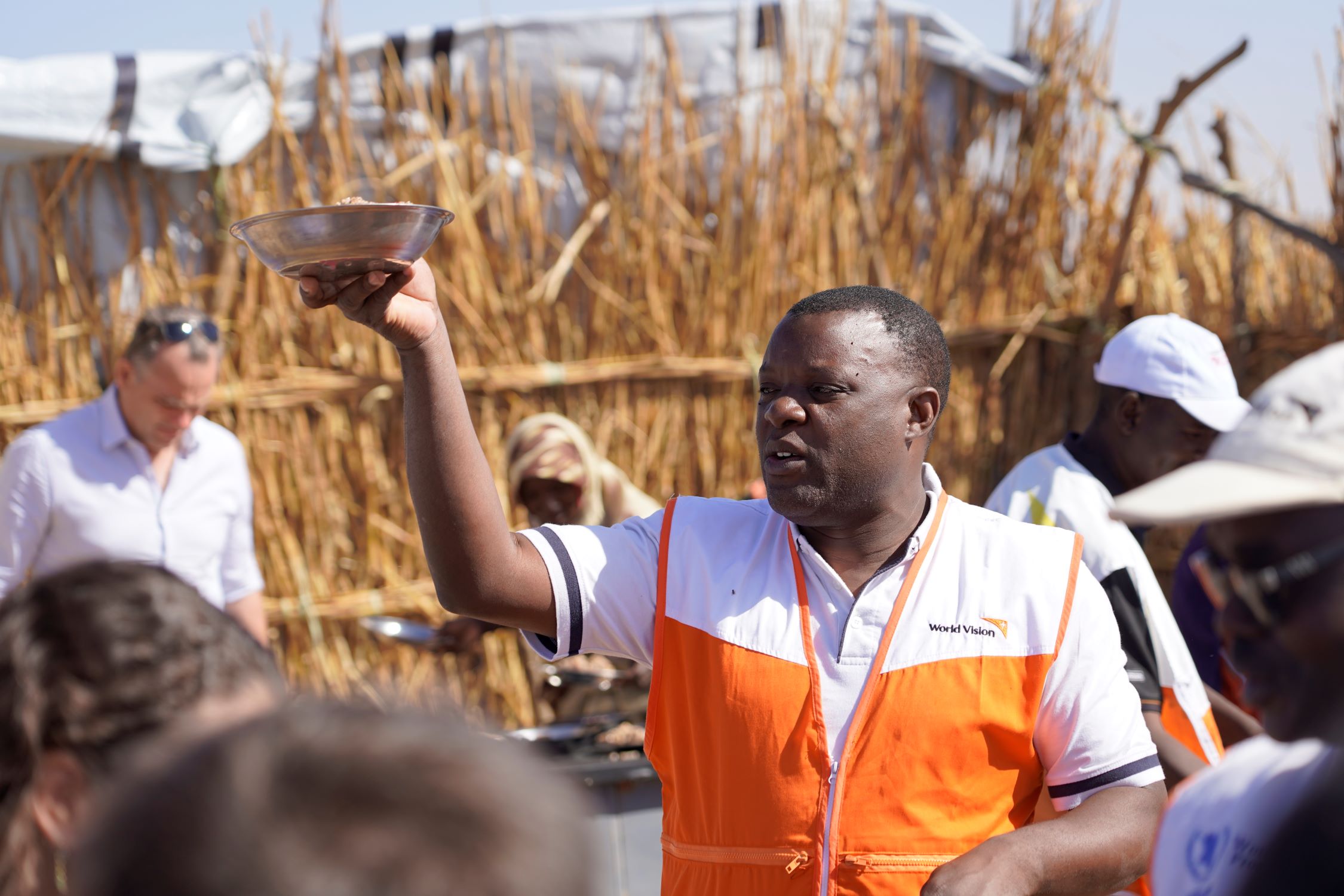 The Sudan crisis: what's happening?
Find out more about the conflict in Sudan
Where is Sudan?
Sudan is a country located in North East Africa. It is bordered by Egypt to the north, Chad to the west, the Central African Republic to the southwest, Eritrea to the northeast, Ethiopia to the southeast, Libya to the northwest, South Sudan to the south and the Red Sea to the East.
Why is there conflict in Sudan?
Fighting between Sudan's military and the paramilitary Rapid Support Forces (RSF) erupted on 15 April 2023 in Sudan's capital Khartoum, following days of tension. The dispute centres around a proposed transition to civilian rule. 
The security situation escalated and over 400 people, including five humanitarian workers, have been killed. Some UN and INGO offices have been forcibly broken into, with equipment stolen and offices ransacked. The fighting has spread to other cities including Nyala, in South Darfur state, where World Vision works. World Vision's operations in Sudan have been temporarily suspended and staff have been asked to stay indoors until the situation improves.
Who is impacted by the fighting in Sudan?
Almost 16 million people in Sudan are dependent on humanitarian agencies, including World Vision, for aid related to critical physical and mental well-being. This high caseload is driven by economic deterioration – Sudan has an annual inflation rate of 83.6% according to the WFP Market Monitor, increased inter-communal conflict and climate change related disasters. 
Millions of people, including children, are being impacted by this unrest. Humanitarian activities have been interrupted in many states due to widespread insecurity, with many reports of looting of humanitarian assets, including at the World Vision office in South Darfur, Nyala.
Emmanuel Isch, World Vision Sudan Country Director, says, "The escalating violence throughout Sudan is very worrying and is putting the lives of innocent civilians, particularly women and children, at risk. Many Sudanese, particularly in Khartoum and South Darfur have been stuck in their homes for days, running out of food and water and facing increased insecurity."
There is currently a 72-hour ceasefire, from 24 April, that's so far held.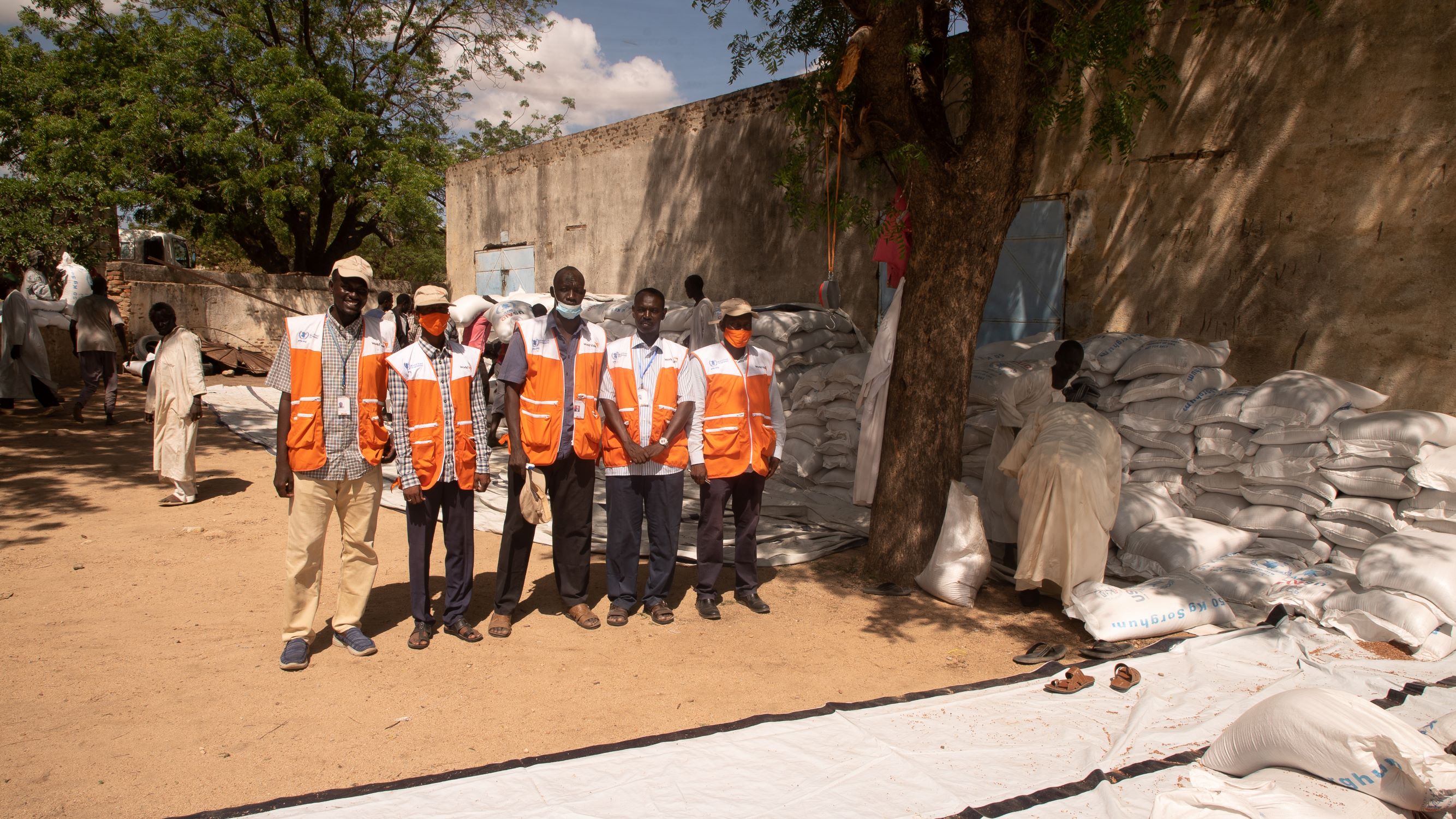 Helping children in Sudan
World Vision is one of the largest humanitarian agencies in Sudan, having worked in the country for decades. Over the past year, World Vision has reached more than 1.5 million people, mostly women and children, with emergency assistance, including with interventions in food security, child protection, health and nutrition and water, sanitation and hygiene (WASH).
Headquartered in Khartoum, World Vision Sudan has 308 staff, in addition to volunteers and partners, and works in four states: South Darfur, Blue Nile, East Darfur and South Kordofan.
Humanitarian needs could get worse
One in three Sudanese - 15.8 million people - need humanitarian assistance, with millions of children among them going hungry. Children are at risk of dying or suffering physical and developmental harm if they do not get access to food and nutrition assistance.
Some 11.7 million people do not know where their next meal is coming from. 11 million people need water and sanitation, 10 million need basic medical services, while seven million out-of-school children need education support. About four million children aged under five, along with pregnant and breastfeeding women – a quarter of all those people in need of assistance – are malnourished and need lifesaving nutrition assistance.
With the conflict continuing, people are trapped at home and unable to buy food or get fresh water, and shops and markets are closed. The humanitarian situation is rapidly worsening.
Until the conflict halted our work, World Vision, alongside other humanitarian partners, has been responding to the humanitarian needs of approximately two million people living in the four locations we operate in: South Darfur, East Darfur, South Kordofan and Blue Nile states. We aim to reach 1.2 million vulnerable children and adults with lifesaving food and cash assistance; livelihoods and income generating support; health and nutrition and WASH services. World Vision Sudan is the World Food Programme's largest food assistance partner in Sudan.
Emmanuel adds, "Sudan is experiencing the highest humanitarian caseload in over a decade with nearly 16 million people in need of lifesaving humanitarian assistance. Continued fighting will only make the situation worse. We join humanitarian partners in calling for an immediate end to the violence. Every child deserves a safe and protected childhood without the fear of violence, crossfire, and trauma.
As soon as peace is restored and it's safe to deliver aid, we will be right back out there helping tens of thousands of people - Emmanuel Isch
"It is essential that peace is urgently restored if children who are malnourished and face starvation are not to experience deep suffering that could cut short their lives. Without peace we cannot deliver food assistance and nutrition support to extremely vulnerable girls and boys and their communities. As soon as peace is restored and it's safe to deliver aid, we will be right back out there helping tens of thousands of people."