Parents turn to violence as coronavirus bites around world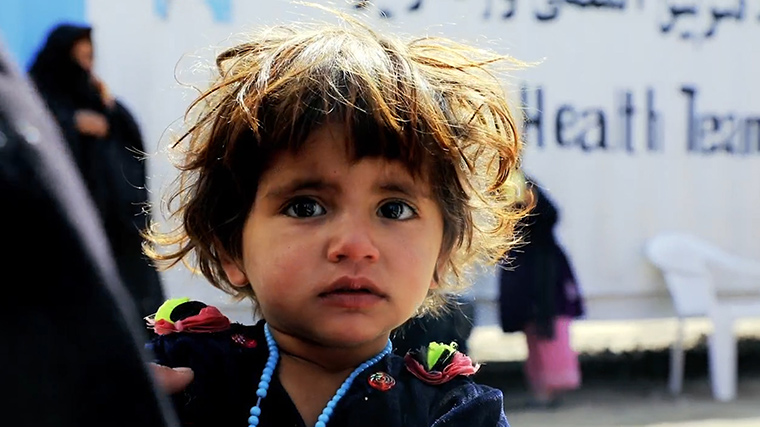 Up to 85 million more children face physical, sexual and emotional violence at home and in their communities over the next three months, as COVID-19 spreads worldwide.
International aid agency World Vision warns that parents and caregivers are increasingly turning to violence as the financial and emotional pressures of the pandemic worsen. The warning comes from a new report, Aftershocks – A perfect storm, launched today.
The report analyses data from World Vision programmes, domestic violence protection reports from countries around the world, and surges in calls to child helplines. Researchers also utilised World Vision's extensive experience in previous crises.
The report reveals that child beatings by parents or guardians in Bangladesh shot up by 42 per cent last month. There was a 40 per cent increase of calls to the child helpline, and 50 per cent of those interviewed said the safety and security of girls was an issue in the lockdown.
As coronavirus sweeps through nations, millions of people have found refuge by isolating in their homes. Unfortunately, home is not a safe space for everyone and many will be isolated with their abuser.
Schools and community centres can no longer protect vulnerable children in the way they usually would. As a result, our report shows that in numerous countries, reported incidents of child abuse and violence have spiked since the lockdown measures were imposed.
- Dana Buzducea, World Vision International's Global Leader for Advocacy
An estimated one billion children are estimated to experience violence each year, but the global pandemic is deepening this crisis. Experts are concerned that cuts and restrictions on child protection systems and social care mean vulnerable children may slip through the cracks.
Andrew Morley, World Vision International President and CEO, says: "The coronavirus pandemic poses a grave global threat to children's safety as quarantine measures isolate families, and economic and social pressures take their toll.
"We know from bitter experience that times of crisis compound the risks of violence faced by the most vulnerable children. We urge global leaders to prioritise protecting the rights of children, as well as curbing the spread of COVID-19."
In addition to the threat of child abuse, World Vision predicts an increase in child marriage and child labour as financial difficulties take a toll on struggling families. The charity warns that at least four million more girls could be married in the next two years.
However, despite these risks, recent studies of Official Development Assistance (ODA) data estimate that less than 0.6 per cent of total global spending is allocated to ending violence against children. World Vision is urging global leaders to include and prioritise the protection of vulnerable children as they respond to coronavirus.
"It is vital that world leaders take responsibility for the protection of all children against violence and abuse," Buzducea says.
"World Vision and other child-focused organisations will continue to protect the world's most vulnerable children. But we cannot do this alone. Governments around the world focused on tackling COVID-19 must ensure that children are not forgotten. If they fail to do so, the aftershocks caused by increased violence and abuse will be felt by generations to come."
As millions of children remain out of school around the world, World Vision UK today launches its "Empty Classrooms, Broken Futures" campaign.
Over half a million children are at risk of child labour and child marriage as their families struggle six months on from the Beirut blast, World Vision warns today.
Ending violence against children remains alarmingly underfunded, despite one billion children experiencing violence each year, according to a new report.
International aid agency, World Vision, has appealed to donors for US$10 million in additional funding, as it launched its humanitarian response to the crisis in the conflict-affected Tigray region of Ethiopia.