No Peace Without Children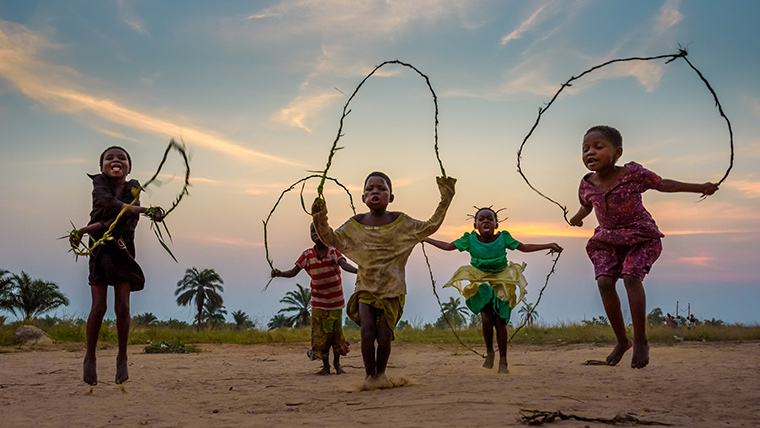 The future of children in the Central African Republic, from which I have just returned, is uncertain at best. They are forgotten casualties of a forgotten armed conflict.
Children continue to be used by the myriad of armed groups in countless ways: as fighters, as cooks, as porters, for sex. In 2016, the UN documented a nearly 50% increase in the number of children recruited by armed groups in the Central African Republic, but this may be the tip of the iceberg.
Some boys and girls are forced to join groups. Others choose to join for several reasons. They seek vengeance for someone they have lost, they emulate friends who have already joined, or they do it in order to survive (they need money, food, shelter) – often a combination of these.
Today, the UN Special Representative of the Secretary-General for Children and Armed Conflict, Virginia Gamba, is celebrating Peace Week in Geneva with an event, "Building Peace: Protecting Children in Conflict". I am honoured to be part of this event and to share the insight from World Vision's six decades of working with and for children affected by armed conflict. The event will highlight the interconnection between protecting children from violence and building sustainable peace. To quote Graça Machel from her landmark 1994 report Impact of Armed Conflict on Children:
"Children are both our reason to struggle to eliminate the worst aspects of warfare, and our best hope for succeeding at it."
- Erica Hall
We must use this moment to galvanise action to keep children safer in conflict zones. Together, the UN, donors, affected governments, humanitarian organisations, communities, and children can protect children. World Vision has been striving for this goal every day since our founder's calling to help children orphaned by the Korean War. But we need others to join us, which is why World Vision UK is today launching a campaign calling for at least 10 percent of the UK humanitarian aid budget to be spent on ending violence against children.
A recent independent investigation commissioned by World Vision UK found that only 2.5 percent of the UK humanitarian budget is spent on programmes to end violence against children, compared to more than 20 percent by the Swedish government. Thus, 10 percent represents a reasonable marker for the UK Government to aspire to.
Equally critical is to involve children in building that peace. They have no part in starting a war but suffer the long-term consequences the most: their development may be stunted by lack of food when farmers can't grow foods. They miss out on the education they need to choose their own future. And the mental and emotional effects of what they see, and experience can impact them forever.
Allowing children, a role in their own protection
Finding ways to reduce the factors making them vulnerable to violence and empowering them as peace builders have a transformative impact on them, their communities and their countries.
- Erica Hall
There are many snapshots in my mind of inspiring children I have met in places devastated by war. But two stand out in my mind today:
Agnes - whom I met in the Kasai Region of the Democratic Republic of Congo earlier this year - was 13 when the leader of her community convinced her to join the militia.
She fled after she saw her parents being killed by the army, having seen and been part of too much violence to cope with. She is now trying to rebuild her life and hopes to become a doctor. She was top of her class before the fighting, and she is determined to regain her place.
Michael, whom I met in Uganda many years ago. He had been captured by the Lord's Resistance Army aged 14. He fought for six years before escaping and being welcomed at a World Vision's Children of War Reintegration Centre.
When I met him, he had become the leader of a youth peace group and was eager to show me their latest community reconciliation play. He seemed so alive and happy. However, two days later, he tried to commit suicide. The whole community rallied around him. The next time I saw him he was doing better, but still had a long journey.
#ChildNotSoldier
#ItTakesAWorld
By Erica Hall, Technical Policy Lead at World Vision
More children than ever are out of school right now. Too many of them will become vulnerable to exploitation and abuse. Find out what can you do about it.
Mark and Christine from Newcastle, met their sponsored child in India during lockdown. The virtual visit is a new way to meet your sponsored child. See how it went.
Renee became a child sponsor hoping to make a difference to a child in poverty. Read her story of how Child Sponsorship brings change and joy to her life too.
One way or another, children around the world are getting back into education. Find the top 5 reasons why it matters.