Chine McDonald appointed to new World Vision UK church role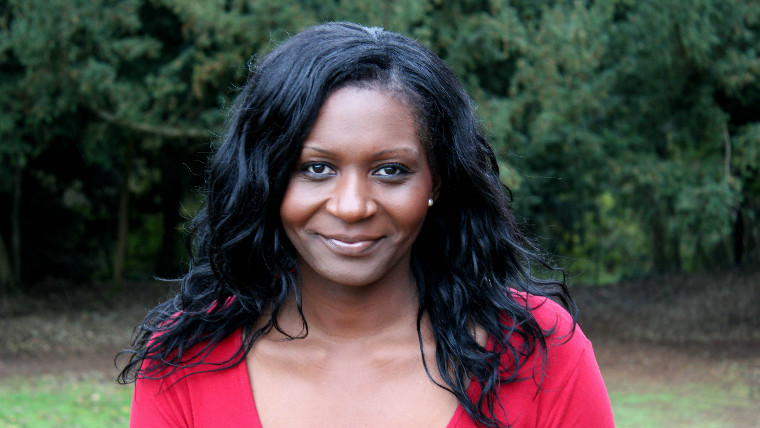 Chine McDonald joins World Vision UK as Head of Christian Influence & Engagement

World Vision UK today announced the appointment of former Evangelical Alliance Communications Director, Chine McDonald as Head of Christian Influence & Engagement. The role, which is a newly developed position within the aid and development agency, will be focused on developing and implementing a new strategy to engage and further equip the UK church for mission in order to help the world's most vulnerable children.
Chine, who starts at World Vision on Monday 6th March, has been working for many years helping bring unity and vision throughout the UK church in her role within the Evangelical Alliance and following her appointment, she says, "World Vision has been devoted to life-transforming work for the world's most vulnerable children for many years. Not only am I attracted to its passion to make a difference in the toughest places for those children facing the toughest plights, I also love that the reason World Vision does what it does is because of its deep Christian commitment."


World Vision's dedication to bringing real hope to millions of children around the world is an amazing witness to God's unconditional love.


- Chine
This week World Vision launches a global campaign to end violence against children, which scars the lives of over one billion young people. Over the next five years, World Vision offices in nearly 100 countries will work together to stamp out all forms of child violence – from boys forced to fight in militias to girls trafficked for sex. The charity is calling on religious leaders and faith communities everywhere to join the campaign - It Takes A World to End Child Violence – to prevent children being robbed of their rights, dignity and God-given potential.
Over the next five years, World Vision UK are continuing to develop their key relationships with churches around the country and encourage even more Christians to join the organisation in standing with the world's most vulnerable children. Working in partnership, the international aid, development and advocacy NGO whose UK HQ is based in Milton Keynes, aim to ensure that the local church is resourced and empowered in its mission to bring about long term change in some of the world's poorest countries.
Speaking on the local church, Chine continued, "No other body is found in most communities around the world, and those who speak the language of faith can appeal to the hearts and minds of those that hold the power to make decisions in some of those areas that face the biggest hardships. I believe it's our God-given duty as followers of Christ to engage with these issues and recognise that we're called to love our neighbours as we love ourselves. This means we cannot turn away when we hear of children facing unimaginable suffering. Our faith compels us to do something."
Steve Wood, Director of Marketing and Communications commented, "We are delighted to welcome Chine into this new role. Her wealth of experience within the UK church will be a hugely positive addition to the team as we look to continue to extend our reach across the country. Her passion for making a tangible difference in children's lives makes her a real asset to World Vision UK."
The foreign secretary's speech today reinforced the government's broken promises on overseas aid and its failure to stand with the world's poor at a time of global crisis.
The Government has today broken its promise to the world's poor by cutting back support at a time when more is needed.
Violence seen and experienced by children has surged worldwide during the COVID-19 pandemic, new research by international aid agency World Vision has found.
Coronavirus has brought significant challenges to the UK's economy, but cutting  the aid budget – which will be devastating for the world's poorest and most vulnerable – is not the solution.