Staying warm in Nepal
As winter set in in Nepal this December, our staff headed to Sindhupalchowk, a region near Kathmandu that was heavily affected by last year's earthquake, to distribute winter and baby kits to families. The stories we heard were heartbreaking - mothers struggling to keep their children safe and warm in the makeshift shelters they're still living in, and who desperately need extra warm clothes for the cold weather.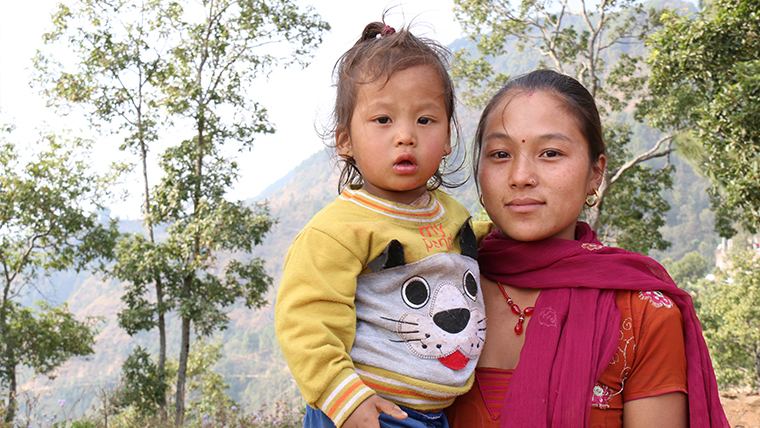 Sunita, 24, lives in a high altitude area of Sindhupalchowk where the temperature often falls below freezing. "We have snowfall at the height of winter so we need to protect ourselves with warm clothes. I was in need of a warm jacket for my son, who is two-years-old, and I am grateful to World Vision for providing it," she told us happily.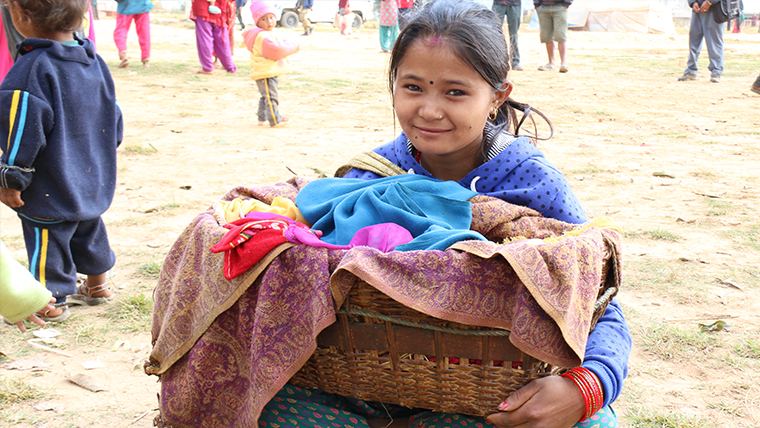 Rina, 22, is a young mother. She was thrilled to receive warm clothes for her three-month-old son. "It is difficult to raise my child in our temporary shelter, especially this winter. He has suffered from pneumonia and typhoid already but having the warm clothes will hopefully improve our situation," she says.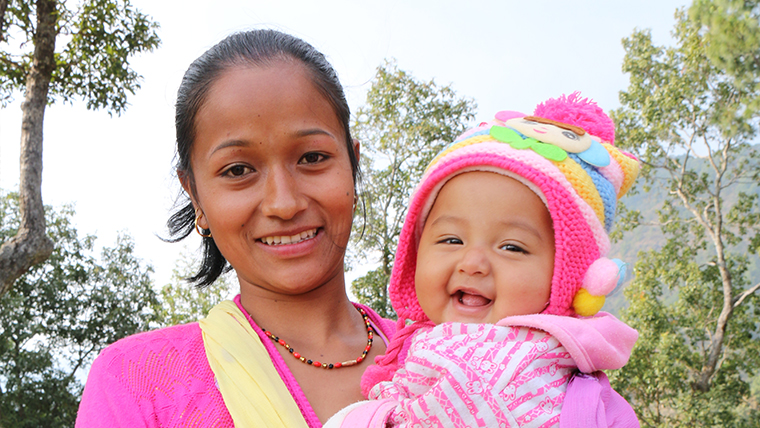 "My two babies now have warm clothes to wear this winter. The winter baby kits will protect them from the winter illnesses while we shelter in our temporary iron-sheet house," says 20-year-old Rita.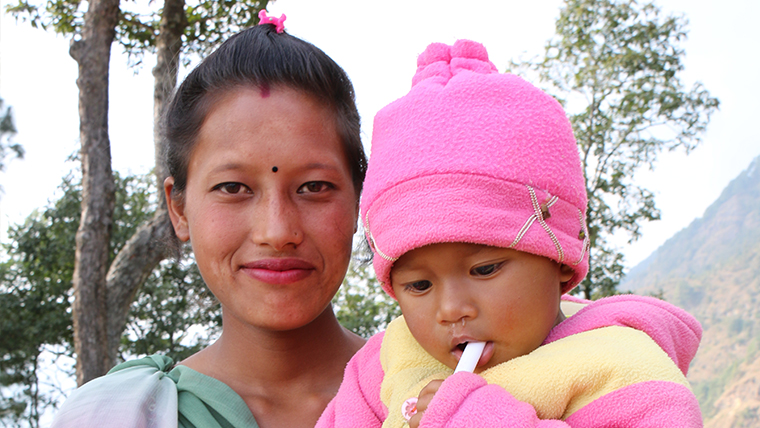 18-year-old Bipana's son is just eight-months-old. "We were very much in need of the warm clothes for our baby as all our clothes were buried beneath the debris caused by the earthquake. The winter clothes distributed by World Vision are a big relief for my family," she says, after receiving the winter kits.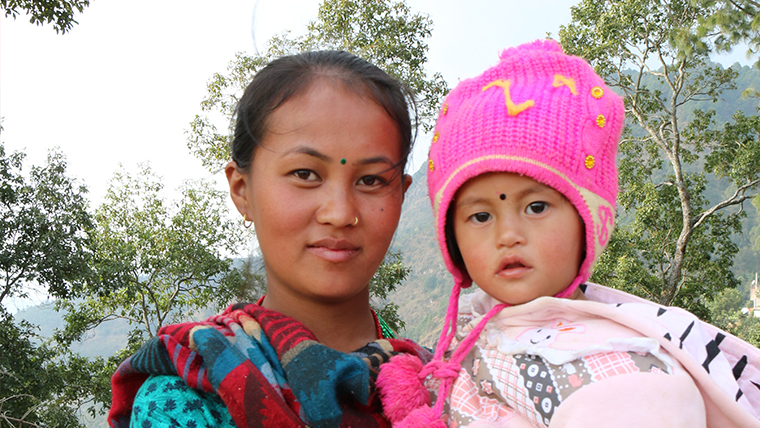 "Families who are poor are not able to buy things whenever they need them. We were also in need of warm clothes for our baby of 19 months but we were unable to afford them. Now my baby will be safe and protected," says 20-year-old Binu.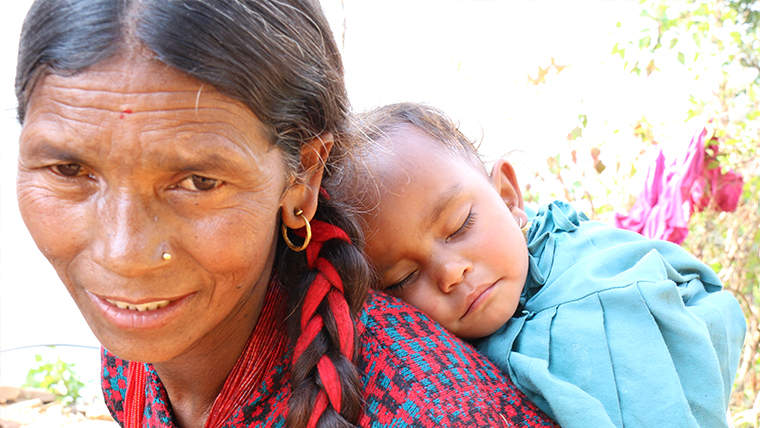 Ram, 62, has been looking after her 18-month-old granddaughter and was worried about her safety as winter takes hold. It was a relief to receive the pack of winter supplies containing warm clothes. "It is difficult to protect children from the cold when we are living in a makeshift shelter and not having proper warm clothes makes the problem worse. So I am thankful to receive these winter clothes for my grand-daughter. It will keep her warm," she says.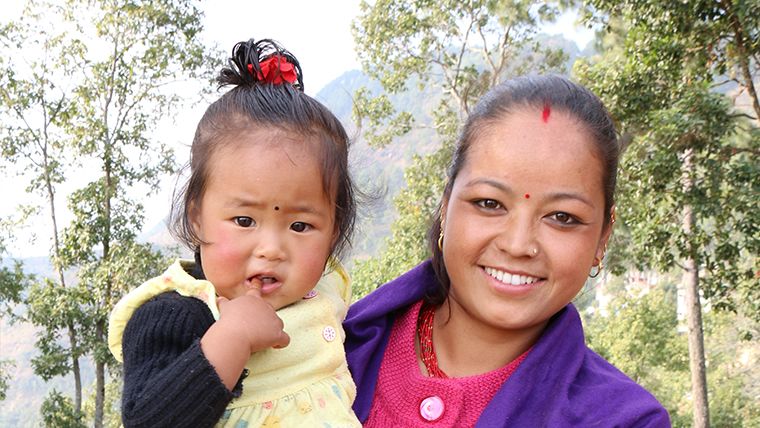 "Staying in a temporary shelter is very difficult in the winter - especially for the small children. Receiving this winter kit is very valuable to us. It will protect my 15-month-old daughter from the cold," says 28-year-old Sanumaya smiling.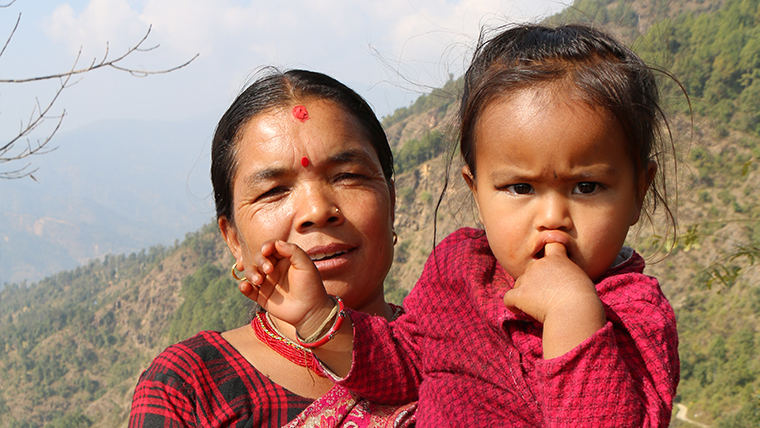 "We were not able to feed our children with proper foods, but World Vision has provided Horlicks to help with nutrition. Cash assistance and solar lights are also helping to keep my granddaughter healthy and warm," says Sangita, holding her granddaughter.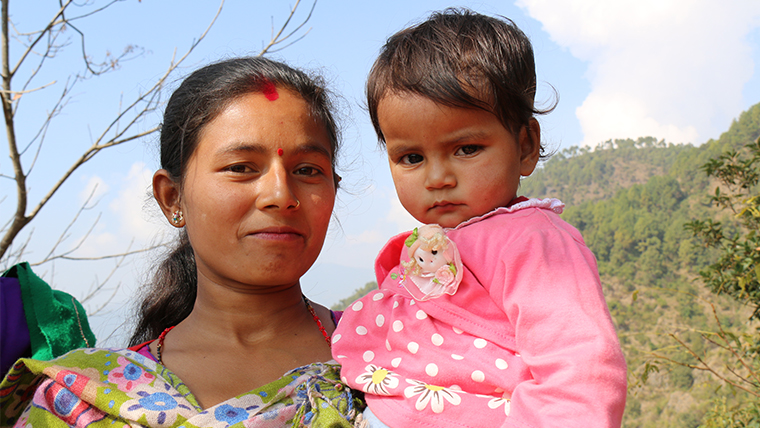 "All of our belongings were buried under our collapsed house, including any warm clothes. We couldn't afford to buy new ones because we lost everything. Now that we received the warm clothes for my baby, it will keep her away from the cold," says 25-year-old Muna, holding her 17-month-old daughter.
Thanks to our supporters and other donors to our appeal, World Vision has been able to distribute over 1200 winterization kits and 600 baby winterization kits to families in some of the worst affected areas. It is estimated that around eight million people are still in need; even eight months after the earthquake many are still living in informal shelters. You can read more about our ongoing relief effort by visiting our Nepal Update Page.
More children than ever are out of school right now. Too many of them will become vulnerable to exploitation and abuse. Find out what can you do about it.
Mark and Christine from Newcastle, met their sponsored child in India during lockdown. The virtual visit is a new way to meet your sponsored child. See how it went.
Renee became a child sponsor hoping to make a difference to a child in poverty. Read her story of how Child Sponsorship brings change and joy to her life too.
One way or another, children around the world are getting back into education. Find the top 5 reasons why it matters.