Skip to Content
Beirut Explosion Appeal
Please protect children in Lebanon who are more vulnerable than ever.
Your urgent support is needed today. 
Children in Lebanon urgently need your help
With an already weak health system struggling to cope with the coronavirus pandemic, hospitals in Beirut are now overwhelmed in the wake of the massive explosion.
More than a hundred people are confirmed dead, thousands of casualties require urgent medical treatment, and hundreds of thousands have been left homeless. 
In emergencies like this it is children who suffer the most. Many are injured and many more are alone, dangerously separated from their parents.
Children in Lebanon urgently need your help today.
£17 could provide a support kit for a child, including toys, learning materials and hygiene items
£25 could provide blankets and mattresses for a family left homeless by the explosion
£65 could provide a food package for a family who have lost everything in the disaster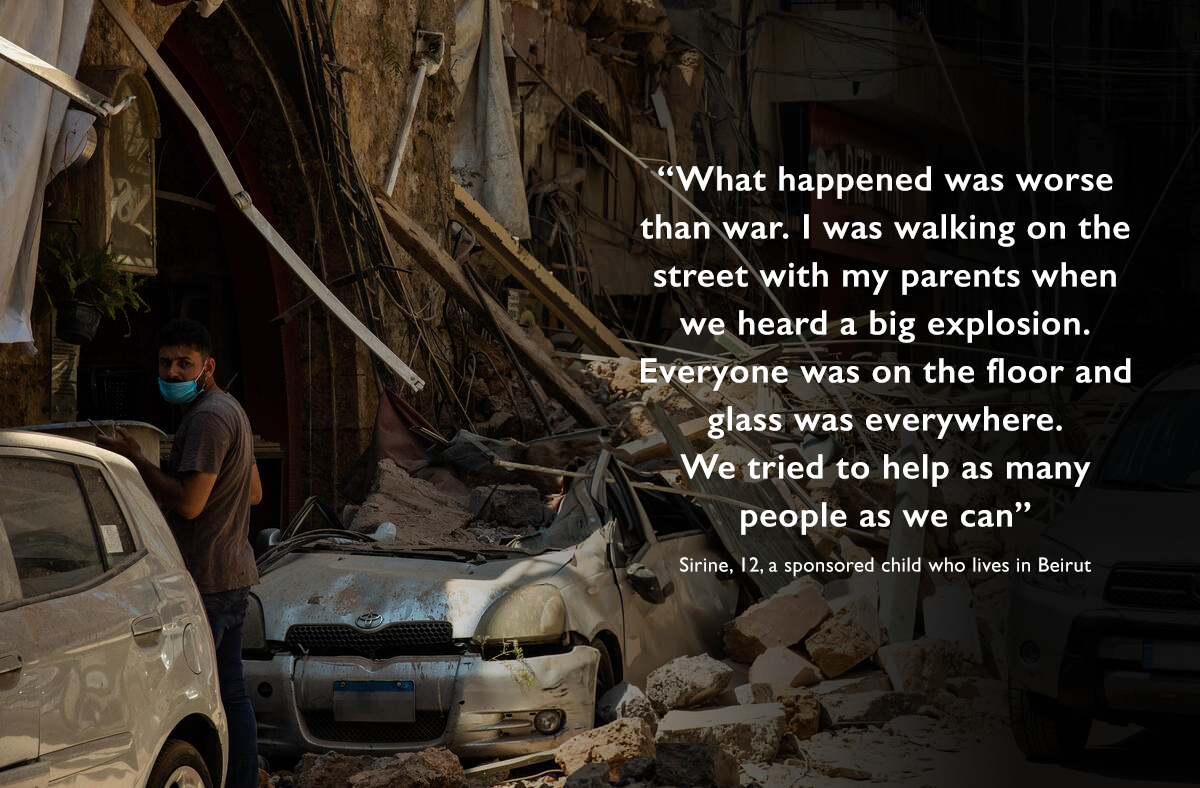 How your donation helps
As well as political and economic troubles, poverty is widespread in Lebanon, and the country is home to over one million Syrian refugees. This catastrophic explosion has just added to the crisis for already vulnerable children.
In the aftermath of the devastating blast, families have been left without shelter and essentials. In the days and weeks ahead, many will struggle to get the food they need to survive, and without shelter, they will be more vulnerable to coronavirus.
Even before these events, World Vision were already on the ground in Lebanon, responding to the needs of many of the more than one million refugees. But this disaster has stretched our resources. Your support is urgently needed to reach families in desperate need right now, and to be there for them in the long term.
With your help we can keep children safe by:
Distributing essentials such as food and hygiene supplies to thousands of families who are homeless or living in temporary accommodation.
Providing temporary shelter and help with repairs to families who have had their homes damaged or destroyed.
Offering psychological support to children and families affected by the explosion.
Our heart is always for the world's most vulnerable children and the communities where they live. Many children are at risk right now in Lebanon – we must act.
Back to top