Statement: Super Cyclone Amphan puts millions at greater risk of coronavirus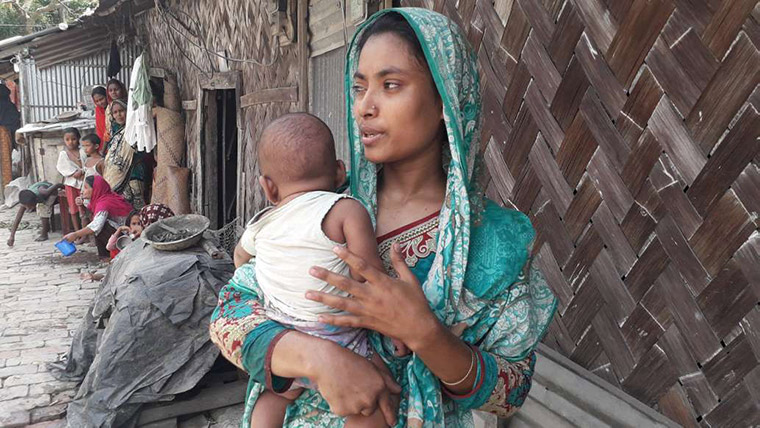 As Super Cyclone Amphan bears down on the Bay of Bengal, World Vision is warning that this will be a crisis on top of a crisis – making it even more difficult to contain COVID-19 at a critical time in the response by both India and Bangladesh.
We are dealing with a double crisis – a deadly pandemic coupled with a super cyclone. Super cyclone Amphan, the worst storm to hit the Bay of Bengal in 20 years, is bearing down on poor communities across the region as they struggle to contain and cope with the coronavirus.
Millions of people are being evacuated into cyclone shelters to save lives, but practicing social distancing measures will be extremely challenging to enforce, putting people at further risk of contracting the deadly COVID-19. These displaced people will have even less access to medical services, especially with healthcare systems already struggling under the weight of the current crisis. Lock-down restrictions are also making it difficult to get to the field and provide desperately needed humanitarian assistance.
We are especially concerned for the 850,000 Rohingya refugees in Cox's Bazar who are living in flimsy, makeshift bamboo shelters. They will be particularly vulnerable during the heavy rains and possible landslides that the cyclone may bring. World Vision and other humanitarian workers may not be able to reach the camps to deliver critical services such as food aid and supplies if flooding and road damage occurs.
World Vision is on the ground focusing on healthcare, emergency shelter, and preparing families for the cyclone and monsoon season. Our emergency teams are on high alert ready to offer life-saving help as needed, with supplies including food, clean water and hygiene kits ready for distribution.
- Meimei Leung, Humanitarian Emergency Affairs Director, Asia Pacific for World Vision
Donate to our global Coronavirus Appeal now.
For more news and views from World Vision UK on the Coronavirus Pandemic.
Children's charity World Vision UK has launched an appeal to bring urgent relief to thousands of people affected by the devastating explosion in Beirut.
World Vision is assessing the damage caused by a massive explosion in Lebanon's capital.
MPs and policy experts will tomorrow (Tuesday 4 August, 5.30pm) discuss the future of UK aid ahead of the merger of the FCO and DFID.
The Disasters Emergency Committee today launched a Coronavirus Appeal to help the most vulnerable communities in the world who now face the new deadly threat of Covid-19.