A dream of education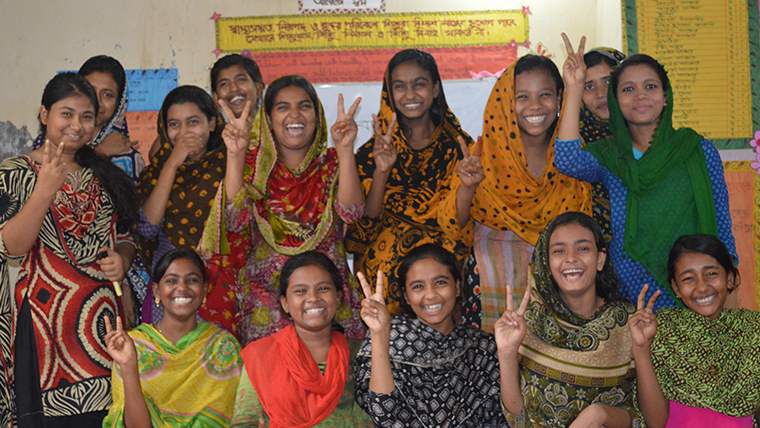 How do you choose between going to school and supporting your family? This was the decision facing Lima after her father fell ill. It wasn't until a World Vision project came to her area of Bangladesh that the 16-year-old could once again attend school and pursue her dream of becoming an engineer.
A bright, ambitious student since childhood, Lima has always wanted to be an engineer. But she was born to a family living in a Bangladeshi slum as they struggled to make ends meet on her father's precarious income as a court assistant.
When Lima's father became ill, her mother took a job at a shrimp-processing factory, but her earnings were too low to keep Lima and her two brothers in school.
Lima was old enough to feel responsible for her family, and struggled between her desire to stay in school and obligation to earn the money needed to enable her brothers to continue studying. She chose the latter and made the difficult decision to leave education.
When we began offering Life Skills Education for young people in Lima's neighbourhood, she seized the opportunity. Many of her classmates hadn't been to school before, and were often left at home during the day while their parents found work as day-labourers. The classes offered them a place to learn, play safely, and find out how to keep themselves healthy and clean.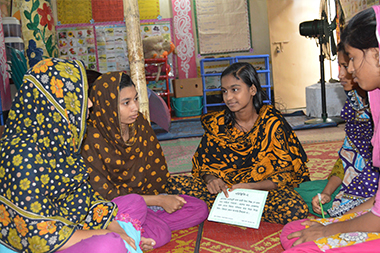 Through the programme we were able to provide Lima with the school fees and supplies she needed, and she went back to school where she obtained her secondary school certificate. Her good grades mean she's now been accepted onto an engineering diploma course, and she dreams one day of going to study abroad.
"Attending the Life Skills Education changed my life." Lima told me with a broad smile. "I want to motivate all girls like me, who have to face a bitter reality every day to chase their dreams. Girls aren't born just to bake cakes. Instead, they can win in every sphere of life with determination and strong dreams. I will fulfil my dreams and one-day hope to help other children in my community."
Since she was back in school, Lima needed to find new ways to earn an income. Our staff taught Lima and her Mum new skills and helped them set up a small vegetable stall – the proceeds from which they used to buy a sewing machine. Already trained in tailoring, Lima uses the machine to complete small orders, which helps her support her family while only working part time.
Lima is also active in her community, and when one of her friends' parents organised an early marriage, she and her classmates managed to prevent it. Lima also takes part in workshops, encouraging parents to respect girls' right to an education.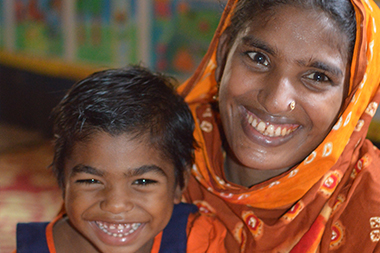 Parents have noticed the changes the Life Skills Education programme have brought to their children, and one of the mothers, Alo, told me that it's inspired her to think of ways she can improve the opportunities of her own daughter.
"I never thought that I would send my daughter to school because I had the traditional belief that girls are born to take care of the household. But the girls in the community have made me understand that I shouldn't repeat my parents' mistake and ruin my daughter's life. I now dream she will get a good education," Alo said.
World Vision works around the world through child sponsorship and other projects to help reduce children's vulnerability to trafficking, abuse and exploitation. The project in Lima's community is helping to provide education, raise awareness of child rights and campaigning against early-marriage, so that young people like Lima are free to pursue the education they need for the future. You can find out more about child sponsorship in Bangladesh here.
More children than ever are out of school right now. Too many of them will become vulnerable to exploitation and abuse. Find out what can you do about it.
Mark and Christine from Newcastle, met their sponsored child in India during lockdown. The virtual visit is a new way to meet your sponsored child. See how it went.
Renee became a child sponsor hoping to make a difference to a child in poverty. Read her story of how Child Sponsorship brings change and joy to her life too.
One way or another, children around the world are getting back into education. Find the top 5 reasons why it matters.