Coronavirus: World Vision welcomes UN's global response plan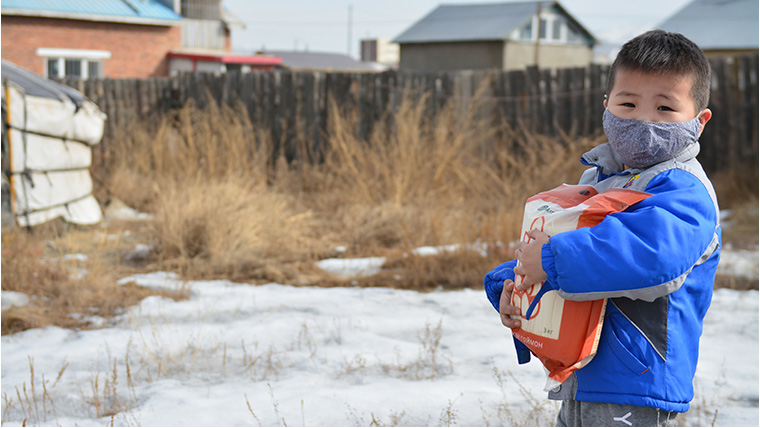 World Vision welcomes the UN's COVID-19 Global Humanitarian Response plan, launched today (March 25).
The UN is calling for US $2 billion for a global response. It today highlighted the devastating impact a coronavirus outbreak could have in countries already struggling with existing humanitarian crises.
World Vision is urging global leaders to back the UN's plan and support aid groups that have field workers on the ground in vulnerable areas. The international children's charity is working alongside the UN and governments to combat the coronavirus outbreak around the world. It is prioritising interventions in 17 countries across Africa, Asia, the Middle East and Latin America, and aims to reach 11 million people, over half of them children.
Coronavirus is having a devastating impact on people living all over the world, but it could be catastrophic for families living in war-torn and poverty-stricken countries. Those living in places with poor medical facilities, and where children are already at risk of things like malnutrition and exploitation, will pay the highest price in this crisis.
We, along with other global agencies, were glad to contribute to the design of the UN's response plan, and will continue working alongside its agencies and others to meet the needs of the most vulnerable to this catastrophe.
- Isabel Gomes, World Vision's Global Director of Humanitarian Operations
The 17 countries World Vision is prioritising in its coronavirus response are: Afghanistan, Bangladesh, Brazil, Democratic Republic of Congo, Haiti, India, Indonesia, Iraq, Kenya, Lebanon, mainland China, Mongolia, Philippines, Senegal, South Africa, Syria, and Thailand.
The charity's frontline workers are promoting preventative measures like handwashing, supporting health systems and workers, and providing support to children with increased vulnerability as a result of the virus.
World Vision's experts have warned that the outbreak could cripple children's education, and result in increased hunger, poverty and violence.
Coronavirus threatens to devastate families living in the world's hardest places. We urge world leaders to ensure that they are supporting countries which are at risk of collapsing if left to cope alone.
And make no mistake – coronavirus threatens mental as well as physical health. Response plans must include psychosocial support for children, and strengthen protection systems which keep them safe.
This is crucial if we are to mitigate a catastrophe for children and their families.
- Isabel Gomes, World Vision's Global Director of Humanitarian Operations
Find out more about World Vision's Coronavirus Response here.
Will you help us slow the spread of Coronavirus in the world's most vulnerable communities? Donate here.
For more Coronavirus news and views from World Vision, click here.
Hillsong UK youth & teenage Syrian refugee discuss their past and hopes for the future
As millions of children remain out of school around the world, World Vision UK today launches its "Empty Classrooms, Broken Futures" campaign.
Over half a million children are at risk of child labour and child marriage as their families struggle six months on from the Beirut blast, World Vision warns today.
Ending violence against children remains alarmingly underfunded, despite one billion children experiencing violence each year, according to a new report.