The super department? MPs and World Vision experts to debate the future of UK Aid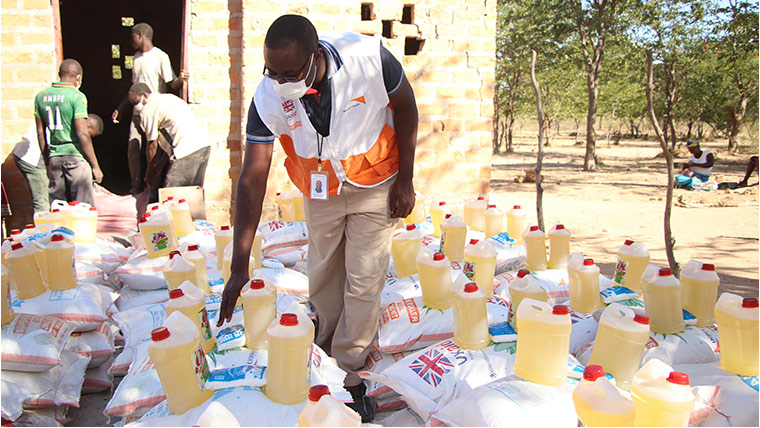 MPs and policy experts will tomorrow (Tuesday 4 August, 5.30pm) discuss the future of UK aid ahead of the merger of the Foreign & Commonwealth and International Development Departments.
The Big Tent Ideas' digital event, organised in partnership with World Vision UK and FINN Partners, will host a panel of distinguished guests with hands on experience of UK international development policy.
They will ask, as Britain prepares to hold the G7 Presidency and host COP26 next year, how will this merger affect the UK's influence and impact on the world stage? And what lessons can be drawn from other countries, who have also merged development and foreign affairs departments?
The panel will be made up of:
Harriet Baldwin MP, former Minister of State at the Department for International Development
Hon. John McKay MP, Chair of the House of Commons Standing Committee on Public Safety and National Defence and Chair, Canadian Section of the Canada-United States Permanent Joint Board on Defence
Amy Johnson, Government Relations Manager at World Vision UK
Nadine Haddad, Conflict and Fragility Lead at World Vision Australia
The free event will be hosted on Zoom, with a moderated discussion between the participants led by former special adviser to DFID, Laura Round. Attendees will then have the chance to put forward their own questions in a 30-minute Q&A session.
To register to attend, click here.
As millions of children remain out of school around the world, World Vision UK today launches its "Empty Classrooms, Broken Futures" campaign.
Over half a million children are at risk of child labour and child marriage as their families struggle six months on from the Beirut blast, World Vision warns today.
Ending violence against children remains alarmingly underfunded, despite one billion children experiencing violence each year, according to a new report.
International aid agency, World Vision, has appealed to donors for US$10 million in additional funding, as it launched its humanitarian response to the crisis in the conflict-affected Tigray region of Ethiopia.