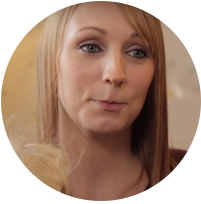 "I have one sponsored child at the minute, Rimer, he's eleven. Being a mum I feel like I want to help someone else's child."
"It's really heart warming. It's so nice to just read about what he's doing and his family life. His school work and seeing the improvement in his writing is lovely."
Harriet, mum-of-two and sponsor for 11 years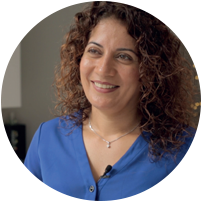 "I would say to someone who is thinking about sponsoring a child, go ahead and do it. It's the most life changing thing ever, it's absolutely brilliant."
Shemi, long-term sponsor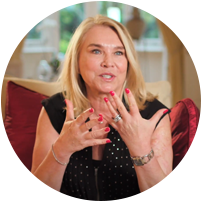 Amanda's daughter Emily was the same age as Diaw, when they first began sponsoring her. They grew up alongside each other, in different continents, and formed a wonderful friendship.
"Diaw would write letters, to Emily particularly, and tell her about what was going on in her daily life... so I think that has opened her eyes in a way that has formed her to the young woman that she is now."
Amanda Redman, child sponsor since 1997

Visit our Child Sponsorship page to find children waiting to be sponsored.

You'll receive a welcome pack with a photo, more information, and a letter from your sponsored child, plus you can send a letter back.

Your generous monthly donations will help transform the community; from building schools and boreholes for clean water, to providing protection.

In your regular updates you'll see the community and child flourish before your eyes. You'll also receive letters or drawings, and you can send birthday and Christmas cards.

You won't just be helping one child. Because of our community-focused solutions, for every child sponsored, four more benefit, too.
How much does Child Sponsorship cost?
It costs £26 a month to sponsor a child. As well as supporting their education, health, and nutrition, your gift will transform the whole community. You can send letters, cards, and small gifts too, if you wish.
Am I the child's only sponsor?
Every child has just one sponsor. You'll see the difference you're making through updates, photos, videos and more on your online My Sponsorship account. Plus you can get to know your sponsored child through messages or letters if you choose to.
Do I have to write to my sponsored child?
You can choose whether to write or not. When you first sponsor, you'll get a message from the child introducing themselves. If you'd like to reply, it's quick and easy to send a message through your online My Sponsorship account, or you can send letters by post.
You too, can change a child's life. Sponsor a child today
We're sorry, none of our children match your search at the moment.
Maybe you'd like to sponsor one of the children below instead? Alternatively, you can try a different search or call our Supporter Care team on 01908 84 10 10 who can help you with your original search.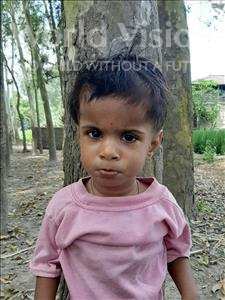 Hello, my name is
Riya
Sponsor
Riya
Gender: girl | My age: 2 |
My home: Sarlahi, Nepal
My birthday is on the 28th September. My favourite game is playing with toys. In Sarlahi life is hard for children like me. But sponsor me today and you can help change my life.