GIVE THE GIFT OF HOPE THIS NEW YEAR
At World Vision we bring hope to millions of children across the world every year. For the past 60 years we've been working alongside the world's most vulnerable children, giving them education, clean water, healthcare and food. Giving them hope.
The New Year is a great time to do something amazing. This New Year, the best gift you can give to a child is the gift of hope. Rosemary (below) has seen her life and the life of her community transformed through child sponsorship.
WE KNOW HOW TO BRING HOPE
When you sponsor a child with World Vision, you are defeating poverty and helping a child like Rosemary to realise their dreams.
Here's Rosemary's story…
HOW TO GIVE THE GIFT OF HOPE
Child sponsorship gives children and their communities life-changing basics like nutritious food, clean water, healthcare and education. And it lasts. Sponsor a child this New Year and give the gift of hope, now and in the future. As a child sponsor you'll receive the gift of friendship, as you get to know your sponsored child and see them growing up over the years.

We believe child sponsorship is the most effective and rewarding way to help give children better futures.
CHANGE A CHILD'S WORLD TODAY
Sponsor a child
You can bring real hope to a vulnerable child today


VISIT US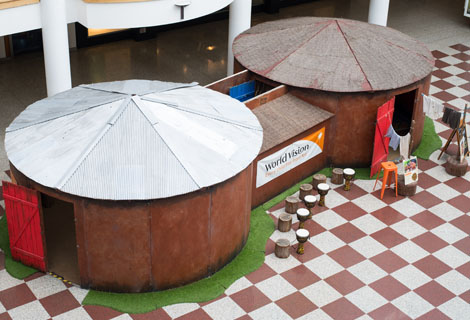 Journey of Hope
Get a glimpse through an interactive experience into the everyday life of a child in Sierra Leone, and discover how your help and support through World Vision will significantly change their lives and community.
OTHER WAYS TO GIVE
Buy a really different gift this New Year.