How Child Sponsorship works
Change a child's life 
by changing their whole community,
so they can enjoy a future full of hope
You sponsor one child but help many
You can bring hope to a child and their whole community, by helping them break free from poverty.  The money you give each month will be combined with donations from other sponsors to create lasting change.  You'll help equip the community with clean water, nutritious food, health care, education and ways to earn a living - everything they need to provide for their children and give them a healthy, happy childhood.
  How donations are spent | What to expect | Success stories | FAQs | Sponsor today
The best way to change a child's life is to change their whole community
We work together with communities to tackle the root causes of poverty. 
First, we work with local leaders and families to understand their struggles and the areas where they need support.  Together, we focus on helping the most vulnerable children in the greatest need – those at risk of the worst poverty, exploitation and abuse. 
Then we create a plan to transform the community into a safe place, where children are cared for and protected, long into the future.  This maximises the impact of your sponsorship – empowering communities to break free from poverty and become self-sustaining.
For every child helped, four more benefit too
Debby, 7, (far left) lives in Zambia.  Her sponsor's monthly donations are transforming her home, family, and community.  Her friends aren't sponsored, but thanks to sponsorship they're seeing their lives change too.
1. Brendah, 12: She can now drink clean water from the new community borehole.
2. Adam, 5: When Adam fell ill, he was treated at the new local health centre.
3. Lightwell, 10:  New reading classes have given him a love for books.
4. Beatrice, 11: Beatrice's family are now growing tomatoes, beans, okra, maize, and beautiful sunflowers - enough to share.
Sponsor a child like Debby today
How your donations make a difference
Child Sponsorship equips communities with the basics of life – nutritious food, clean water, healthcare, protection and education.  But it brings so much more – it empowers communities and gives children hope and confidence.  Your donations of £26 per month are pooled with other sponsors to meet the specific needs in your child's community, in the following key areas: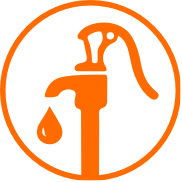 Clean water
Children often miss school because dirty drinking water makes them ill. Sometimes, it's fatal. Clean water sources save children's lives, keep them healthy, and keep them in school.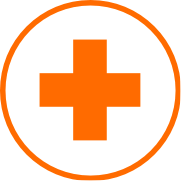 Healthcare
We partner with volunteers to train as healthcare assistants, administer vaccinations, and engage families to make changes that keep them healthy.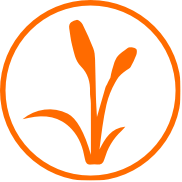 Food
We teach people about food from the 'ground up'. From protecting the soil, to effective farming techniques, to kitchen gardens and nutrition, we help families feed their child.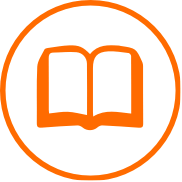 Education
Education is transformative, and that knowledge is shared inside and outside the classroom. So we're improving basic reading and maths, while helping communities advocate for children's rights.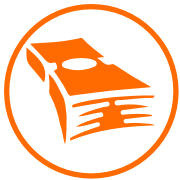 Family income
By providing training in new skills, and supporting mothers to start their own businesses, we're helping families gain a stable income so they can afford the essentials, like healthcare, nutrition, and education.
How your child benefits
•  Regular visits from one of our community team to check on their progress and wellbeing
•  Community-wide solutions such as water pumps, classroom equipment, teacher training and healthcare
•  Taking part in activities like children's clubs, training and community celebration
•  Storytelling and creative activities to help them express themselves and build self-confidence
•  The opportunity to share their voice and play a part in how the community changes
•  Protection from abuse, neglect and exploitation
•  Any messages, photos or letter you send, translated and delivered by hand
What you can expect
•  A welcome pack introducing you to your sponsored child and their community
•  An online My Sponsorship account, with the latest photos, videos and updates
•  A letter from your child, introducing themselves, soon after signing up.  You can write letters or send messages online anytime.  We'll translate and hand-deliver them
•  Christmas and birthday cards for you to send – by post or online – for some extra encouragement
•  A photo of your child each year, with an update on how their life is changing.  And regular updates, videos and photos from your community to show how your donations are making a difference

Being sponsored changed Nancy's life
Growing up in Kenya, Nancy watched as all her friends were forced to grow up too fast.
One by one, the girls in her class left school to become child brides.  She worried that her family wouldn't be able to afford to send her to school for much longer.  But thanks to Child Sponsorship, life in her community started to change.  She excelled at school and went much further in life. ​
Hear Nancy share how her sponsor, Georgie, encouraged her to reach her dreams. 
You can change the life of another child like Nancy.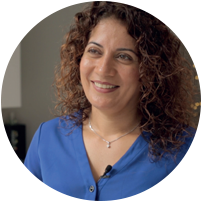 "I would say to someone who's thinking about sponsoring...go ahead. It's the most life-changing thing ever."

- Shemi, London 
Being a sponsor changed Shemi's life too
Shemi and her family have been sponsoring Vincent (aged 15) in Uganda for seven years. 
Shemi first decided to sponsor a child when she had her first son Adam.  She thought about all the opportunities he would have – education, a safe home and food on the table – and of the many children who wouldn't have that privilege.  She says being a sponsor has been a life-changing experience.
Frequently Asked Questions
Change a child's life
Do something wonderful today - make a positive impact on a child, their community, and ultimately the world.