Cyclone Idai: World Vision launches appeal following catastrophic crisis in Southern Africa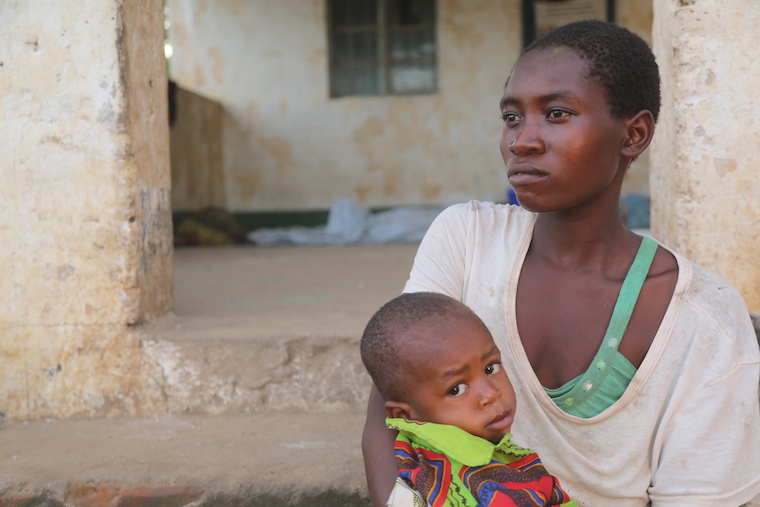 Children's charity World Vision UK has launched an appeal to bring urgent relief to thousands of people affected by a devastating cyclone across Southern Africa.
The weather after tropical storm Idai, which crossed southeastern Africa over the weekend, continues to cause destruction in Mozambique, Zimbabwe and Malawi. Hundreds of people have died and more than 1.7 million have been affected. The total scale of the disaster is still unclear, but for many people it has been catastrophic.
Whole cities in my country have been destroyed and many provinces have been affected, while electricity and communications have collapsed. It is impossible to see the full extent of the disaster now.
- Cláudio Jamal, head of humanitarian and emergencies for World Vision Mozambique
World Vision emergency teams are currently coordinating relief efforts with the government and the UN. Many areas cannot yet be reached with aid because roads and bridges have been destroyed while heavy rainfall increases the risk of further landslides and floods.
Nevertheless, aid workers are trying to reach flooded areas in central Mozambique. Hundreds of thousands of people are expected to be affected by the disaster in Mozambique alone, and hundreds have been killed and injured. More than 80,000 hectares of arable land have been flooded and harvests destroyed. On its way, the cyclone destroyed thousands of houses, schools and health centres.
Idai also wreaked havoc in neighbouring Zimbabwe, where almost 500,000 people have been affected by the floods. The death toll there has reached 82, while more than 100 have been confirmed injured. Many people are still missing, and the death toll is likely to rise. Entire harvests have been destroyed and many regions are not accessible because roads have been destroyed and dams have flooded.
In Malawi, too, the situation remains critical. At the beginning of March, heavy rains caused severe flooding in the centre and south of the country, a crisis now aggravated by Cyclone Idai. Destroyed infrastructure is complicating relief efforts while thousands of houses are now uninhabitable, forcing more than 80,000 people to flee to less affected parts of the country.
In the areas that can be reached, World Vision has begun distributing relief supplies to thousands of families. "There is an urgent need for shelter, food and clean drinking water. The risk of disease spreading is particularly high in such situations," Jamal says.
This is a horrific and deadly tragedy. We are desperately concerned for the lives of those injured and missing, and for the families who lost loved ones.
As ever in an emergency like this one, children are the most vulnerable and will bear the brunt of the crisis; their lives hang in the balance. World Vision teams are on the ground ready to offer life-saving help as needed.
- Joseph Kamara, director of humanitarian and emergencies across the Southern Africa region for World Vision
World Vision has been active in all three countries for many years with long-term development cooperation. The charity keeps relief supplies in stock for emergencies and is therefore in a position to provide rapid aid.
Reports of new cases of Ebola in north-western DRC confirm World Vision's greatest fear: that the country is contending with yet another outbreak in a new province – Equatoria.
Cyclone Amphan is creating crisis on top of a crisis – making it even more difficult to contain COVID-19 at a critical time in the response by both India and Bangladesh, World Vision warns.
Up to 85 million more children face physical, sexual and emotional violence at home and in their communities over the next three months, as COVID-19 spreads worldwide.
World Vision has dramatically scaled up its emergency response to the COVID-19 pandemic, as the virus continues to spread rapidly around the world.