Child sponsorship in Tanzania: Elizabeth's story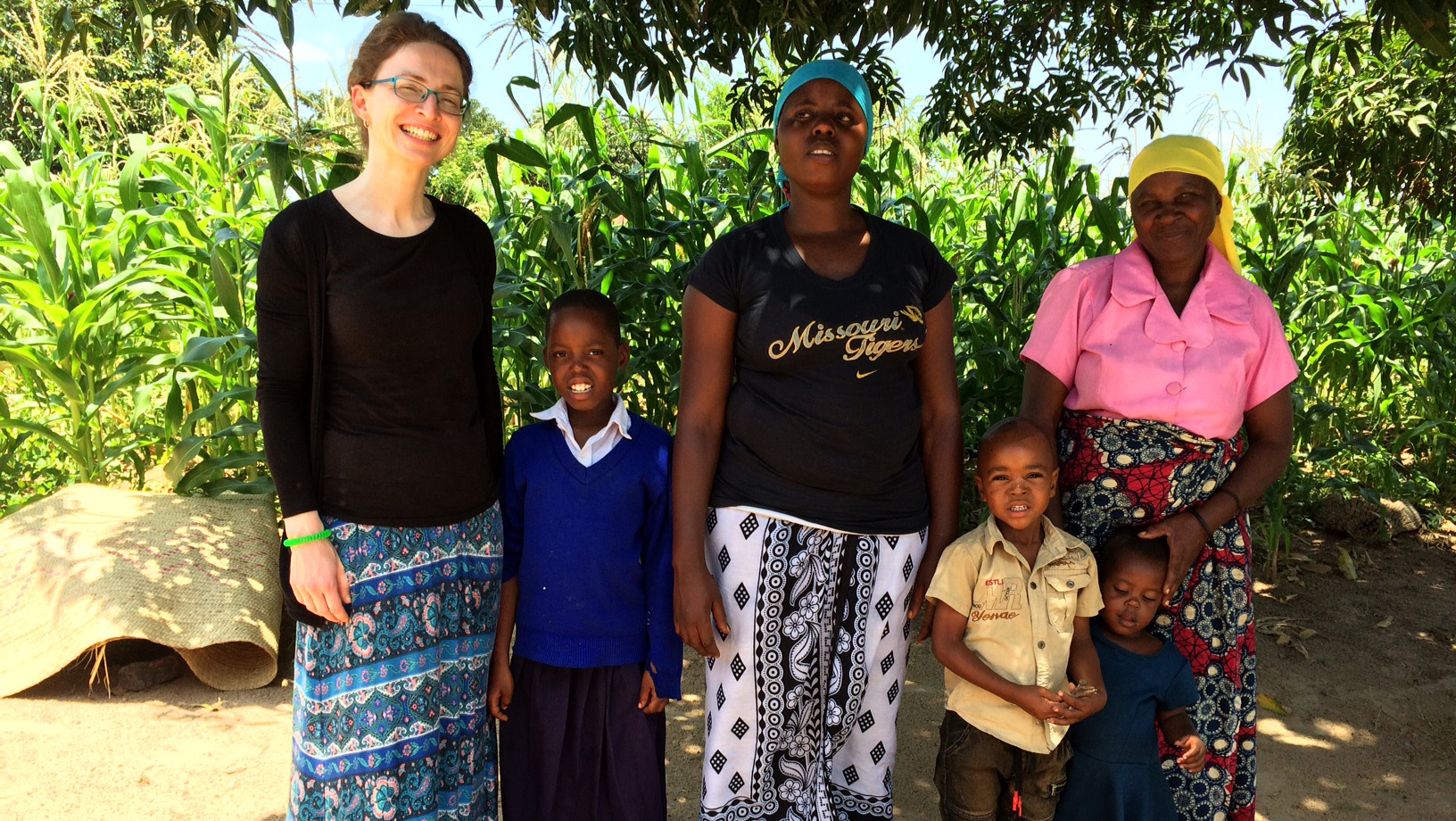 Having volunteered in Tanzania for a number of years, I was delighted to be able to support a community in central Tanzania through sponsoring eight-year-old Jeni through World Vision.
I have always been hugely impacted by the welcome and hospitality shown by Tanzanians, and this was nowhere more evident than during my recent visit to meet Jeni and her family.
From the community choir who greeted me on arrival, the welcoming speech from the village chairman, the attention shown by the World Vision staff - the kindness shown to a stranger was overwhelming.
And what a joy to meet Jeni for the first time! Although the exchange of cards, pictures and letters over the last few years has helped greatly to establish a connection with Jeni, meeting her in person has made the relationship so much more meaningful.
I can now picture her home, her family, her friends, her school and exercise books, the village shops and areas where she likes to play. I can now picture her smile, her quiet confidence, the care she shows her younger sister, and stand with her in her hopes and dreams to become a nurse.
I was also shown some of the great community initiatives World Vision has helped to establish, including bee keeping, farming and water projects. I was impressed with the way the community work together and take ownership of these projects at grassroots level to help bring about sustainable change.
It is a privilege to know that my sponsorship is helping to contribute to the transformation of Jeni's community, whilst my visit to her home and meeting her family is something I will always treasure.
By Elizabeth Bowes
On 12th February – Red Hand Day, the International Day against the Use of Child Soldiers – five young people from the UK who were involved in the project will meet their MPs in Parliament.
The £12.5 million announced by the UK Government today for ending the worst forms of child labour is really good news for some of the world's most vulnerable children.
World Vision UK wants to give young people who are not directly affected by armed conflict a space to express themselves and stand with the most disadvantaged children.
The future of children in the Central African Republic, from which I have just returned, is uncertain at best. They are forgotten casualties of a forgotten armed conflict.