EMPOWERING GIRLS ACROSS THE WORLD
All over the world girls are vulnerable - just because they're girls.
They're denied their basic rights, an education and the opportunity to fulfil their dreams.
Every single minute, 24 more girls get married - often with devastating consequences. While, millions more are forced to work to help support their families. Even if they're in school, many girls can't go during their periods, because of a lack of toilets and sanitary products. And they fall behind. Girls dreams are squashed, their knowledge, restricted and their chance of contributing to society, choked. They're expected to be wives and mothers - while they're still children themselves.
Break the cycle
But there's hope. Right now, World Vision Child Sponsors are standing with girls in almost 100 countries.
When you sponsor a girl, you break the cycle - and give her the chance to reach her dreams. We're looking for 1,000 special sponsors to stand with 1,000 girls before 11 October - International Day of the Girl. 
Be one in a thousand - Stand with her
We're sorry, none of our children match your search at the moment.
Maybe you'd like to sponsor one of the children below instead? Alternatively, you can try a different search or call our Supporter Care team on 01908 84 10 10 who can help you with your original search.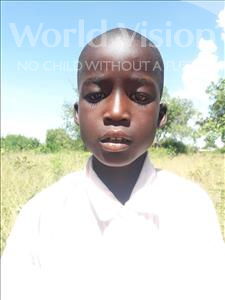 Hello, my name is
Adrian Masingija
Sponsor
Adrian Masingija
Gender: boy | My age: 8 |
My home: Kilimatinde, Tanzania
My birthday is on the 6th December and I have 1 sister. My favourite game is playing with toys. In Kilimatinde life is hard for children like me. But sponsor me today and you can change my world for good.
Sponsor Me

12 million girls
get married every year

Our girls' clubs are empowering girls to say 'NO'.

64 million girls
are working instead of learning
We help parents earn a better income and send their girls to school.

500 million women
around the world are illiterate
With support and girls' facilities at school, this generation can get a good education.
When you sponsor a girl...
...you partner with us to give her the opportunities that might otherwise be denied her.
Your sponsorship can help a girl gain an education - and it has a ripple effect. Children born to an educated mother are 50% more likely to survive past 5 years old. The change lasts for generations to come.
World Vision has almost 70 years of experience in empowering children to reach their dreams. By sponsoring a girl, you help to give her an education, as well as empowering her community to make lasting improvements in areas like healthcare, clean water and family incomes. We stand apart with our holistic, long-term approach that changes a child's whole world.
Be part of this change.
#Standwithher

Meet girls whose lives have been transformed