Survey finds huge drop in children's letter writing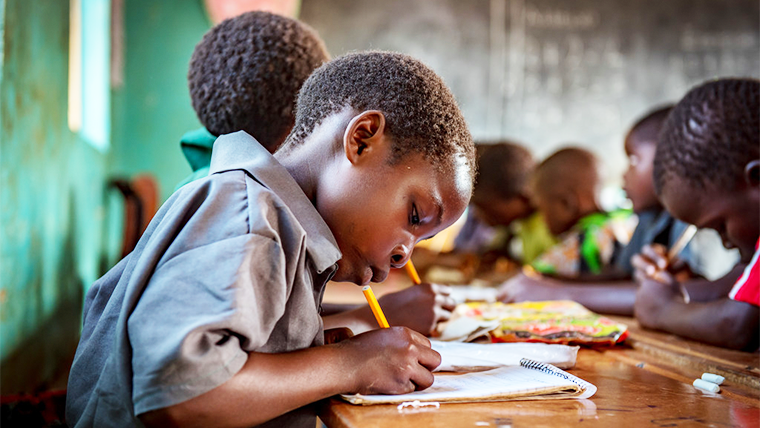 Half of British school children (48%) say they've never written a letter to a friend, reveals a survey by charity World Vision. The YouGov poll of 1,294 children aged 6 to 15 years found one in five (18%) do not even know how to write a letter.
The survey shows a dramatic five-fold decline in children's letter writing in the last eight years. In 2010, World Vision conducted a similar study which found that only one in ten children had never written a letter.
World Vision UK, which runs child sponsorship projects across 19 countries, carried out the research to mark World Friendship Day on 30 July.
The new finding has prompted fears of a deterioration in writing skills among a new generation of school children. Odette Brooks, Founder of Leaps and Bounds Educational Services says: "It's sad how so many children are growing up without ever putting pen to paper for a friend. They miss out on the pleasure of writing letters and the chance to practice important writing skills like spelling, punctuation and grammar."
Letters are a big part of what makes child sponsorship so special. By writing letters, our sponsor families build lasting friendships with the children they sponsor, as well as providing love and support.
- Lauren Vail, Children's Communications Officer at World Vision UK
"The education which sponsored children get is often poor. Letter writing helps these children develop their literacy and communication skills. Knowing that what you say is important to someone far away has a powerful impact on a child's confidence," Vail added.
"Child sponsorship is also a great way for UK parents to find 'pen-pals' for their children. The friendships formed through child sponsorship often last into adulthood."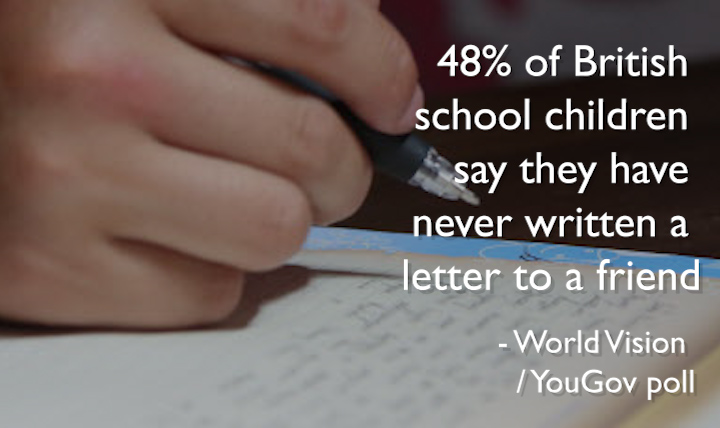 Writing letters is a special way of expressing yourself. Communication is so instant nowadays, and a lot of it is done between friends over Facebook or WhatsApp groups. But letters create something personal just between you and the recipient. You can forget everything for a few minutes and just be absorbed in each other's worlds.
- Jodie Ann Bickley, author of One Million Lovely Letters
Bickley, who has sent over 4000 handwritten letters to strangers all around the world as part of her One Million Lovely Letters campaign - sending letters to people who get in touch to say they are feeling low and would love her to reach out to them - added: "I wanted to give people this gift, as I know that receiving a letter can be a massive boost to your mood and sense of worth. Receiving a personalised note can turn a bad day into a great one, and shows that someone out there cares."
For further information on this story, visit www.worldvision.org.uk/FriendshipHasNoBorders.
MPs and policy experts will tomorrow (Tuesday 4 August, 5.30pm) discuss the future of UK aid ahead of the merger of the FCO and DFID.
The Disasters Emergency Committee today launched a Coronavirus Appeal to help the most vulnerable communities in the world who now face the new deadly threat of Covid-19.
An estimated 110 million children across Asia are going hungry due to the economic impact of coronavirus, World Vision warns today.
A new study released today and conducted by Sevanta ComRes, has found that 48% of British parents are concerned about the impact of the coronavirus pandemic on the mental health and wellbeing of their children.