Healthcare workers on the COVID-19 front line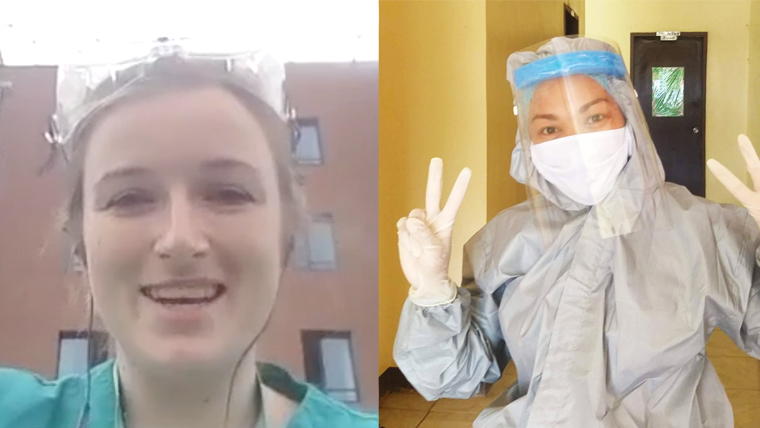 At home in the UK and across the world, health workers are bearing the brunt of a global pandemic. They each have a story to tell.
Ailbhe, trainee surgeon, Stoke-on-Trent, UK
When Coronavirus took hold of England in March, Ailbhe Kiely's life changed dramatically.  The trainee surgeon, who would usually spend most of her afternoons in theatre, was re-deployed to the coronavirus frontline.
Although waiting rooms were initially eerily quiet as people tried to stay away from hospitals, it wasn't long before patients started appearing at the emergency ward with COVID-19.
And then the Irish surgeon picked up a severe flu-like illness.
I had terrible headaches at night that would keep me awake in the early hours of the morning. I couldn't take painkillers because I'd just throw up.

I had a really bad fever, like a really severe flu … It felt as if I had been possessed by a demon!
- Ailbhe, 27-year-old trainee surgeon
Thousands of health care workers around the world have become infected with COVID-19 while treating patients.
At least 300 front line health workers have died of the virus in the United Kingdom alone.
It's a reminder of the risks that ordinary men and women across the world, like Ailbhe, take every day they leave their homes and go to work in hospitals, so that the rest of the community can stay safe.
Lenny, village healthcare worker, Philippines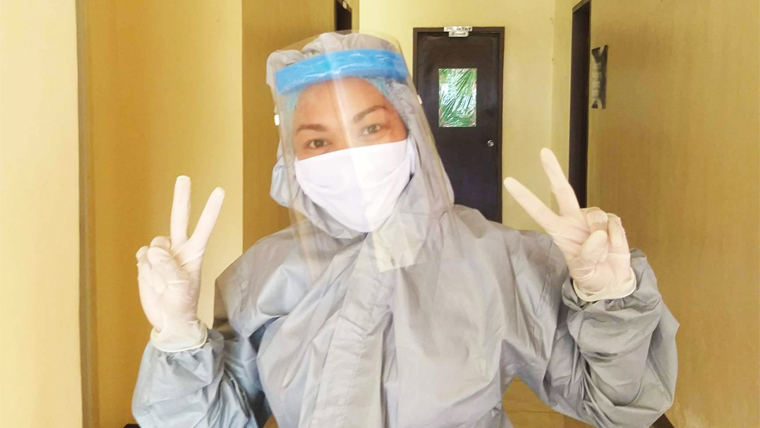 7,000 miles away, another 27-year-old woman, Lenny Lyn, is working on the Philippines' front line.
As a government health worker, she helps to monitor COVID-19 cases in her community, including triaging people with cough and colds symptoms in her village.
Being a frontliner is a challenging task especially as the enemy is invisible.
I'm especially worried because I have a baby waiting for me at home.
But I need to take on this task because it's where I am most needed.
- Lenny, 27-year-old healthcare worker
Lenny's sense of service for others is rooted in her childhood. 
 
She is the youngest of three siblings. Both of her parents are farmers, and without a regular income, putting the children through school, especially when they reached college, was a challenge. 
 
It was a blessing for the family when Lenny joined World Vision's sponsorship programme. As a sponsored child, she soaked up the environment of generosity and volunteerism.
This spirit led her to study midwifery and nursing at college because she wants to repay the support she received by having a profession that helps others. She also aims to become a doctor someday. 
 
"Thank you to my sponsor for supporting my education. It was the push that I needed to have a big dream and work hard for it," Lenny says. 
Looking to the future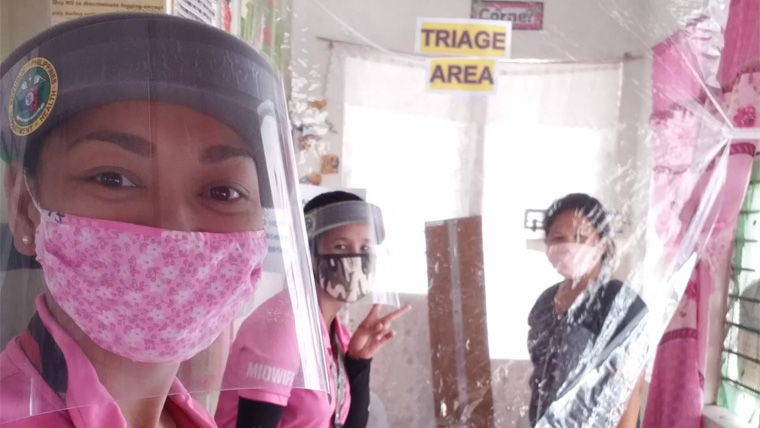 One day soon, Lenny hopes to return to her usual duties, providing checkups and care to babies, expectant mothers and adults. 
"I hope that the country will recover from this pandemic and everything will get back to normal," she says. "For now, I will do my part  to achieve the goal of a country that is free from COVID-19."  
Back in the UK, as the nation starts to adjust to the new normal, Ailbhe's thoughts are with her fellow healthcare workers around the world, where some of the most vulnerable communities are either in the midst of or bracing for the onslaught of COVID-19 cases.
"We're just doing our normal job. I guess we're a little bit bashful about the public perception but it is really lovely to be appreciated." she says. 
More children than ever are out of school right now. Too many of them will become vulnerable to exploitation and abuse. Find out what can you do about it.
Mark and Christine from Newcastle, met their sponsored child in India during lockdown. The virtual visit is a new way to meet your sponsored child. See how it went.
Renee became a child sponsor hoping to make a difference to a child in poverty. Read her story of how Child Sponsorship brings change and joy to her life too.
One way or another, children around the world are getting back into education. Find the top 5 reasons why it matters.