"We can beat Coronavirus together": Ajlin's Story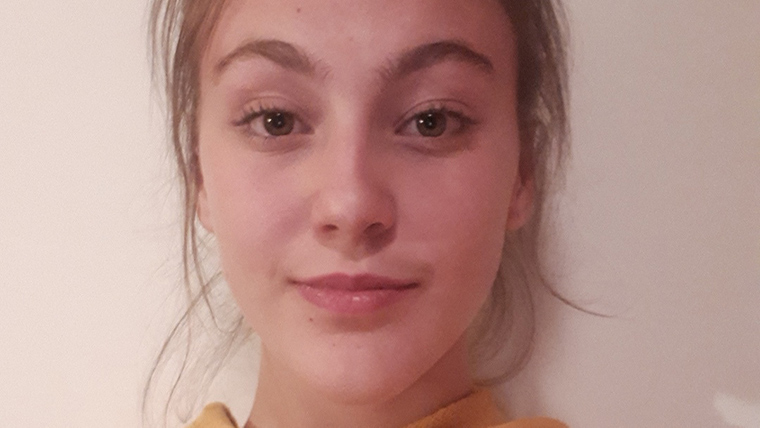 Fourteen-year-old Ajlin shares her experience of coronavirus lockdown – and the benefits of staying positive – from her home in Bosnia and Herzegovina. 
Everything about the coronavirus made me confused when it first started. Stories, panic, opinions, and the virus itself, all spread quickly.
I feel like it was just yesterday that I was reading about this virus appearing in China. I never thought it would come to my country and my town, but suddenly my life has been totally changed.   
School has stopped, cafes are closed, and socialising is forbidden. I really miss my friends, nature, school, workshops, and everything else that I cannot do right now, but I think – and I'm hopeful – that this will end soon.
Young people are struggling
Sometimes I feel like some kind of prisoner. I believe that children and young people are struggling the most with this virus crisis. Children are mentally suffering, but not only is this affecting us. We are badly in need of physical activities too.
Children are used to moving, running, and socialising every day, and now we are confined to our rooms and houses. Like everyone else, we want this to end as soon as possible.   
Thankfully, we are aware of the situation and are taking it seriously. It's important for children to follow the main rule of stopping the virus' spread – to stay home.
My mum explained how to stop the coronavirus to me in a really interesting way. She said that the virus is like the flame of a match and people are the matches; if we light six matches next to each other but we take the sixth one out, five will burn and the sixth one will stop the fire (the virus) from spreading. That means if we isolate ourselves, we will stop extending the virus' reach. Staying home is our responsibility right now.   
We can contribute to fighting COVID-19
We should also be patient and think positively, because this is the only way to beat this disease. We can contribute to fighting against the expansion of COVID-19 by talking with our friends about the coronavirus, sharing our opinions, and understanding the consequences.   
As children, we can support our friends and families in these difficult times of crisis thanks to our access to information and technology. We can stay in contact with each other and disseminate positive and educational messages.   
We're all in this together 
We are all in this together, and if we really want to stop this virus, we have to work together as a community. We, as children and young people, will continue doing public awareness raising using photos and videos to let everyone know that we can do this together, we can beat this virus together, and we are stronger when we are unified by a common goal."   
Your donation today could save lives. Please help protect children and prevent the spread of COVID-19. Donate here.
Find out more about World Vision's Coronavirus Response here.
More children than ever are out of school right now. Too many of them will become vulnerable to exploitation and abuse. Find out what can you do about it.
Mark and Christine from Newcastle, met their sponsored child in India during lockdown. The virtual visit is a new way to meet your sponsored child. See how it went.
Renee became a child sponsor hoping to make a difference to a child in poverty. Read her story of how Child Sponsorship brings change and joy to her life too.
One way or another, children around the world are getting back into education. Find the top 5 reasons why it matters.