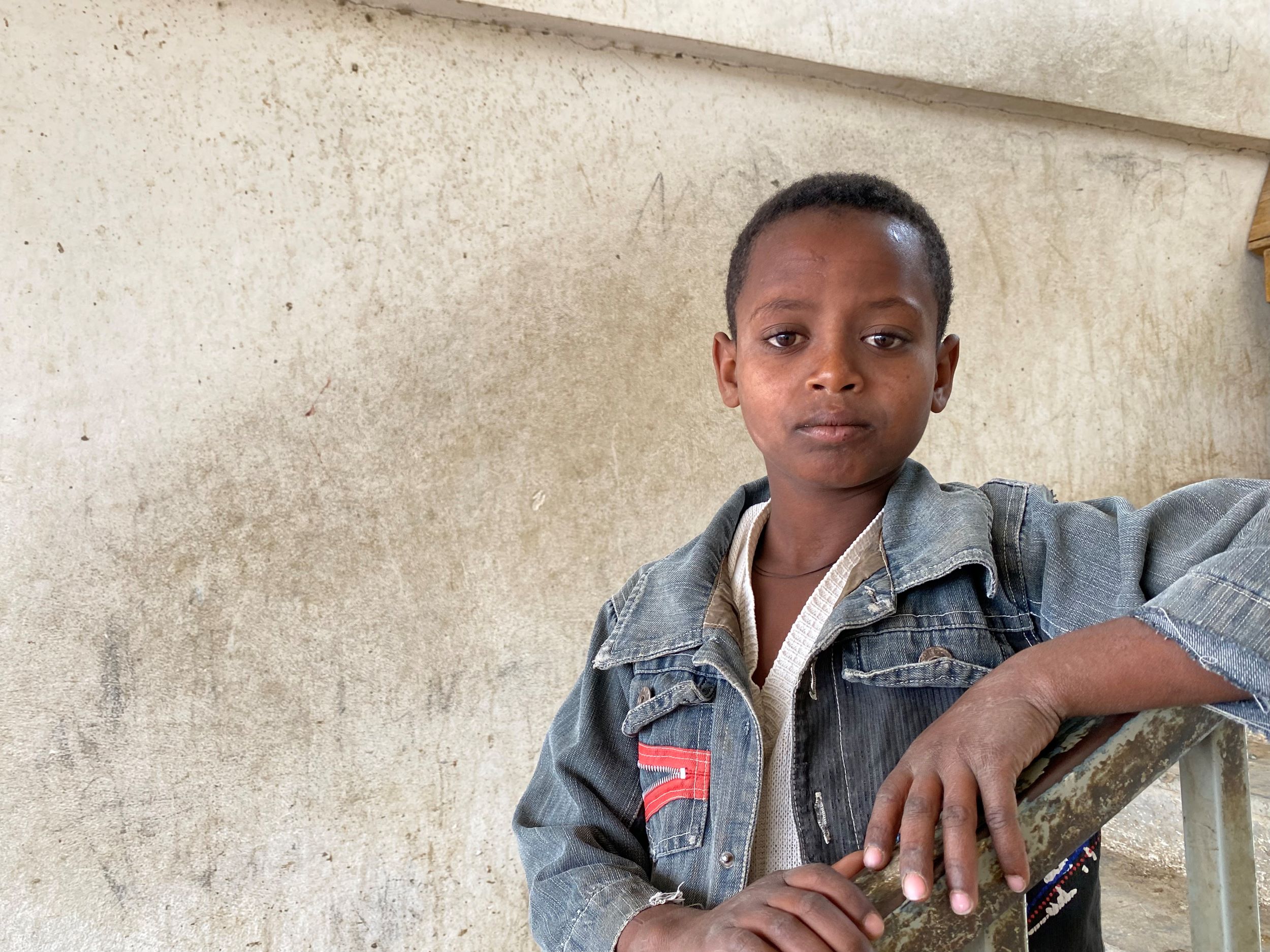 Battling hunger in displacement camps
A study reveals that 85% of displaced families can't afford enough food
"In some places, some children die from hunger. When there is war, the situation is worst as no one has food, and their health deteriorates to the extreme. We should work together on ending hunger to ensure children's survival." – Ignace, age 14, Mali
World Vision has published a report that reveals sharp increases in hunger and violence against children, even compared to data from the height of the Covid pandemic. It concludes that, "Forcibly displaced children are paying the price for the international community's failure to address the root causes of conflict, climate change, and hunger."
Invisible and forgotten
Data from the study – conducted in March 2023 among displaced children and families in 18 countries – reveals that more children are being taken out of school to work. It also shows that households are increasingly skipping meals to make ends meet due to the rising cost of living.
The report finds that "new and protracted conflicts, disasters, and extreme weather brought on by climate change, alongside the reverberating impacts of the pandemic and higher costs are driving the shocking rise in hunger and malnutrition seen in many parts of the world today."
Survey results also reveal that:
85% of forcibly displaced families are unable to afford enough food to meet their daily nutrition needs
25% of families are responding to increased financial pressures by keeping their children out of school and 19% have sent their children to work
significant numbers of families in Afghanistan and Niger (12% and 7% respectively) are using child marriage as a coping mechanism for decreased income.
READ THE FULL REPORT: Invisible and forgotten
A beautiful day to me is one where I'm well-fed, my mum is worry-free, and I'm able to get a good night's rest - Temesgen, 10, Ethiopia
Fighting for survival
In Ethiopia, hunger and hardship is forcing displaced children like Temesgen out of school and into dangerous forms of child labour.
Conflict and natural disaster have forced families from home; many into overcrowded and under-resourced displacement camps, often with limited access to food, water and health services.
Temesgen and his family fled when war broke out in northern Ethiopia three years ago. Today the family of five lives in a former public school, sharing a classroom with 17 others.
"I feel helpless as my family and I face unbearable levels of discomfort and hunger every day," says Temesgen. He talks about being hungry and how he misses the healthy food his family used to eat back home.
"I cannot remember the last time I had a full meal," he shares. "I am always so hungry, and it is so hard to concentrate on anything else." 
Essentials are lacking in their camp, so children are vulnerable to hunger and its associated risks. Malnutrition makes them susceptible to potentially fatal diseases, while hunger impairs their cognitive development.
Despite the overwhelming challenges he faces, Temesgen remains resilient and resourceful. He always tries to find ways to cope with hunger and other forms of adversity, relying on his own ingenuity.
Two years ago, to help his family make ends meet, Temesgen became a public taxi assistant. The job was dangerous, exhausting and unsuitable for a child, and he made just $US2 a day.
"Every day I woke up at 5 in the morning and ran to the taxi station so that my employer did not replace me with another, cheaper worker,'' Temesgen shares. He would struggle to stand as he called out to passengers, most of the time with an empty stomach.
Skipping meals
"On a good day, I might be able to feed my family twice a day. But there were also days when we skipped meals altogether," admits Worku, Temesgen's mother. The desperation and vulnerability that come with poverty are evident in her voice.
As a mother, Worku's biggest regret is that her then eight-year-old son had to be the breadwinner of the family. It was a role that no child should have to take on, but for many families living in such desperate situations, it was the only way to survive. 
After providing financial support to his family for some time, Temesgen recently fell from a moving taxi and badly broke his knee. Today he is reluctantly taking a break while it heals – though still attempting to find simple jobs to make money for his family.
Time to play
Now that Temesgen is spending more time at the camp, he is a frequent visitor to a World Vision Child Safe Zone – a place for children to play, learn and have fun as well as to receive psychosocial support from trained staff.
Temesgen giggles now and then as he plays with his friends at the Safe Zone, but his slumped shoulders and desperate eyes highlight his worries.
Asked to paint a picture of what a beautiful day looks like to him, Temesgen says, "A beautiful day to me is one where I'm well-fed, my mum is worry-free, and I'm able to get a good night's rest without interruption."
Despite having missed three years of school, his greatest desire is to return and become a teacher. His dreams are still alive, and he wants to make a difference to his community.
Not forgotten
We can make a difference to children like Temesgen to ensure they're not forgotten. Working together, we can make greater change – and a long-lasting difference – to children's futures.
Your support can help children like Temesgen get support, have enough food, and receive the education they deserve.