Virtual Global 6K for Water 2020 - Highlights
2020's Global 6K for Water was a bit different.
We couldn't all get together in big events this year. But over six days in August, World Vision supporters (and staff) up and down the UK, joined others around the world to fundraise.
World Vision UK's Ambassador and Fundraising Specialist, Charlotte Tipping, shares how it went.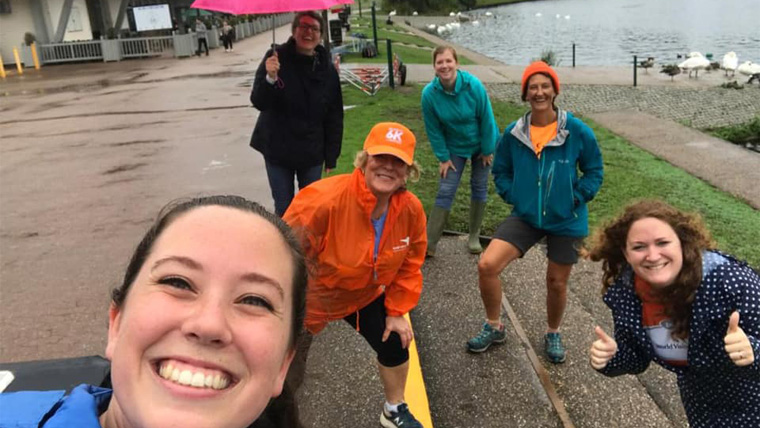 Charlotte (in orange jacket and cap) and friends did their Global 6K, their way
We did it!
We did it, we did it in a different way this year, and smashed our targets by raising £17,093 while having fun at the same time.
If you took part, how did you do your Virtual Global 6K?
Friends joined me walking 6K through a local park. And, as it was virtual, I also had friends take part all around the world.
It started as a glorious sunny day and we were happily chatting along the way, but as we got further into the walk, we started to think...
Could we do this every day? Every day, just to get one of life's essential needs?
Would we want our five-year-old to do this every day? One little boy asked his mummy why she was going out to walk 6km with her friend. She told him that children in other countries must walk that far just to get water for the family. His reply: "Don't they have water in their house?"
Some of my friends were shocked too. They'd never thought or even realised that lots of people (mainly children and young girls), need to walk so far for water every day - and we just have to turn on a tap.
So, every step meant something and made a difference.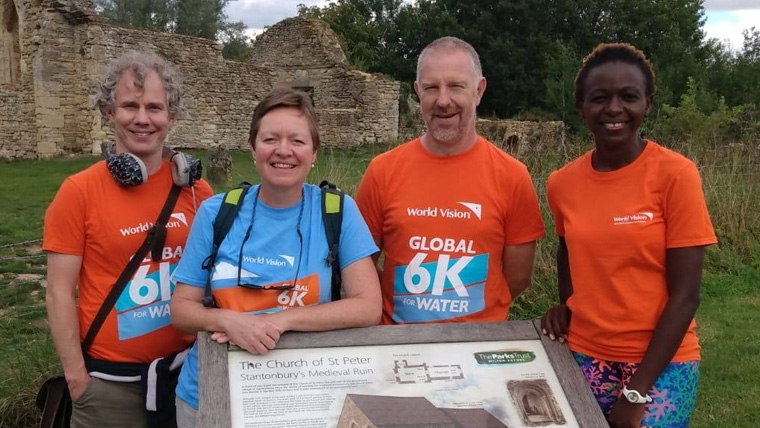 How did we do this year?
Everyone who took part and donated is helping to fund water projects on vulnerable communities. I am so excited to tell my friends, that, at the last count, we've all helped to raise £17,093, which could provide
380 community taps 
helping around 113,953 people to wash their hands and stay clean and healthy.
My friends are excited already to join me again next year. How about you?
If you can't wait until next year, why not do your own fundraiser? Our fundraising pack has ideas and top tips for you to fundraise for vulnerable children, whenever you like.
At just 13, marriage and motherhood seemed to end Anuradha's hope of becoming a teacher. Now 23, she's set to be more than she dreamed. How did she do it?
5 years ago, charity worker Tabeth's life turned upside down. Discover how, despite the trials of 2020, she's looking forward to what 2021 has to offer, with gratitude.
A look back at some of the most inspirational people we've seen this year.
Extreme weather makes children like Naaman ever more vulnerable. Kenyan communities are working together to battle climate change and feed their children.