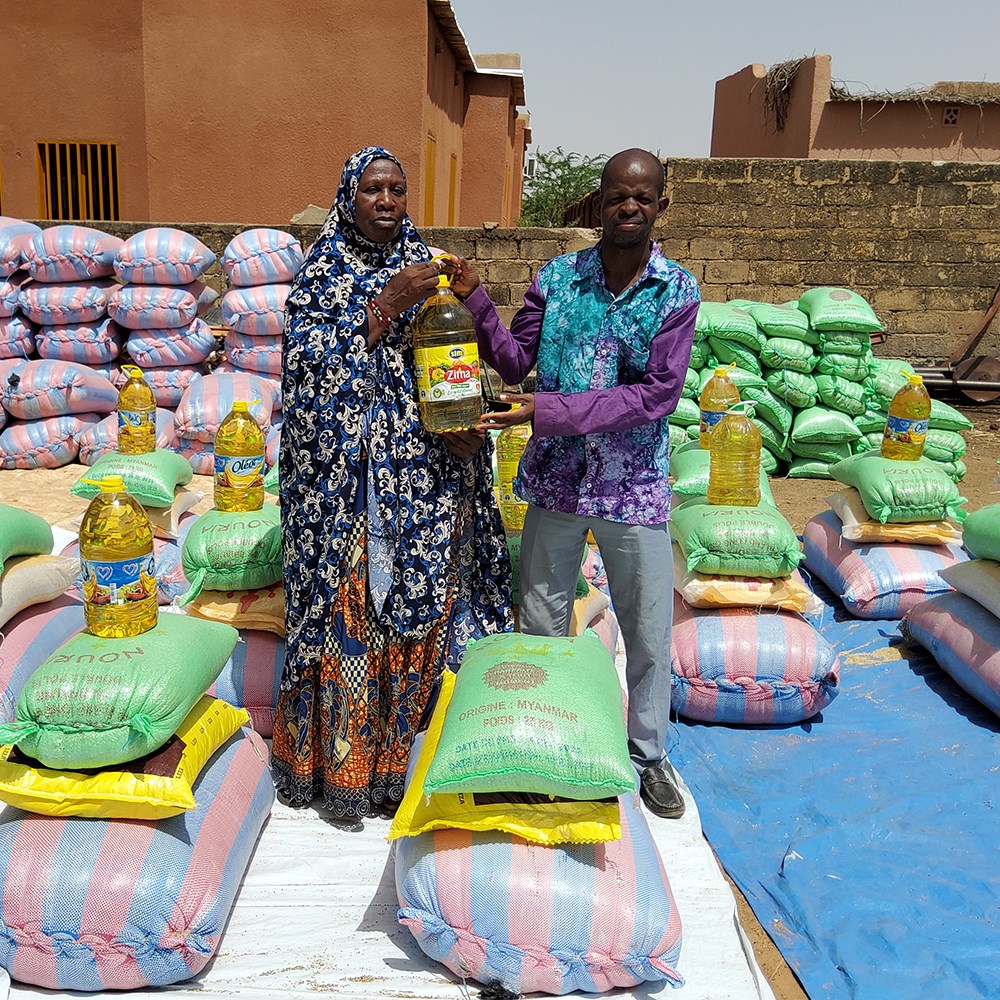 Emergency food assistance bundle
No child should ever go hungry. This charity gift of emergency food supplies could ensure children and families get the nourishment they need. For their health, growth, and happiness - even in the aftermath of a disaster.
The emergency food supplies gift bundle could provide nutritious food and the basics for cooking healthy, tasty meals and treats including:
Oil
Rice
Tuna
Flour
Chicken broth
Tomato puree
Jam
Chocolate powder
Condensed milk
This charity gift could feed a family of five for one month, while they begin rebuilding their lives. Perfect family gifts that could save lives.
£21