Skills, experience and passion
World Vision UK employs over 200 people in the UK and over 37,000 across the globe. To achieve our vision of transforming the lives of millions of children living in the world's hardest places, we harness the skills of professionals and volunteers from various backgrounds and with diverse experiences. Wherever our people come from and whatever they do, they have one thing in common and that's passion and determination to change the lives of children for good.
Meet the World Vision Leadership team
Interim Chief Executive Officer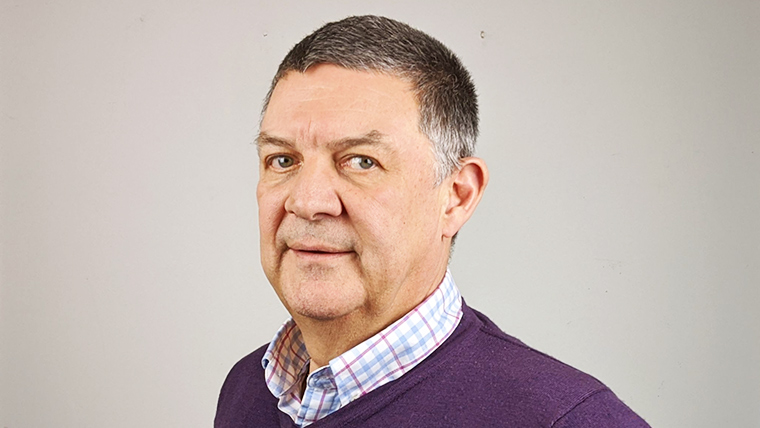 Mark Sheard
Mark Sheard takes over as Interim Chief Executive at World Vision UK in March 2020. Mark has been deeply engaged with World Vision since 2007, serving on the Board for 9 years between 2007-2016, including a four-year spell as Board Chair. Since coming to the end of his term on the Board, Mark and his wife Lois have continued their association with World Vision as ambassadors to High Level Donors and in Church links.
Mark enjoyed a successful career in advertising and marketing, creating one the of the UK's most successful marketing communications businesses before merging it into a multinational group in 2000. In 2001, Mark founded the Whatnext? Consultancy to provide marketing and corporate development advice to commercial and ethical organisations.
In 2017 Mark was appointed by Archbishop Justin Welby to the Archbishops' Council of the Church of England and currently serves in a variety of roles in including as Chair of the Mission and Public Affairs Council and Co-Chair of the Evangelism and Discipleship Steering Group.
Mark graduated from Cambridge University with a degree in History and is married to Lois. They have lived in Ealing for over 30 years and are members of St John's Church, Ealing, where Mark is a Licensed Lay Minister and has served in a variety of leadership roles.
Read less
Director of Finance & Risk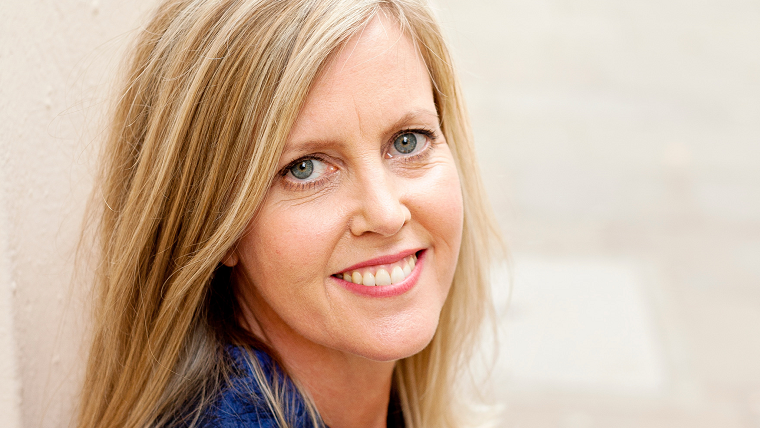 Elisabeth Madden
Elisabeth joined World Vision UK in March 2020 having previously worked as Corporate Finance Director for VisionFund International (the microfinance subsidiary of World Vision International) for nearly eight years.
Prior to joining the World Vision partnership, Elisabeth had roles with two of the Big Four accounting firms and a global mining company, starting her career in Johannesburg and then moving to London.
Elisabeth lives in Wimbledon and attends a local church, Emmanuel Wimbledon.
Read less
Director of People & Business Excellence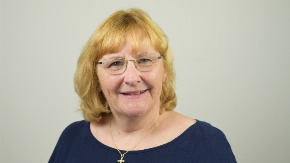 Jacquie Heany

Jacquie joined World Vision UK in early 2018 having previously worked as the Head of People and Performance at CAFOD for seven years. During her time at CAFOD she was also involved in wider development sector activities as a Trustee of People in Aid and a member of the CHS Alliance Board .
Jacquie has worked in the field of organisational development for over twenty-five years, much of which was spent in the private sector as a change management consultant. Before joining CAFOD in 2010 she worked in the Cabinet Office where she was responsible for developing a framework to improve capability, performance and collaboration across the 20+ departmental HR functions within the Civil Service. She is a Chartered Fellow of the Chartered Institute for Personnel and Development and is involved in a number of HR Leadership networks.
Jacquie lives in St Albans with her husband, Dan and is very active in both her local church, St Luke's Bricket Wood, and in the St Albans Diocese where she is a consultant on the Mission and Ministry Review Scheme.
Read less
Director of Policy & Programmes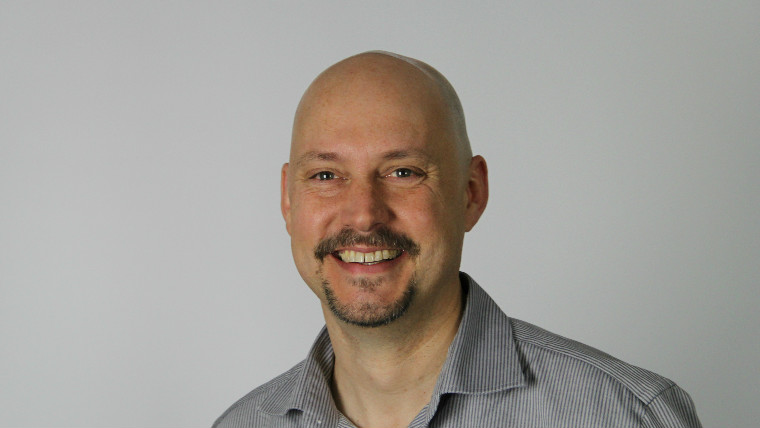 David Westwood

David Westwood is an adaptable and skilled leader with extensive experience gleaned over 20 years in international development, humanitarian relief and advocacy, he's worked for World Vision in the UK, Angola, Switzerland and Costa Rica. He believes passionately that real change for children demands strong and innovative local level programming that links local level advocacy with national and global policy change.
David has a Bachelor of Economic and Social Studies from the University of Wales and a Master of Arts in Latin American Studies from Queen Mary and Westfield College, University of London.
David lives on the outskirts of Northampton with his wife Felicia and has three children, Sofia, Daniel and Emma. Raised the son of a Baptist minister, David has had a multi-denominational faith journey and currently attends the Central Vineyard Church in Northampton.
Read less
Director of Public
Engagement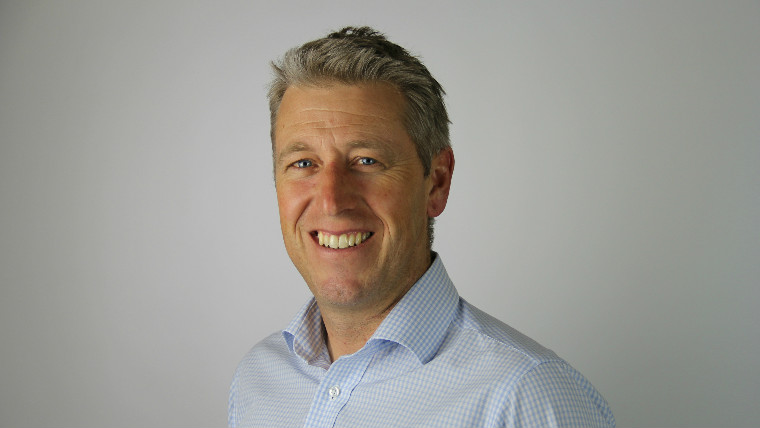 Graeme Newton

Graeme Newton originates from New Zealand where he began his career in advertising and marketing. He joined World Vision New Zealand before transferring to World Vision UK in 2010, becoming Director of Fundraising in 2015.
Graeme is an energising leader who believes in the transformational power of fundraising. He is passionate about building strong teams and partnerships that change the lives of the world's most vulnerable children. With a Bachelor of Commerce and Management from Lincoln University, NZ, he feels privileged to align his professional skills with his Christian faith in his work.

Graeme lives in Woburn with his wife Susanna and children Charlie, Elsie and Flora. He is a keen runner and shares his love of skiing, cycling and water sports with his family.
Read less
Meet the World Vision Trustees
As charity trustees, our non-executive directors receive no remuneration for their services, nor do they have any interest in the company's contracts. The Board, which meets quarterly, is ultimately responsible for strategic decisions, having regard to advice from the Chief Executive and senior management. Trustees normally serve for a maximum of nine years and are subject to re-election every three years.


MEET SOME WORLD VISION AMBASSADORS
Would you like an Ambassador to speak at an event? Please drop us a line with details of your request, to ambassador@worldvision.org.uk and we will be happy to help you.
Amanda Bausor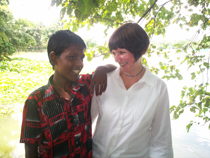 "I am Amanda Bausor and I live in Buckinghamshire. Our family's 28 years of child sponsorship with World Vision have brought us friendships across the world."
Read more
"I am Amanda Bausor and I live in Buckinghamshire. Our family's 28 years of child sponsorship with World Vision have brought us friendships across the world."

"In 2007, with World Vision's help, I visited our sponsored boy, Wasim, in his village in rural Bangladesh, where I witnessed the life-changing results of World Vision's work. I saw how sustainable activities in farming, education, sanitation and health transform the lives of people in these poor communities."

"My respect for World Vision's dedicated staff inspired me to become an Ambassador. I want to support all they achieve against all odds. I have enjoyed talking about World Vision to 'Talking Books', a nursery school and an on-line plant nursery, Plantify."
Read less
Evonne Porteous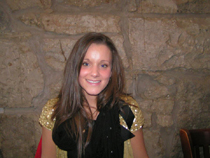 "My name is Evonne Porteous and I live on the west coast of Scotland in the county of Renfrewshire with my husband and two dogs!"
Read more
"My name is Evonne Porteous and I live on the west coast of Scotland in the county of Renfrewshire with my husband and two dogs! I have been a World Vision sponsor for 10 years, sponsoring a little boy in Kodumela, South Africa."
"I became a World Vision ambassador in 2012 and decided that my first port of call to spread the World Vision word would be through family and friends. At a family get together I showed a few videos and spoke about the difference sponsorship makes in children's lives."
"I also encourage friends to look online at World Vision's work on Twitter and Facebook. Within a month or so I had found sponsors for five children!  It is true what they say: charity does begin at home!"
Read less
Andrea Sims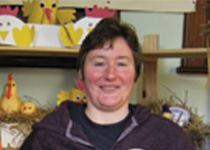 "My name is Andrea Sims. I live in Swadlincote where I serve the people of south Derbyshire as a Methodist minister."
Read more
"My name is Andrea Sims. I live in Swadlincote where I serve the people of south Derbyshire as a Methodist minister."
"In June 2012, World Vision UK invited me to become an ambassador. Have sponsored children for ten years and having visited one of them – Aurela in Albania – I was delighted to accept and do more for World Vision."
"Last November, we transformed one of our churches into a 'chicken shed' to promote and sell gifts from the 'must have gifts' catalogue and in spring 2013, my colleagues and I encouraged our local community to support the IF campaign in the run up to the G8 summit in June 2103."
Read less
Please note: We're excited to have a full team of Ambassadors at the moment - so we can't take on any new recruits.
If you'd like to join us and help children in some of the world's toughest places why not sponsor a child? Alternatively, you could become a fundraiser and help even more vulnerable children.