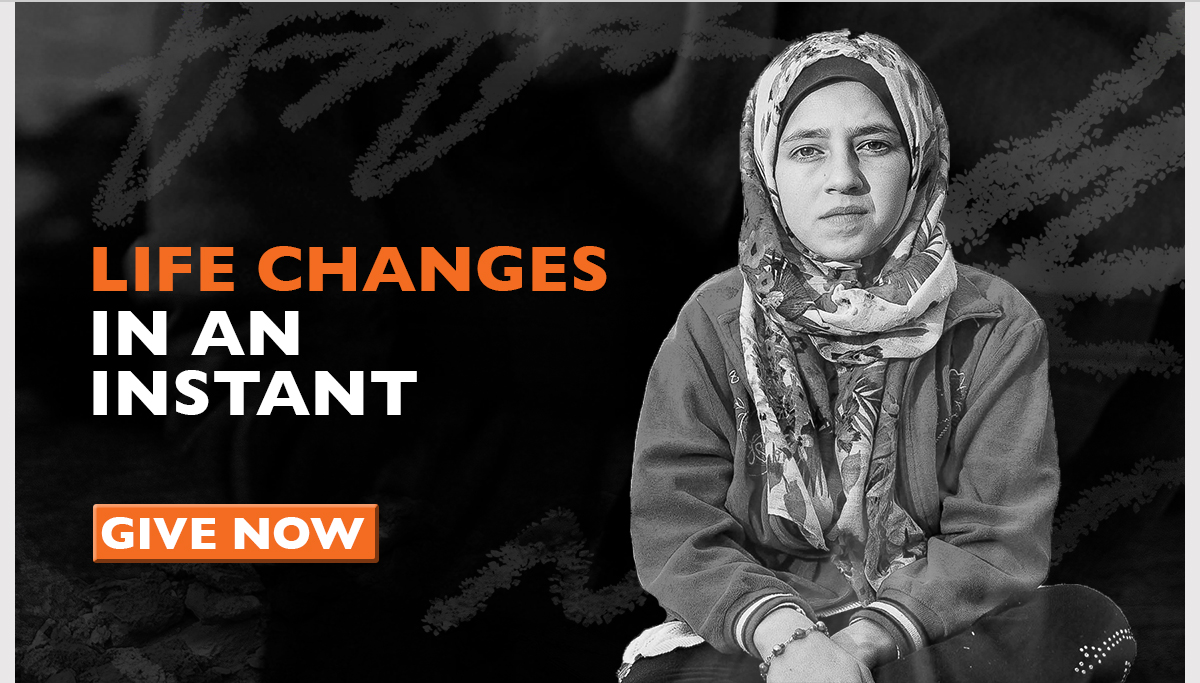 On World Refugee Day, take action for children in crisis
Can you remember a time when your life changed in an instant?

This World Refugee Day millions of children are dealing with the sudden – and terrible – moment that made them refugees. It happens without warning. And what comes next? Nobody can plan for this.

Watch this video to see the amazing resilience of child refugees and find out how you can help them survive, recover and have hope for the future.
This World Refugee Day there are many more children who urgently need your help
Shaima's story
"We were in our village when the missiles and bombs hit. All of the houses were destroyed. So, we decided to go. 
We had to walk about 72 km. On the journey my sister got sunstroke and died. I don't feel I can talk to my mother about my sister's death, because she's grieving for my sister a lot. I don't like to see tears on her face. 
I wish I could turn back time but there is nothing I could do."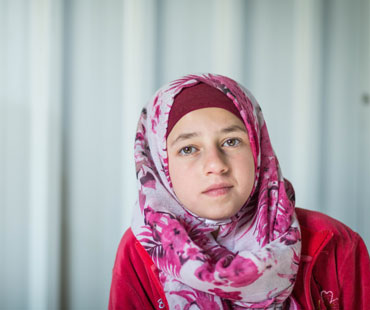 Now living in a refugee camp in Jordan, Shaima has clean water to drink, from World Vision's water pumps – the one thing that could have saved her sister. She can also go to safe, informal classes. And one day, she wants to be a children's doctor. Saving children in a way she couldn't save her sister.

On World Refugee Day, show you care.

Help us reach more children like Shaima today.

Give Now
Give Hope

Your donation this World Refugee Day will bring tangible change and real hope to children like Shaima.

Right now, children are dealing with a life turned upside-down. Fleeing violence, losing family, arriving in crowded camps full of strangers, in fear for their lives.

In 2017 alone, we helped over 10 million refugees but there are many more need our help.

A donation from you today can provide shelter, clean water, food and health care for new arrivals. You could help to run a Child Friendly Space; a truly awesome place where parents can leave their children with safe adults for a couple of hours, knowing they will learn, play and make friends – a little normality to treasure.

Give now
Survival
Many children you support are on the edge of survival; weak with hunger; at risk from disease or homeless after fleeing in fear. Your support will provide the food, water, shelter and healthcare they urgently need.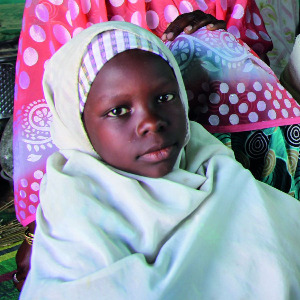 Mariama was nine when Boko Haram attacked her village in Nigeria. She had to hide for 16 days before it was safe to flee across the border, becoming a refugee in Niger.

You can help provide:
• nutritious food
• clean water
• a safe place to stay
Recovery
During a crisis, many children lose their homes and family. Some go through horrific experiences like rape or seeing their loved ones killed. Your support will provide specialist care to traumatised refugee children, helping them recover.



Sara, 14, is a refugee in Lebanon, after she fled war in Syria. Her dad was abducted and killed. Her home was bombed, destroying everything.

You can help provide:
• trauma counselling
• a safe place to play


Hope
It's hard to think about the future when you're fighting for survival. Your support will help to provide safe environments, free from child labour, where children can get the education and support they need to fulfil their potential.



After escaping from the Taliban in Pakistan, nine year-old Shahid's parents couldn't afford his school fees. Instead of going to class, Shahid ended up as a child labourer, searching rubbish heaps for plastic bottles to sell.

You can help provide:
• a chance to learn again
• support for parents to earn a better living


Protect vulnerable children around the world this World Refugee Day

Give Now
Can you help more children?

You can choose to give hope to even more children, by offering a monthly donation.
By becoming a Raw Hope supporter, you can make sure that children in the worst circumstances can get the help they need, when they need it.
The consequences of one awful instant can be deep and far-reaching. But with your help, we can help children survive the first days, gradually recover from trauma and eventually see a path forward for a full life. It's not a quick fix, but we're committed to being there – for as long as we can.

Give regularly
Helps us be there for children in the world's most dangerous places
How your donation helps
When you give to Raw Hope, you'll receive regular updates showing you the life-changing difference you are making to children's lives, including stories from children around the world.
Give now to reach more children in the world's most dangerous places.