Every 2 seconds, a young girl gets married
By the time you've finished reading this sentence, a young girl will have been forced into marriage. Will you sponsor a child to prevent them being next?
Over 230,000 girls under 18 get married every week

Young children around the world are being forced into marriage. Their educations and childhoods are cut short and they're left with little to no chance of reaching their full potential. Girls are often married to men old enough to be their fathers. And many suffer terrible abuse - often being made pregnant too young for their small bodies to handle. Suffering stillbirths, serious health problems, and even death. No child should live in fear of this future.
We're sorry, none of our children match your search at the moment.
Maybe you'd like to sponsor one of the children below instead? Alternatively, you can try a different search or call our Supporter Care team on 01908 84 10 10 who can help you with your original search.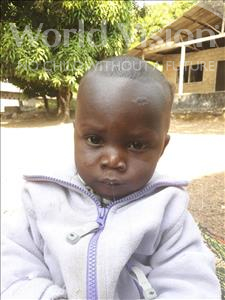 Hello, my name is
James
Sponsor
James
Gender: boy | My age: 1 |
My home: Jaiama Bongor, Sierra Leone
My birthday is on the 29th December and I have 2 brothers and 2 sisters. In Jaiama Bongor life is hard for children like me. But sponsor me today and you can help change my life.
" 
I saw marriage as a way out of poverty and suffering. 
My would-be husband promised to take care of me. 
What had not dawned on me was that I would be abused by a violent man. 
"
Bupe* (Bupe's name has been changed to protect her identity) in Zambia was married at just 15 years old, when she was still a child. Thanks to our sponsors, World Vision was able to help her. She is now living in a safe house and attending school again. She dreams of becoming a nurse.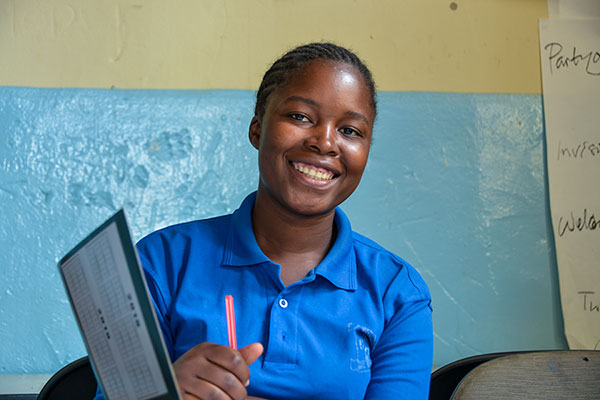 How can you help end child marriage?
When you sponsor a child, you'll help them stay in school and avoid child marriage, and you can even write to them to see how they are. You'll help to provide them with protection, education, healthcare, and clean water - so they don't have to live in fear of their future.
For 70 years World Vision has been working with communities to end child marriage through:
 Providing child friendly spaces and support clubs for children at risk of child marriage
Educating families on the consequences of child marriage
Supporting girls to stay in school and finding sources of financial support to help families pay for their daughters' school costs.
Why does child marriage happen?
In some places it's not uncommon for boys and girls to both marry before the age of 18. But due to cultural norms girls are more likely to be affected. Of course, boys aren't immune. In some places, they might have to marry young too – to brides their own age or even younger. Child marriage is often driven by ingrained traditions and poverty. Overwhelmingly, child brides come from the world's most poorest countries.
Cultural norms
In many cultures, girls are still seen as future wives and mothers.
When girls aren't viewed as potential breadwinners, decision-makers, or leaders, their education isn't seen as important.
Money
Because many don't believe girls have earning potential, they're sadly viewed as financial burdens to their families. And for families living in poverty, boys are much more valuable.
Survival
Desperate parents living in poverty may use marriage to reduce the number of mouths they have to feed, to secure their daughters in a family with the means to look after her, or to settle debts or conflicts.
What is World Vision doing to end child marriage?
We work with families and communities to help them understand a girl's worth and the effects early marriage can have on a young girl's life.
Education - educating children and adults on the dangers of child marriage, the importance of staying in school, and that girls are just as important as boys. 
Health - we make communities aware of the devastating consequences of forced child marriages on a girl's physical and emotional health and development. 
Livelihoods - training girls gives them the skills to earn a wage for themselves and their families - so they're not dependant on a husband or forced into marriage by poverty-stricken parents.
Community action - child protection volunteer groups give children someone to speak to if they fear they or their friends are about to be forced into marriage, so we can intervene to prevent child marriages happening. 
Help us continue the fight against child marriage, sponsor a child today