Geography and people
Located on the southeastern coast of Africa, Mozambique has over 1,400 miles of coastline. Lagoons, coral reefs and islands run along the coast while a large, dry plateau dominates the rest of the landscape.
Shortly after gaining independence from Portugal in 1975 it became caught up in a 16 year civil war, which displaced thousands of people from their land and forced many to become reliant upon foreign food aid. Since the peace agreement in 1992 ended the civil war the country has made progress in many areas. However problems still remain, in particular regarding the spread of HIV/AIDS.
The weather is tropical with the rainy season from October to March. The dry season runs from April to September.

Natural resources include coal, titanium, natural gas, hydropower and graphite.

Mozambique has a variety of ethnic groups, with the Makhuwa in the north, the Sena in the Zambezi valley and the Tsonga in the south. The people primarily speak local dialects and use Portuguese as a second language. English is used in schools and in business.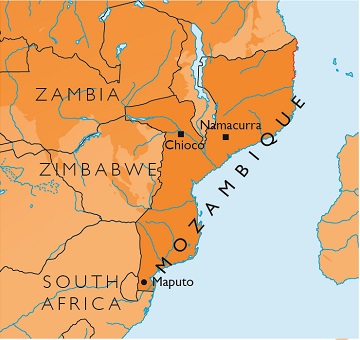 £336
Average annual income
01
Floods in recent years have devastated crops and left hundreds of thousands of people hungry. With the unemployment rate at 21 percent and over 70 percent of the population living below the poverty line, the country ranks 185 out of 187 nations worldwide on the 2012 United Nations Human Development Index.
02
HIV and AIDS pose a serious threat in Mozambique; around 1.6 million people are HIV-positive (UNICEF, 2012), and the prevalence rate continues to increase. UNICEF estimates that over 740,000 children have lost one or both parents to the disease (UNICEF, 2012).
Our focus in Mozambique
World Vision is committed to partnering with the people of Mozambique to improve their lives today and to help deliver sustainable solutions for the future of their children, families and communities. Our child sponsorship programme plays a vital role in this partnership, with donors from the United Kingdom sponsoring over 3,400 girls and boys (as of April 2014) across two community projects. In addition to sponsorship, World Vision operates other programmes that benefit communities in Mozambique.
Highlights of our work include:
Providing the resources and training needed to fight malaria.
Responding to HIV and AIDS by encouraging community-based care and raising awareness.
Protecting more than 100,000 children against malaria by distributing insecticide-treated bed nets.
Increasing food security for families.
Enabling children to attend school by constructing schools.
Our Achievements in Mozambique
World Vision began work in Mozambique as a response to the 1983 civil war and drought of 1984. Since then, some of World Vision's major accomplishments include: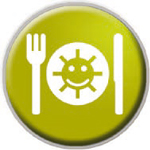 Food security
Distributing agricultural supplies to those affected by war and drought and training farmers how to increase crop production and maintain soil fertility during the 1980s and 1990s.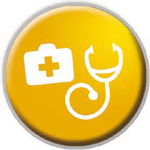 Health
Providing preventive healthcare, including immunisations, to vulnerable groups and improving sanitation facilities and access to clean water during the 1980s and 1990s.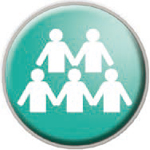 Recovery after natural disasters
Providing rescue operation assistance, food and shelter to survivors of the devastating floods in 2000.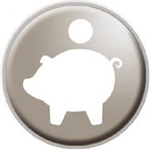 Food security
Improving food security and natural resource management, promoting greater government assistance to farmers and increasing food production since 2000.