Philippines: Typhoon Mangkhut 2018
Typhoon Mangkhut (known locally as Ompong), one of the strongest storms of 2018, made landfall in the Philippines early on Saturday 15 September devastating Northern Luzon. The typhoon claimed dozens of lives and destroyed farmlands, seriously affecting people's livelihoods.
How we are helping?
With your support, we mobilised our response team within hours, providing emergency relief to affected families. Your generosity has allowed us to provide emergency essentials like shelter materials, corn, rice and vegetable seeds, and other items to affected families, and to set up much needed safe spaces for children.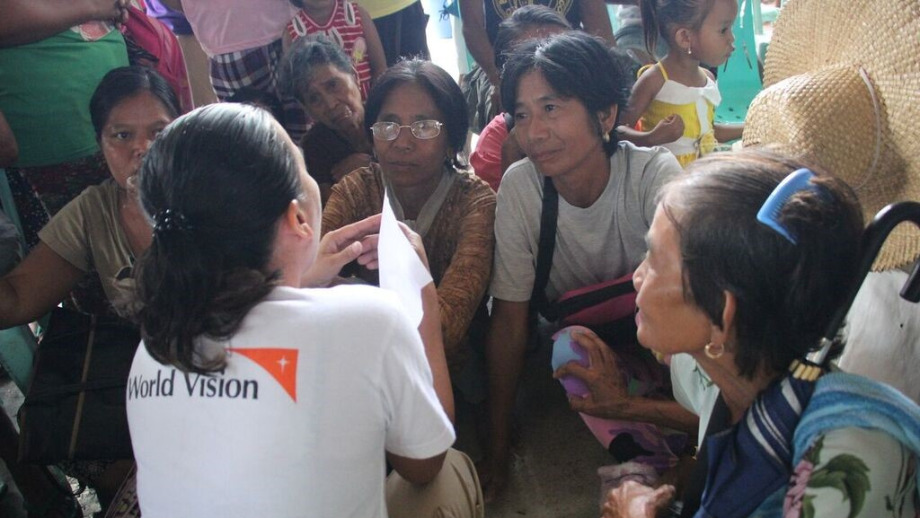 World Vision staff talk with the community on the extent of damage caused by Typhoon Ompong.


To date we have reached over 18,500 people in the provinces of Benguet and Cagayan:
Immediate Relief
We promptly deployed assessment teams to affected areas and provided relief assistance using prepositioned goods. We initially reached more than 2,792 families (13,960 people) with immediate lifesaving support.
Water, hygiene and household support: Families received relief items including blankets, mosquito nets and mats, kitchen sets and hygiene kits.
Child protection: In collaboration with the Department of Education-Benguet Division, 64 counsellors, nurses and volunteers from Itogon and La Trinidad were trained on psychological first aid. Two Child Friendly Spaces have been set up in two evacuation centres so we can provide psychological support to affected children. A total of 870 children have attended psychological first aid sessions to help them to recover from the event. And more than 130 children have benefitted from play sessions at the Child Friendly Spaces.

Early Recovery
Two months after Typhoon Mangkhut hit Northern Luzon, we have shifted to early recovery, focusing on shelter and livelihood interventions. World Vision is committed to continuing to support affected communities, especially farming families.
The province is one of the country's top producers of corn and rice. According to farmers that we spoke to, 50% to 70% of their income from this year's harvest has been lost.


We know how difficult it is for farmers to earn a living after the typhoon destroyed the crops that they were supposed to harvest in September and October. Without income, their children's wellbeing is likely to be affected,
- Ajab Macapagat, World Vision Philippines' Humanitarian and Emergency Affairs Director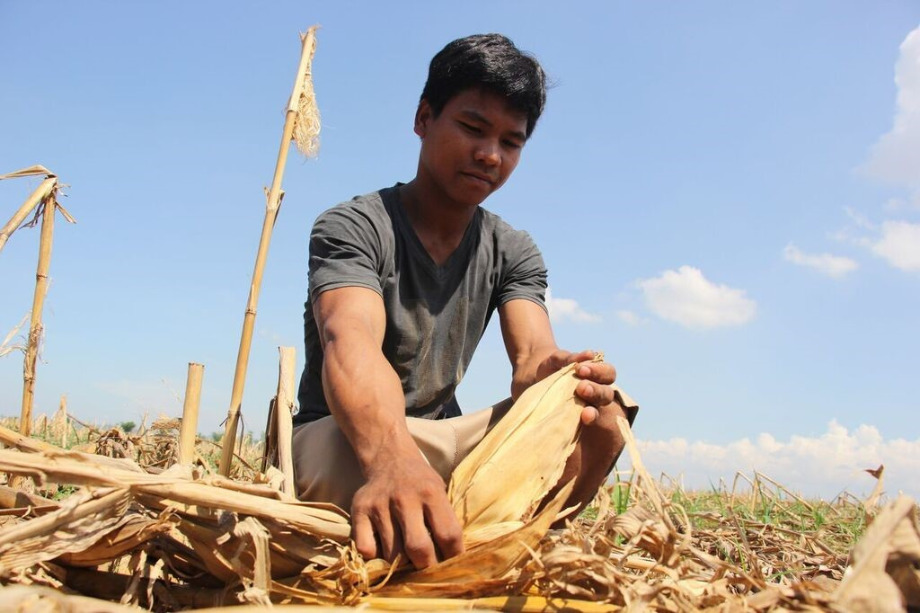 Jhonny, 26, is one of the thousands of affected farmers in Cagayan trying to make ends meet for his family after Typhoon Ompong ruined almost 50% of his income for September and October.  


To date:
Shelter: We have distributed shelter repair kits to 174 families in Cagayan. Through a Cash for Work shelter repair, people received $48 cash for other household needs. They also received 'building back better' training to enable them to build shelters that are more resilient to future typhoons.
Agricultural recovery: 288 of the worst-affected farming families have received seeds (rice, vegetable and corn) which will help them feed themselves.
STORIES AND BLOGS
Tuesday 23, Jun, 2020
Joy's worked through four emergencies in seven months. How does she keep going as a frontliner and help the most vulnerable chil…
Tuesday 09, Jun, 2020
Communities across the world are celebrating healthcare workers during the coronavirus pandemic. Meet Ailbhe in the UK and her c…
Tuesday 18, Sep, 2018
World Vision has begun distributing emergency relief to hundreds of people affected by devastating Typhoon Mangkhut in the Phili…