HELPING SOUTH SUDAN'S MOST VULNERABLE CHILDREN
Conflict and Displacement
The conflict in South Sudan began in December 2013. Even though a peace agreement was created in 2018, intercommunal violence and clashes persist.
Millions of people have been forced to leave their homes looking for safety in other places. Over 1.5 million people are thought to be displaced inside South Sudan, 600,000 of whom are children, while another 2 million having fled to neighbouring countries including Uganda, Ethiopia, Kenya and Sudan. The total number of people in need of humanitarian support and protection has now reached over 7.2 million.
Photo caption: Primary One learners attend lessons under the local tree as the class rooms are under construction.
Flooding
Since July, South Sudan has had ongoing heavy rains. Far from solving the problems caused by drought though, heavyrains on parched ground have led to floods. Floods devastated lives & livelihooods of some 908,000 people destroying crops, homes, infrastructure and water sources according to OCHA reports.
Some villages and health facilities under water, 30 regions of the country have declared a state of emergency – the worst affected are Bahr el Ghazal region of Lol, Gogrial, Twic Tonj, Abyei and parts of Aweil state.
The effects are felt in all areas of life. Contaminated water is spreading disease, livelihoods are under threat as crops and farmland floods and harvests are missed.
As more rains are expected throughout November, food supplies will run short. Hunger – even famine – is anticipated in the coming months.
Hunger and starvation
South Sudan is facing its highest level of hunger and malnutrition since the conflict began. Over 6.35 million people are reported to be severely food insecure, despite large scale humanitarian assistance (OCHA). For five years in a row, food insecurity has been on the rise.
How you can help
You can help us stand with the most vulnerable children within South Sudan by donating to our South Sudan Appeal
South Sudan's children
South Sudanese children are facing hardships that no child should ever have to face.
South Sudan is an incredibly difficult place for families to live in safety and peace. The threat to children of abuse, exploitation, recruitment and other grave violations is prevalent, with 19,000 children estimated to have been forcibly recruited into militias in 2018. (South Sudan Humanitarian Needs Overview 2018).
2 million children are estimated to have been out of school in 2018 with school being destroyed and teachers leaving for other areas of safety. The lack of education is setting these vulnerable children up for a future of even more adversity.
The threat of starvation and death is real for many children and families, with an estimated 360,000 children under the age of five suffer severe malnutrition.
How are we helping
Since 1989 World Vision has been present in South Sudan, through our humanitarian work we have reached over 1.3 million people, 600,000 of which are children.
In 2018, World Vision UK supported a response to internally displaced people (IDPs) arriving in Tambura, Western Equatoria when insecurities forced communities out of their homes. At the time of the response, there were 18,563 IDPs from Nagero county hosted in Tambura town, and World Vision was the only NGO on the ground responding to the crisis.
We helped set up sanitation and access to clean water, reaching over 12,800 people.
In the first 6 months of 2019 alone, we've helped in the following ways: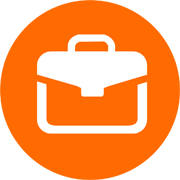 Health & Nutrition
• 495,267 people received health care and treatment from World Vision supported health facilities.
• 452,367 people received nutrition services.
• 291,298 children and adults were screened for Ebola Virus Disease under the Ebola Response.
• 72,119 children, pregnant and breastfeeding Mothers underwent malnutrition screening, care and treatment services.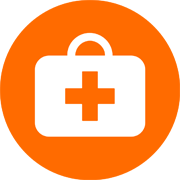 Food & Livelihoods
• 362,042 people received food assistance support.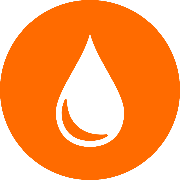 Water & Sanitation
• 192,814 people were provided with access to clean water.
• 302,420 people were reached with water, sanitation and hygiene services.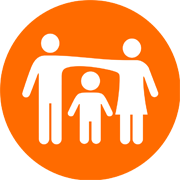 Child Protection
• 31,036 children and their families received emergency shelter and essential household items.
SOUTH SUDAN: EXTRA INFO
Location:  Officially known as the Republic of South Sudan is a landlocked country bordering: Sudan, Ethiopia,
Democratic Republic of the Congo and the Central African Republic.
Capital: The capital is Juba.
Language: The official language of South Sudan is English, with over 60 other indigenous languages.
People: The population is estimated at around 12.3 million.
Figures from ACAPS