Beirut blast: 6 months on, half a million children at risk of child marriage and forced labour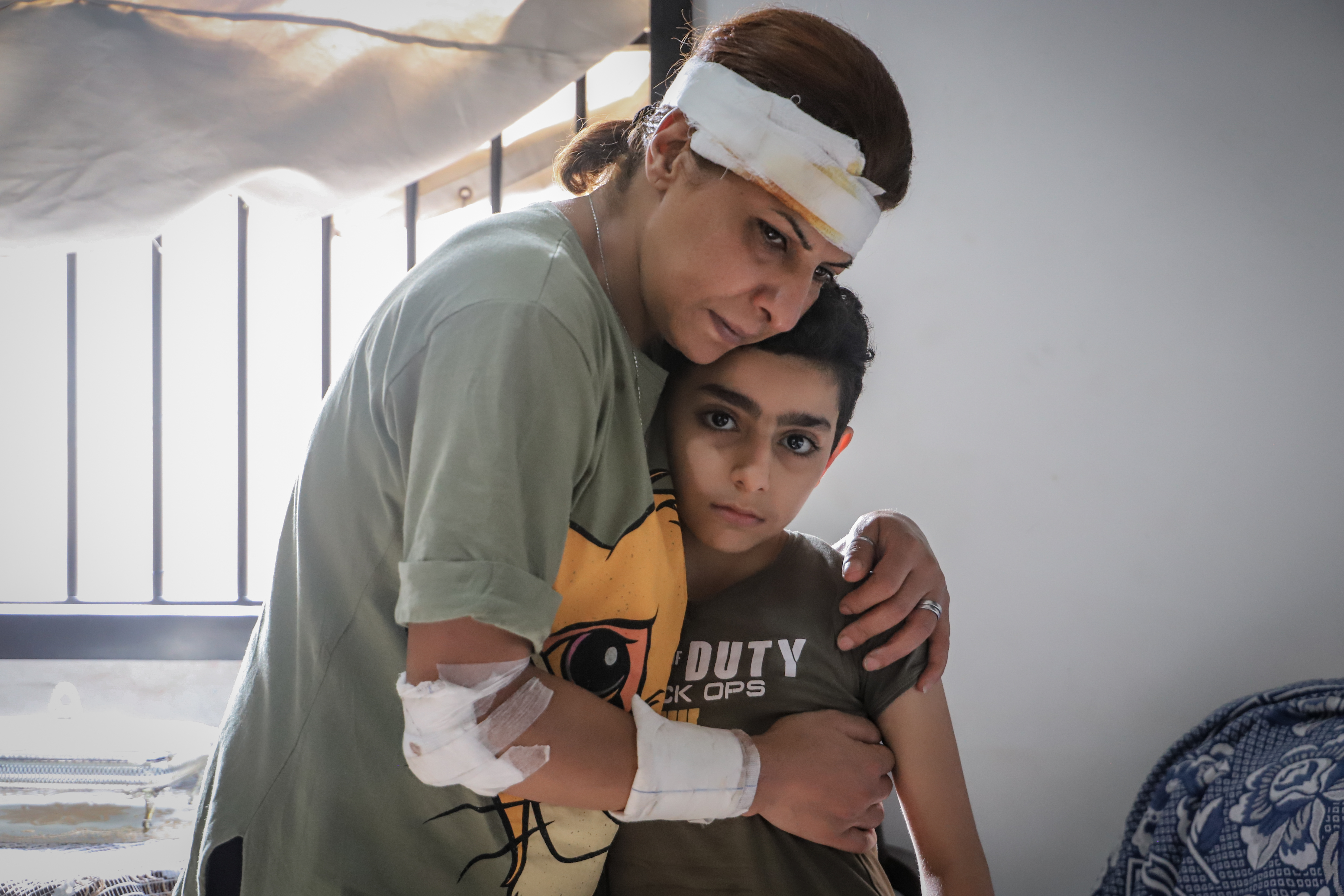 Over half a million children are at risk of child labour and child marriage as their families struggle six months on from the Beirut blast, World Vision warns today.
The explosion, which killed more than 200 people on August 4 last year, compounded a crisis in Lebanon which had already been exacerbated by COVID-19.
In Beirut schools are closed, many health facilities are inaccessible, running water is scarce and with lockdown, many people cannot work. World Vision estimates that 541,000 children are therefore at risk of early marriage and being forced into labour as parents struggle to put food on the table.
The number of children and caregivers reporting mental health concerns is also on the rise, putting children at risk of long-term psychological challenges.
Six months ago, families in Beirut who were already struggling to survive COVID-19 and an economic crisis were forced to deal with another catastrophe in the form of a devastating explosion.
Six months later they have not recovered. In fact, things are worse for them. We call for international solidarity for the people of Lebanon, they are in no less of a crisis situation now than they were on August 4th.
- Rami Shamma, Operations Director at World Vision Lebanon
World Vision is urging the international community to invest in education and to prioritise child protection and mental health support for those struggling in the aftermath of the blast.
Hans Bederski, World Vision Lebanon's Country Director, says: "The World Vision team in Lebanon is extremely grateful to those who provided immediate support following the explosion, but we ask you to remember that just because they have left the news headlines, it does not mean the people of Beirut no longer need help.
"The emergency situation following the explosion may have calmed, however the Lebanese people still struggle to survive numerous ongoing crises. COVID-19 has left parents with no work and their children with no access to education and at risk of forced labour and marriage. It is almost impossible for people in Lebanon to overcome this dire situation on their own. We call on the international community to prioritise the children of Lebanon who are facing an impossible situation. If we do not act now, the protection and well-being of thousands of children will be jeopardised."
World Vision is working to address the needs of 163,000 people impacted by the explosion, delivering child protection programming, clean water, sanitation and hygiene, livelihood support, shelter and education.
As millions of children remain out of school around the world, World Vision UK today launches its "Empty Classrooms, Broken Futures" campaign.
Over half a million children are at risk of child labour and child marriage as their families struggle six months on from the Beirut blast, World Vision warns today.
Ending violence against children remains alarmingly underfunded, despite one billion children experiencing violence each year, according to a new report.
International aid agency, World Vision, has appealed to donors for US$10 million in additional funding, as it launched its humanitarian response to the crisis in the conflict-affected Tigray region of Ethiopia.