World Vision responds to Foreign Secretary's statement on UK Aid cuts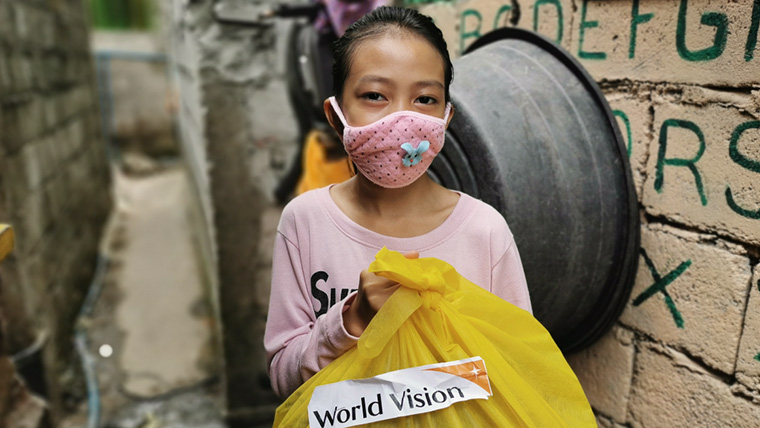 Foreign Secretary Dominic Raab today confirmed the UK Government's plans to cut UK Aid from 0.7% of GNI to 0.5%.
World Vision UK once again condemns this decision, and urges the Government to reverse it.
The foreign secretary's speech today reinforced the government's broken promises on overseas aid and its failure to stand with the world's poor at a time of global crisis.
It's hard to reconcile the ambitions for Global Britain on education, climate and human rights the foreign secretary reiterated today, while simultaneously trying to justify cutting aid by billions.
It is crucial that the UK's aid legislation is not weakened, and its commitment to spending 0.7% of GNI on aid is not permanently changed. Without a legal obligation to commit to the world's poorest communities we have no guarantee that aid will continue to play a significant role in UK foreign policy. The chancellor told Parliament yesterday that resources would be targeted 'at those who need it most', but the Government has already reneged on its manifesto pledge.
World Vision urges the Government to reverse this decision. We are otherwise at risk of seeing Britain's proud legacy of supporting the world's most vulnerable be decimated.
- Mark Sheard, CEO of World Vision UK
Hillsong UK youth & teenage Syrian refugee discuss their past and hopes for the future
As millions of children remain out of school around the world, World Vision UK today launches its "Empty Classrooms, Broken Futures" campaign.
Over half a million children are at risk of child labour and child marriage as their families struggle six months on from the Beirut blast, World Vision warns today.
Ending violence against children remains alarmingly underfunded, despite one billion children experiencing violence each year, according to a new report.