Coronavirus: World Vision urges UK government to reveal aid plans for possible global outbreak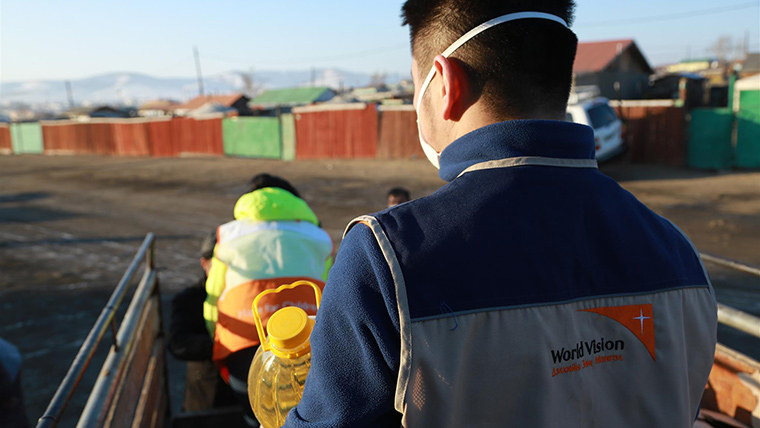 International children's charity World Vision is calling on the UK government to reveal detailed plans on how UK aid will help developing countries prepare for a coronavirus pandemic.
The charity is warning the virus could travel through poorer regions of the world which lack strong health structures to contain it.
The global spread of coronavirus poses the greatest threat to communities and families living in places with extremely limited health systems or medical facilities. A global pandemic would hit the poorest and most vulnerable families the hardest. Children and elderly people living in conflict zones, forced to flee their homes, or living in entrenched poverty are the most at risk. Those whose caregivers get sick or die will be under threat of malnutrition, abuse and exploitation.
The time for world leaders to step up is now. Countries with strong health systems and economies must help those that don't. We welcome the new funding announced today by the Department for International Development to help prevent the spread of the virus in developing countries, and call on it to urgently publish detailed plans on how it will assist these nations.
This is more than a moral imperative – it is crucial to ensure global efforts to eradicate poverty are not shattered.
- Gareth Wallace, Interim head of policy, advocacy and campaigns at World Vision UK
Hillsong UK youth & teenage Syrian refugee discuss their past and hopes for the future
As millions of children remain out of school around the world, World Vision UK today launches its "Empty Classrooms, Broken Futures" campaign.
Over half a million children are at risk of child labour and child marriage as their families struggle six months on from the Beirut blast, World Vision warns today.
Ending violence against children remains alarmingly underfunded, despite one billion children experiencing violence each year, according to a new report.